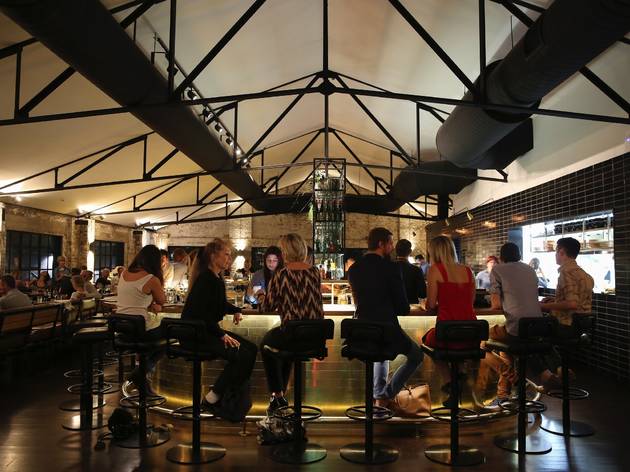 1/10
Photograph: Anna Kucera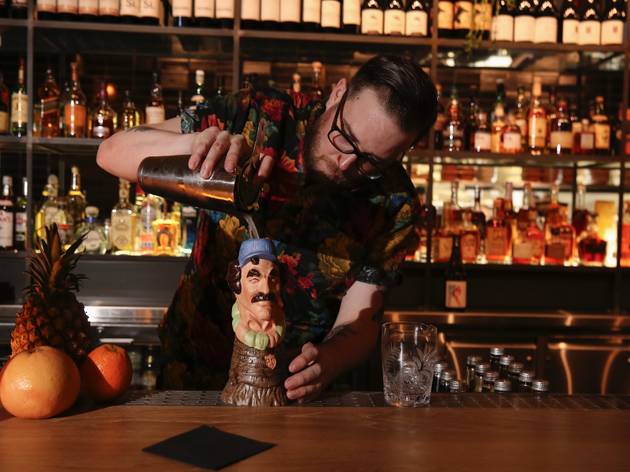 2/10
Photograph: Anna Kucera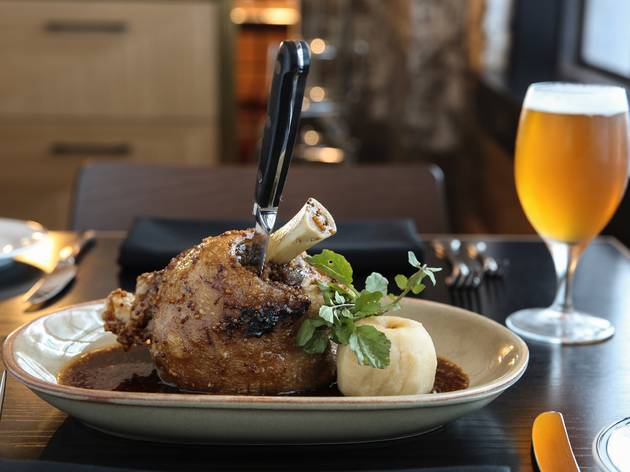 3/10
Photograph: Anna Kucera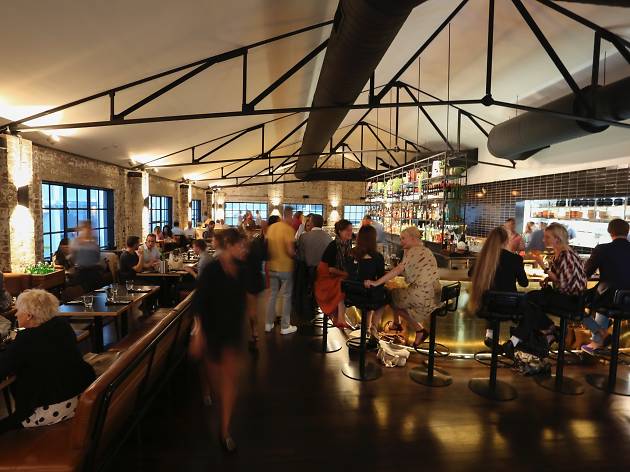 4/10
Photograph: Anna Kucera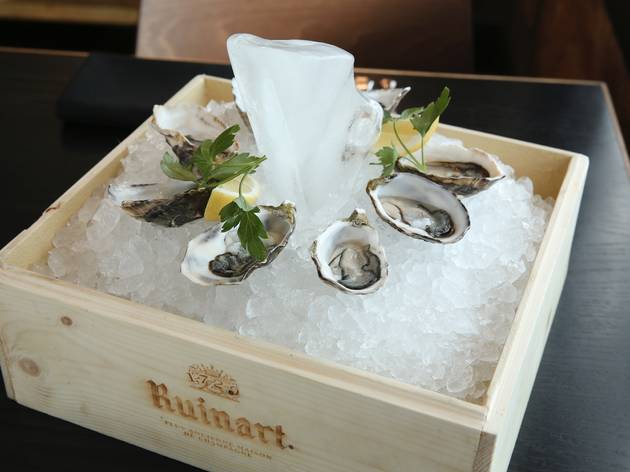 5/10
Photograph: Anna Kucera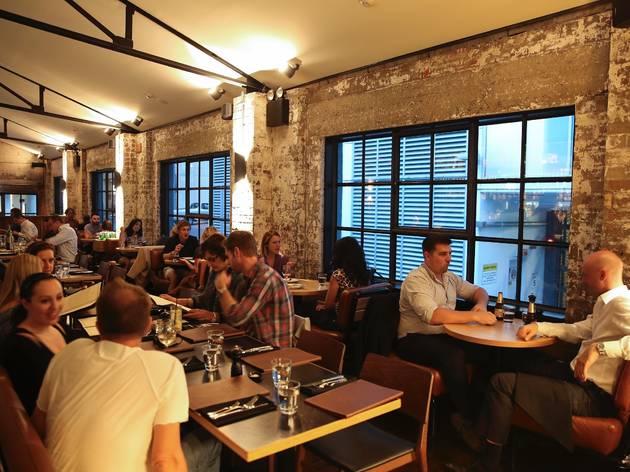 6/10
Photograph: Anna Kucera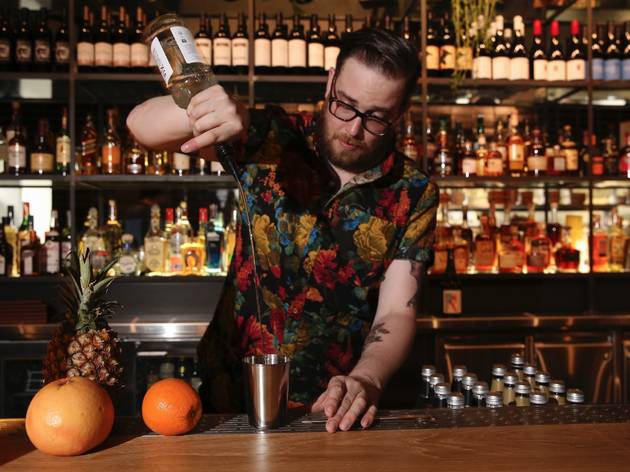 7/10
Photograph: Anna Kucera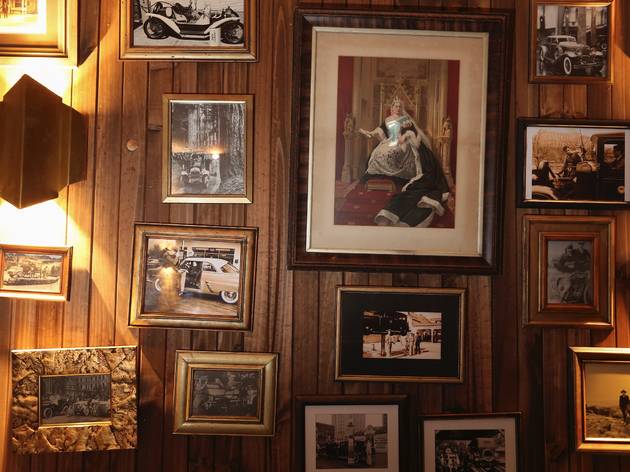 8/10
Photograph: Anna Kucera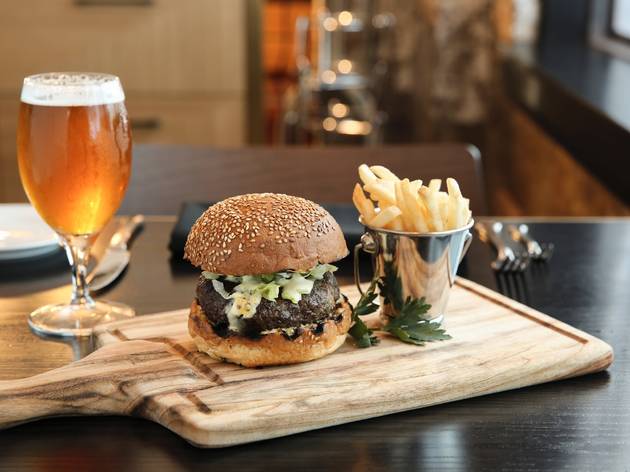 9/10
Photograph: Anna Kucera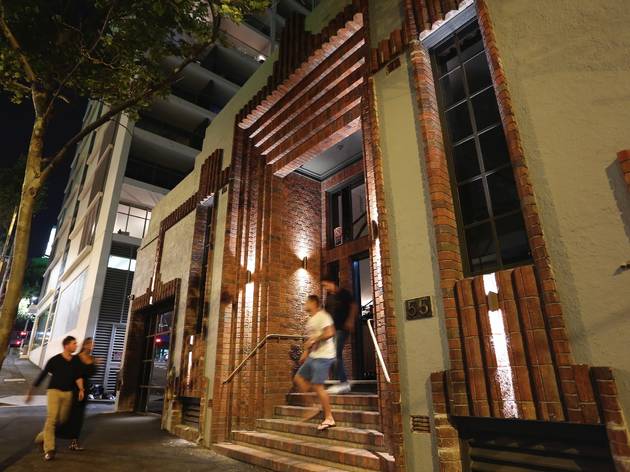 10/10
Photograph: Anna Kucera
Time Out says
A beautiful Art Deco era garage has been renovated and re-imagined as this grand bar and restaurant
It's the very picture of a big swinging Manhattan brasserie ("for all your gastronomic service and repairs," says the sign). An enormous island bar looms in the centre of the large industrial space, where big comfy bar stools line up ready to saddle hungry drinkers and thirsty diners.
You'll find us at that bar stalking Bobby Carey. The tropical shirt-wearing Irishman (staff uniforms are all made in partnership with Deus except Bobby's, who "sweats too much in blue") and ex-Shady Pines manager is the bartender you want in your corner. Why? The guy's pouring Fanta and creaming soda with mescal and Applejack, that's why.
Food-wise, head straight for the crisp-fried Moreton Bay bugs, swerve past the truffled oysters and make a detour for the fish and chip 'sashimi' – a yuzu-heavy tartare spiked with thin kipfler potato crisps. Eat it with your hands and chase it with a Brazilivardier, Carey's South American riff on a Boulevardier: Cachaca, Aperol and sweet vermouth stirred over ice. Bueno.
It's the burger you'll want to park for. It's a good one, with blue-cheese sauce and a soft wagyu patty on a soft brioche roll. If only the patty were better seasoned, it'd be great. Next time we head in, we'll be going for a Guinness (on tap!) and a dozen Sydney rock oysters, served natural.
There are also big tins of Kilkenny (it's a meal in a can) or a refreshing Pacifico, or a Bilpin pear cider if you want to get super local. Or cocktail-wise, you might order a Drunk Uncle, "served up and inappropriate".
Wearing your responsibility britches? They're pouring unlimited mineral water for a fiver. Just what the doctor ordered.
Details
Best selling Time Out Offers