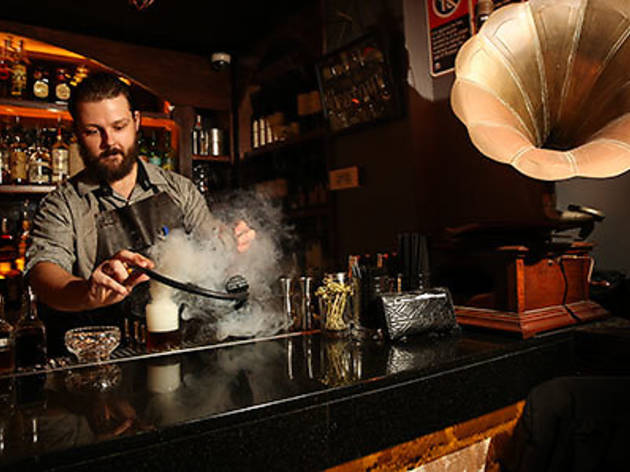 1/12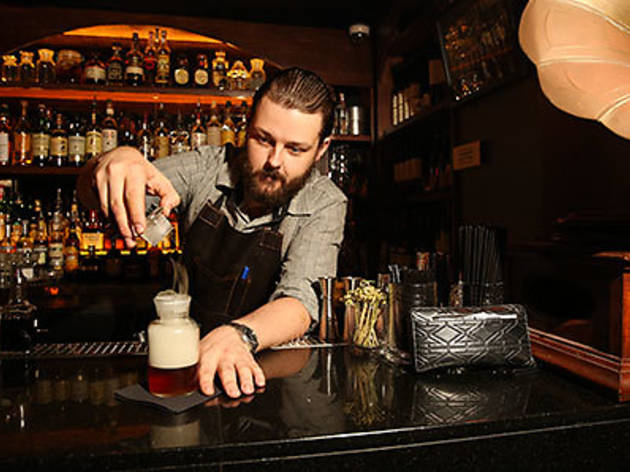 2/12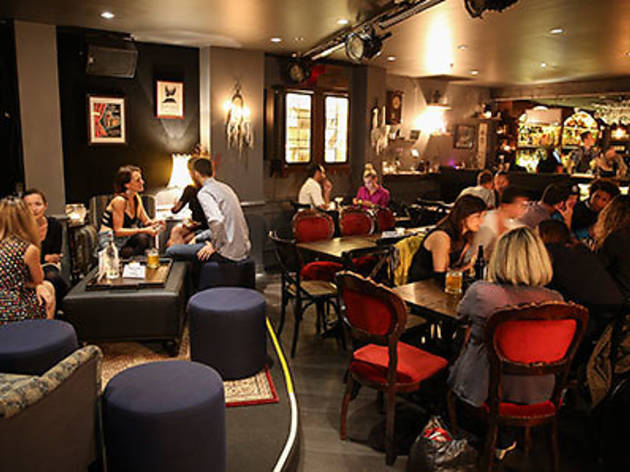 3/12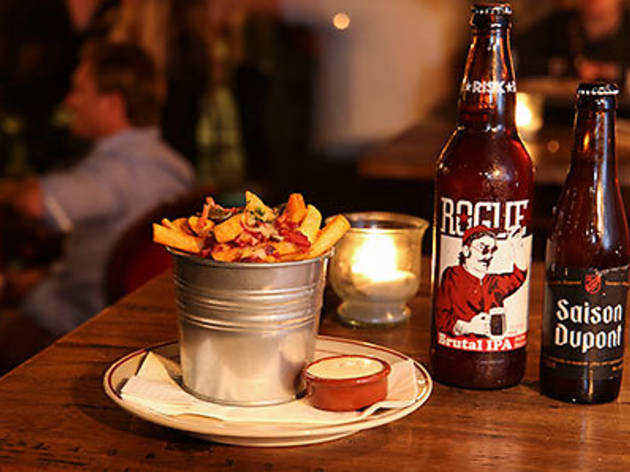 4/12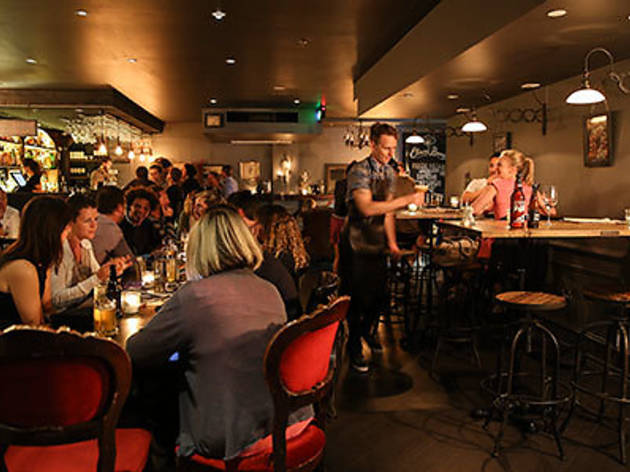 5/12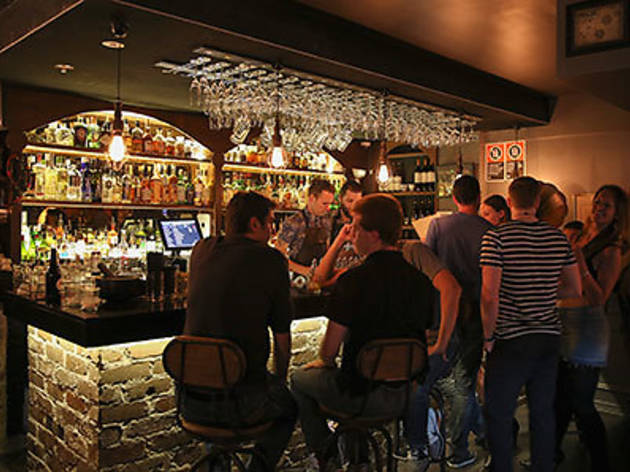 6/12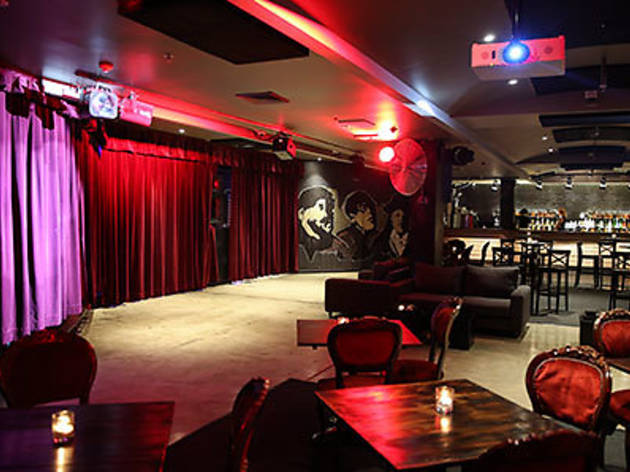 7/12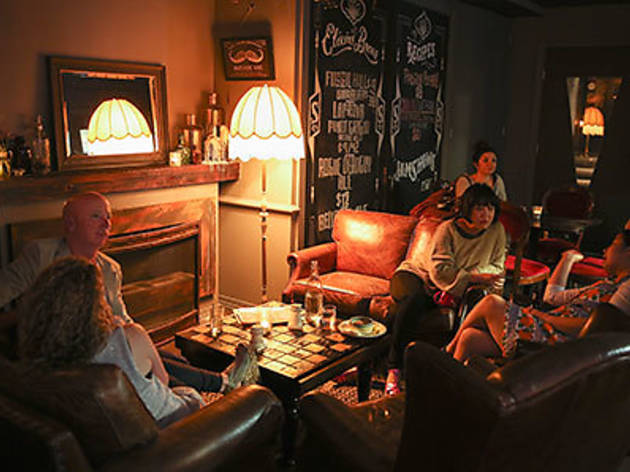 8/12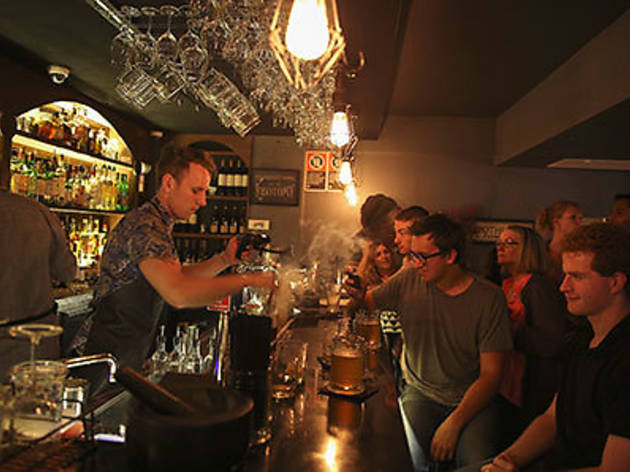 9/12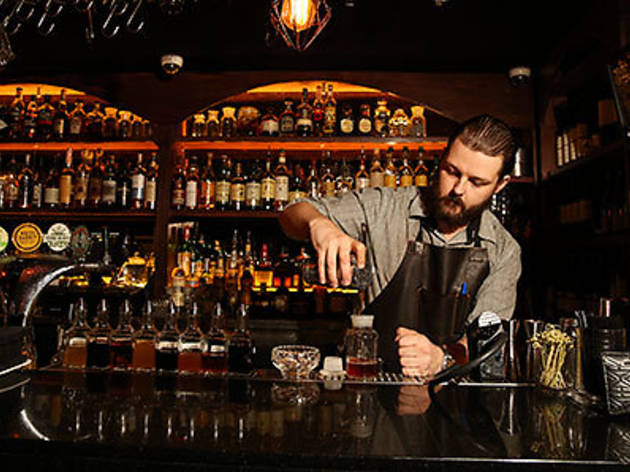 10/12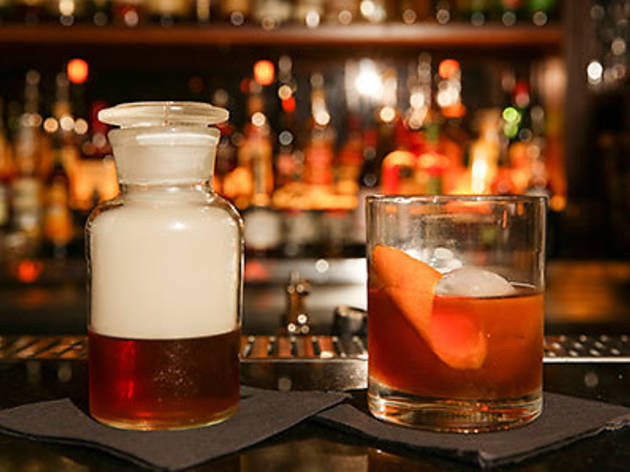 11/12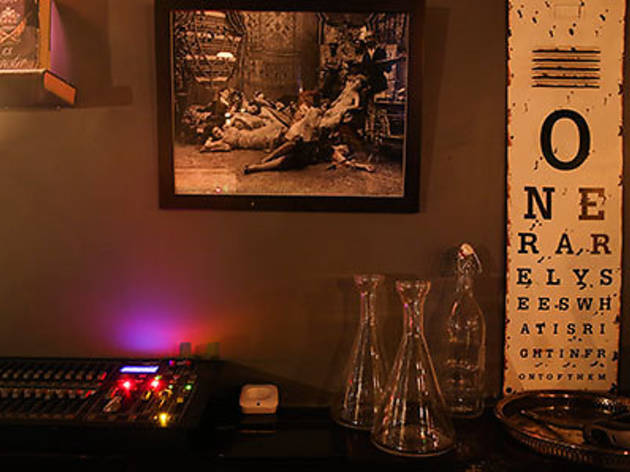 12/12
Beers, blues and bitters beneath Bondi Junction
Heading for a drink at this new underground bar feels like you're a member of a secret club. As people around you lug shopping bags back to their cars, you get to disappear down a narrow stairwell sandwiched between a dry cleaners and the glowing judgement of a Fitness First. There's no password or door fee required to gain entry to this cosy, low lit bar, only a shared love of craft beer, bitters and blues.
Next to the wooden corner bar are two turntables and an impressive collection of records that set the vibe for the evening. Howlin' Wolf is getting a run when we visit, and Muddy Waters is next in line.
Inside that bar is a set of super friendly bartenders only too happy to help you navigate the four-page craft beer list. Start out nice and easy with a Hawthorn pilsner that is as clean and crisp as freshly laundered sheets. America's Rogue Brewing Brutal IPA sounds like a punch in the kisser, but it's more a forceful caress of your palate by a carefully balanced ale with a clean, bitter finish.
It's $18 for a 650mL bottle but it'll split nicely across two middies and damn if it isn't refreshing. And if you want to cradle a coppery blonde for the evening we recommend you wrap your mitts around a Saison Dupont.
Not craving carbonation? Well, we hope you're a fan of bitters. They have house-made peach, rhubarb, grapefruit, apple, whiskey, and orange bitters, as well as their take on Angostura that they call old fashioned lined up on the bar and they know how to use them. We're not sure about the health benefits of a Snake Oil, but Buffalo Trace bourbon, their old fashioned bitters and a five-spice agave proves an effective treatment for the mid-week mopes. And on our next visit we'll be taking a run at the theatrical, smoke-filled Chase the Dragon – apple pie infused rye whisky, Cognac, bitters, cinnamon and applewood smoke.
When it comes to food they're not afraid to get creative. There's cheddar brulee, salmon candy (think salmon jerky) and a chicken liver parfait slider, but the more familiar dishes yield better results. The skinny fries tell tasty lies because what arrives is a decidedly diet-unfriendly pail of crisp chips with two layers of melted cheese, jalapenos and bacon with ranch dressing on the side.
From hump day on they also have live music on one of the three stages. There's ticketed gigs in the Jam Gallery, the surprisingly large dedicated band room adjacent to the bar, and at other times it's just free local tunes.
Bondi Junction has never been known for small bars or live music but Spring Street Social and the Jam Gallery are changing that with an underground club where everyone is welcome.
Venue name:
Spring Street Social
Contact:
Address:
Underground
110 Spring St
Bondi Junction
2022

Opening hours:
Tue-Sat 4pm-3am