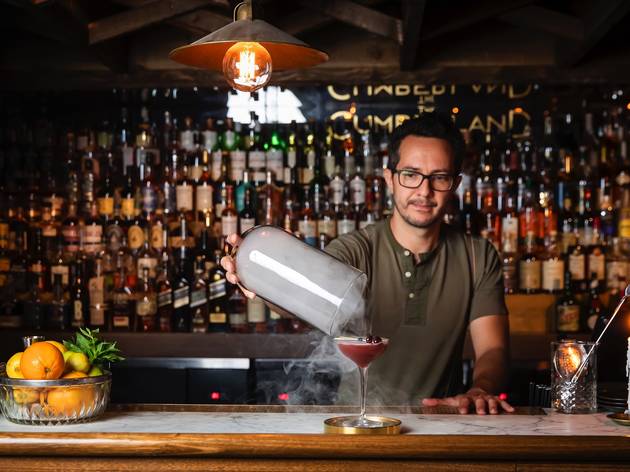 1/20
Photograph: Anna Kucera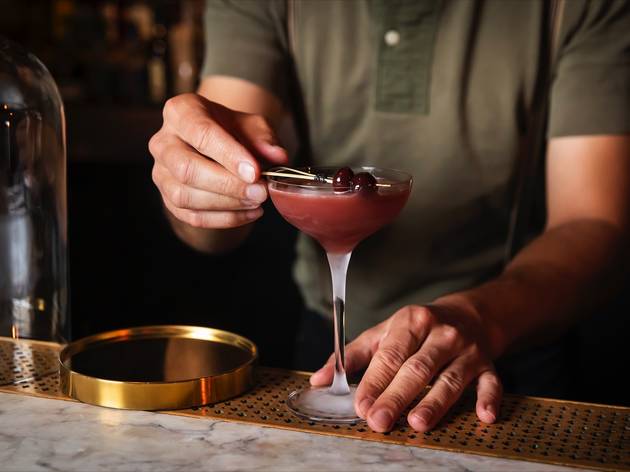 2/20
Photograph: Anna Kucera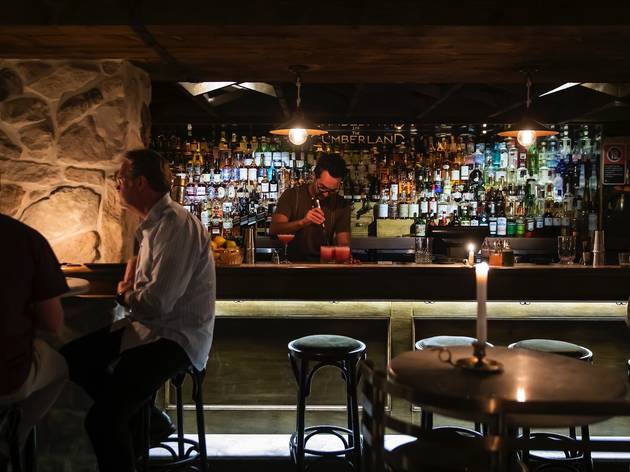 3/20
Photograph: Anna Kucera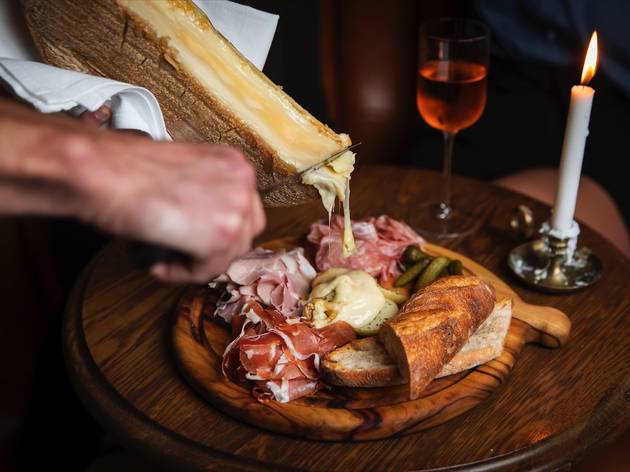 4/20
Photograph: Anna Kucera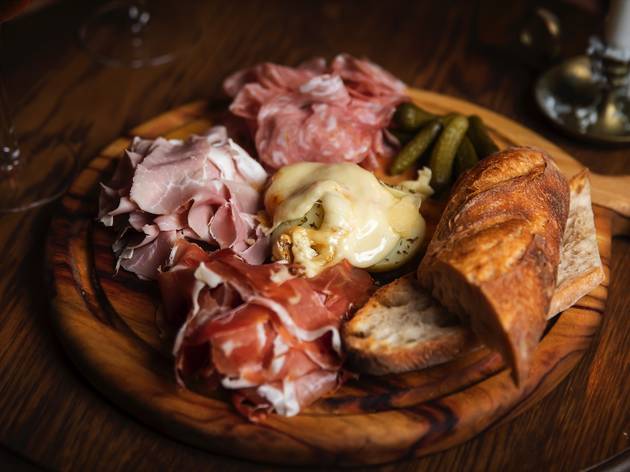 5/20
Photograph: Anna Kucera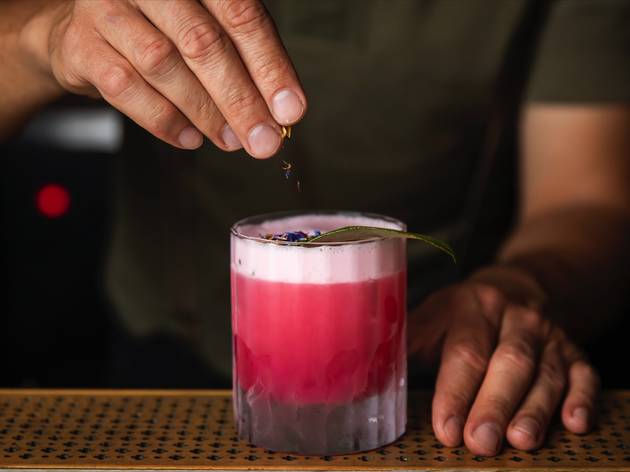 6/20
Photograph: Anna Kucera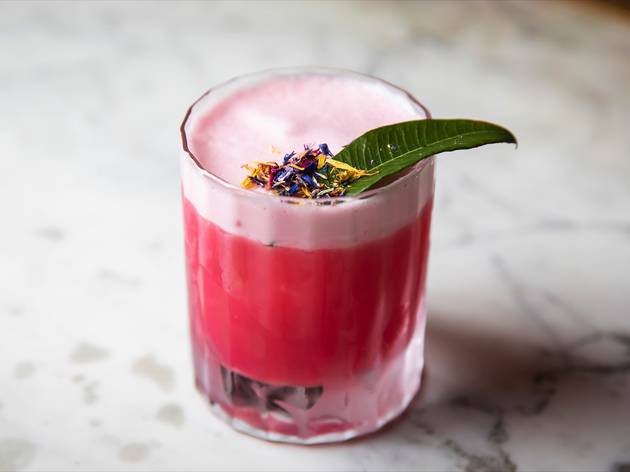 7/20
Photograph: Anna Kucera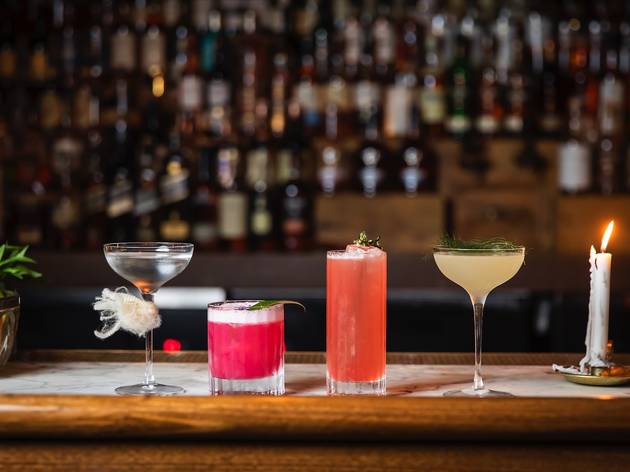 8/20
Photograph: Anna Kucera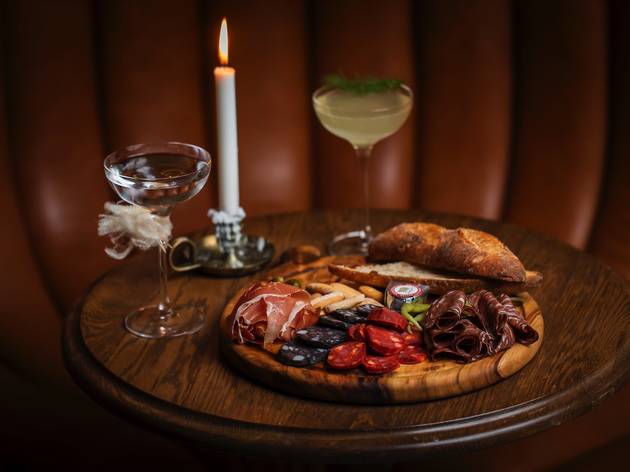 9/20
Photograph: Anna Kucera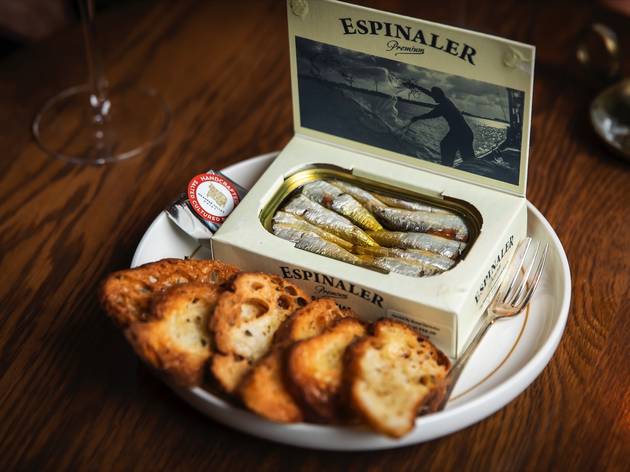 10/20
Photograph: Anna Kucera
11/20
Photograph: Anna Kucera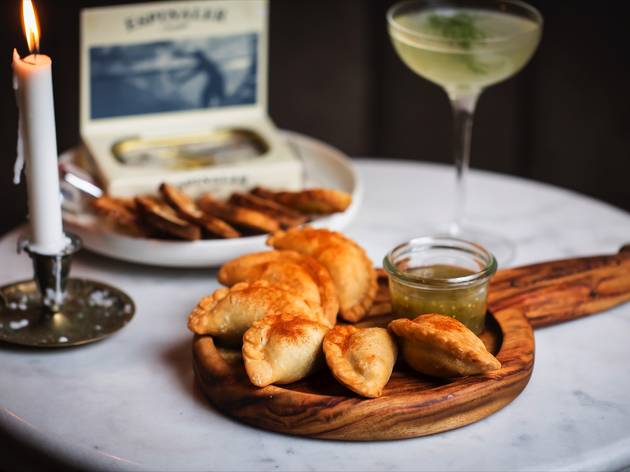 12/20
Photograph: Anna Kucera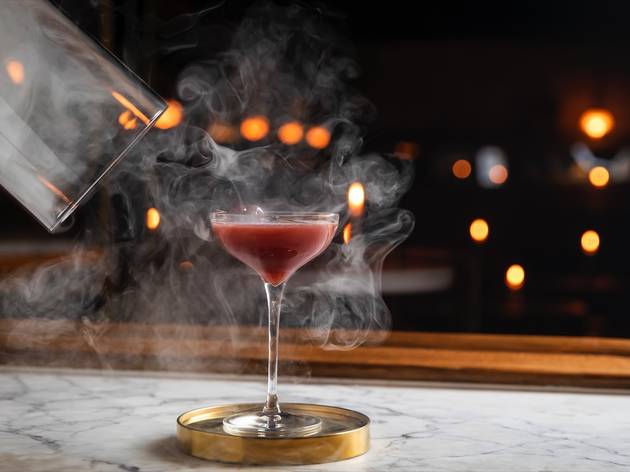 13/20
Photograph: Anna Kucera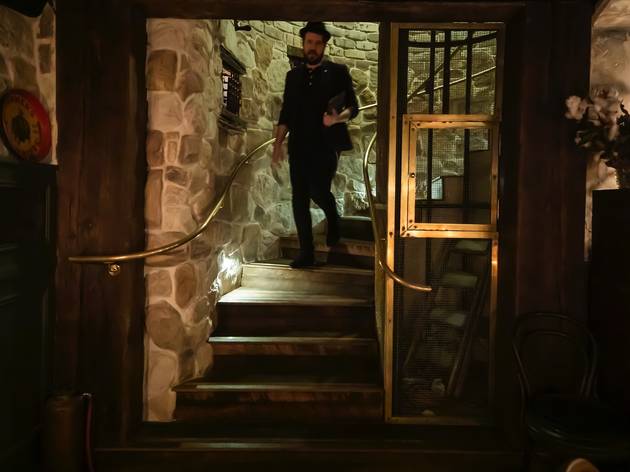 14/20
Photograph: Anna Kucera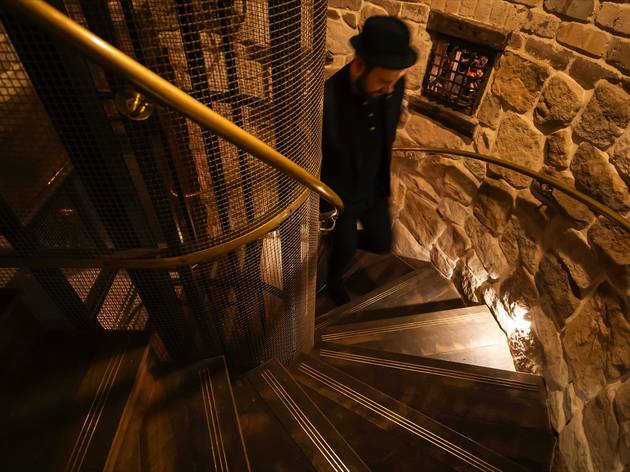 15/20
Photograph: Anna Kucera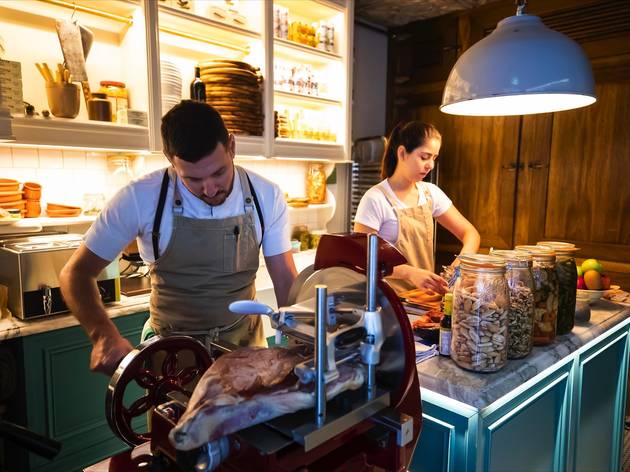 16/20
Photograph: Anna Kucera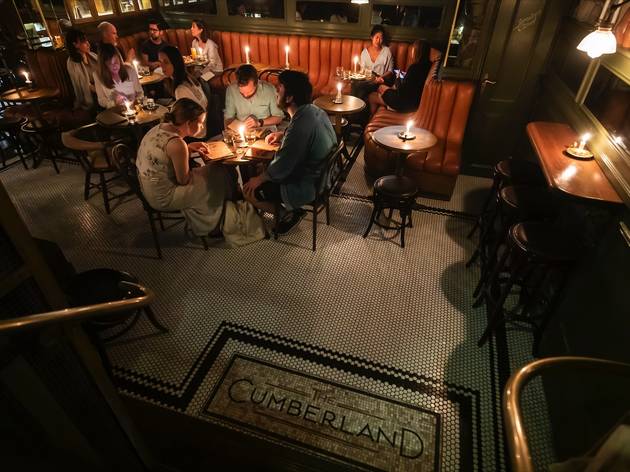 17/20
Photograph: Anna Kucera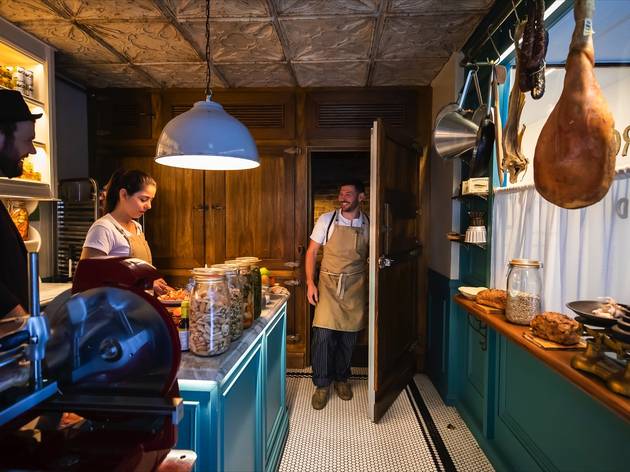 18/20
Photograph: Anna Kucera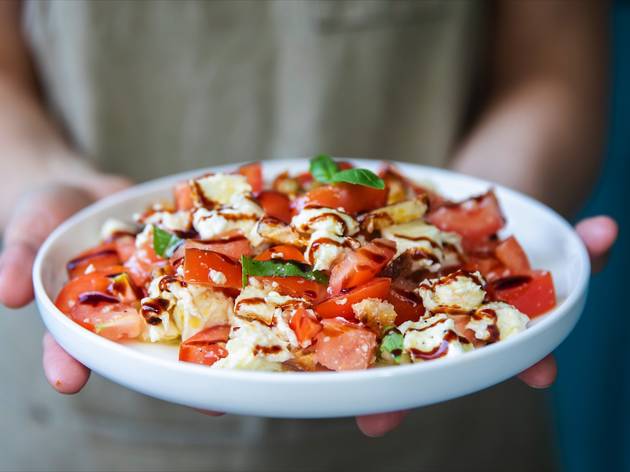 19/20
Photograph: Anna Kucera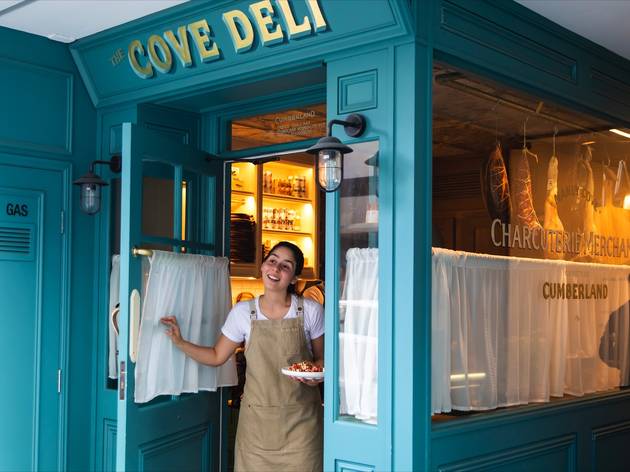 20/20
Photograph: Anna Kucera
Time Out says
Friendly warning! We're working hard to be accurate. But these are unusual times, so please check that venues remain open.
Manly's bar scene gets a touch of glamour at this underground speakeasy hidden below an old-world delicatessen
If everything was as it seemed, the Cove Deli would be one of the tiniest, most exceptionally finished, most obscurely located smallgoods businesses around. But at this pocket-sized space in a nondescript alley set back from the Corso, the real trick is what lies beneath. Pull at the 1920s fridge door in the corner, slide down the spiral staircase and step into the Cumberland: Manly's very own underground speakeasy, complete with flickering candlesticks, fluted glass, scalloped banquettes and brass, copper and bentwood for days.
The mood might be set to European Golden Age, but the city and its history are front of mind on the list from GM Pete Ehemann (ex-Merivale) and creative consultant Petr Dvoracek (ex-Merivale and the Barber Shop). The bar takes its name from the County of Cumberland, the zone encompassing much of central Sydney, and the six cocktails in the section labelled '19th Century County Tipples' are each named for a surrounding county, with the core ingredient relating to that county's major export.
Obscure? Sure. But with the Camden (export: wool), it gives the team licence to combine Hartshorn sheep's whey vodka with an olive-leaf tincture and white vermouth and serve it in a glass with a clip of wool pegged to the stem, Heston Blumenthal style. It doesn't need the potent drop of truffle oil floated on top, but in this place, with this sort of flair and panache, it seems to make sense. See also the Cumberland (export: wood), which brings together Glenlivet and Pedro Ximénez with honey and puréed cherry and serves it all in a coupe under a cloche pumped full with smoke. The cloche comes off, smoke billows, phones flash, likes follow.
This could so easily be another cut-and-paste underground dive bar, but the team have clearly thrown everything at the design. The marble bar, sandstone blocks and vintage bar tools catch the eye as much as the turn-of-the-century (last century, that is) copper beer taps fill the imagination with moustachioed gentlemen drinking deep after a long day helming a freshly opened Manly Life Saving Club.
The 'Foraged and Found' section draws on local history, too, with drinks built on ingredients said to grow wild around Manly Cove and remain in plentiful supply today. Unless of course it's the lilly pilly, whose supply has run dry. It's subbed for mulberry in the Sour, which is shaken with lemon-myrtle tea, and aquafaba in place of eggwhite. Good trick, that. Especially if you like your vegan cocktails with a side of cured meats and cheese, which make up most of the food offer.
If you aren't vegan grab a can of Espinaler brand olives stuffed with anchovy, then hit the raclette. The cheese comes melted over new potatoes with an array of cured meats – salami, ham, jamon – cut on the fly-wheel slicer at the Cove, plus cornichons and good toast. Win.
Classics are solid. A Widow's Kiss, bringing together Calvados and Dom Benedictine with yellow Chartreuse and bitters, shows bite and balance, with hand-cut ice and elderflower adding extra elegance. The wine list covers its bases without breaking the bank, and there's an admirable range of whiskeys in the eye-catching backbar for those keen to go exploring.
There are a couple of missteps – the chorizo meatballs arrive missing the sauce, service with just one bartender can be slow – but the Manly locals, be they straight off the beach or dressed for a good time, aren't complaining. And they shouldn't. This is a destination bar as much as a beaches haunt, bringing an impressive air of glamour and worldliness to the north. Step downstairs, step back in time and step out blinking into the night the better for it.
Details
Address:
17-19 Central Ave
Manly
2095

Contact:
Opening hours:
Tues-Thurs 5pm-midnight; Fri, Sat 5pm-1am; Sun 5pm-10pm