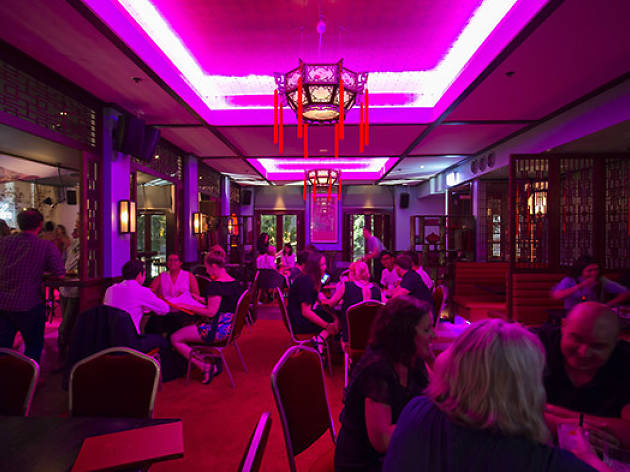 1/12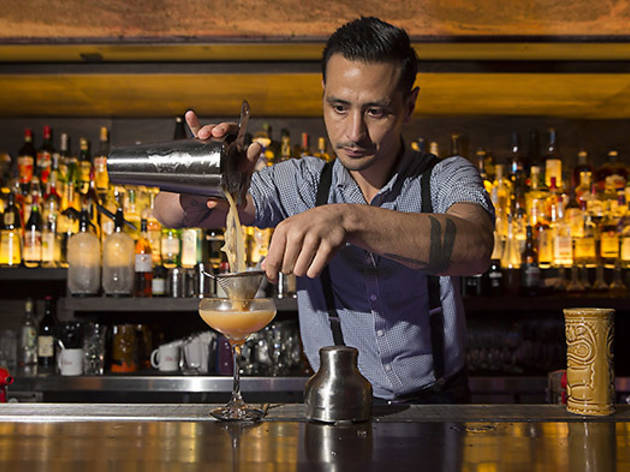 2/12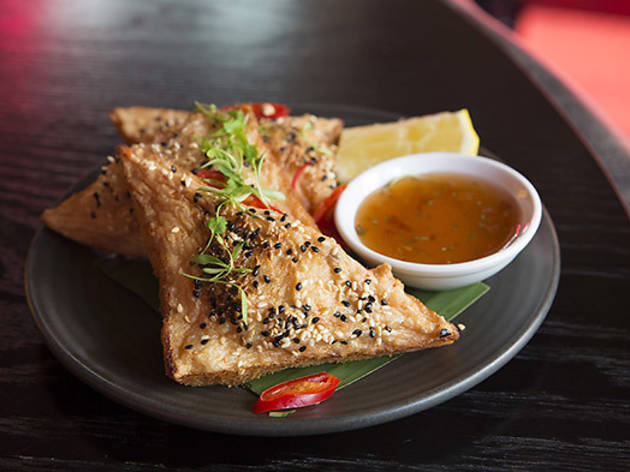 3/12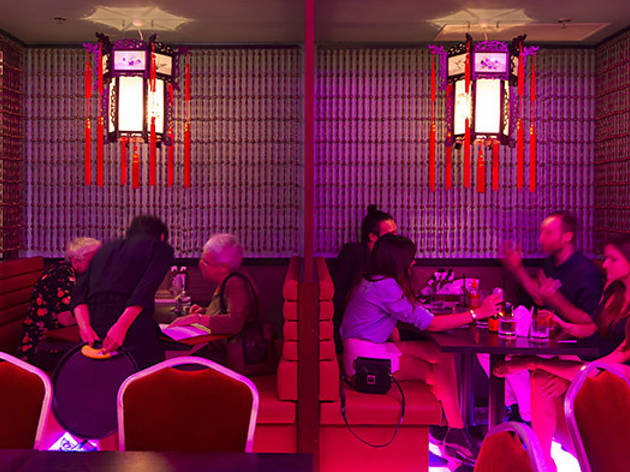 4/12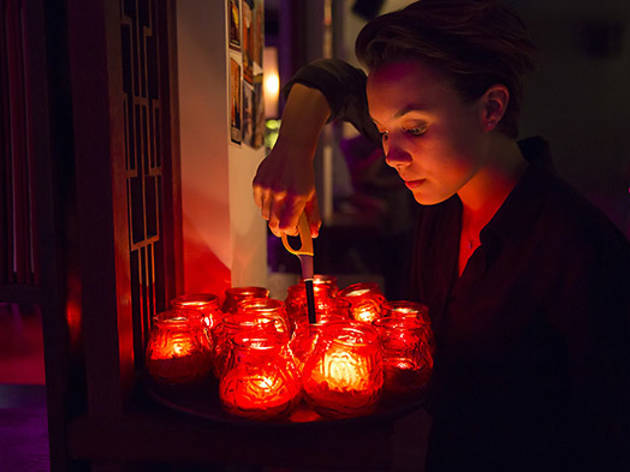 5/12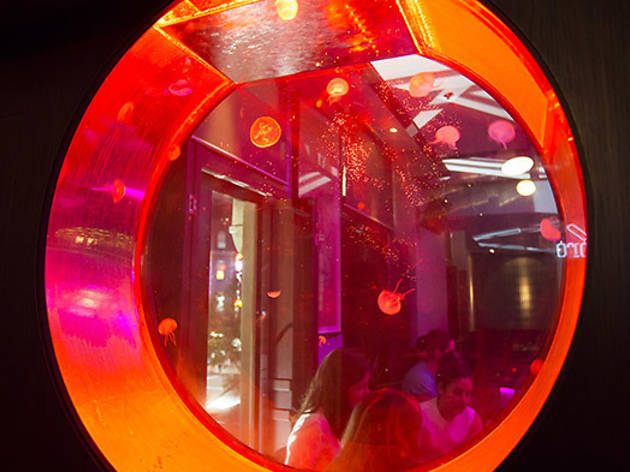 6/12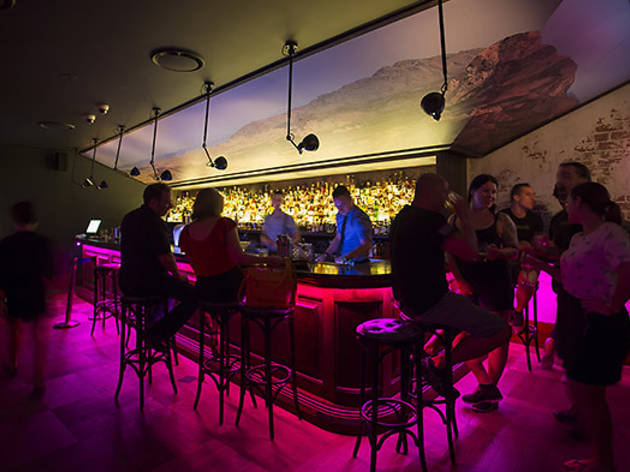 7/12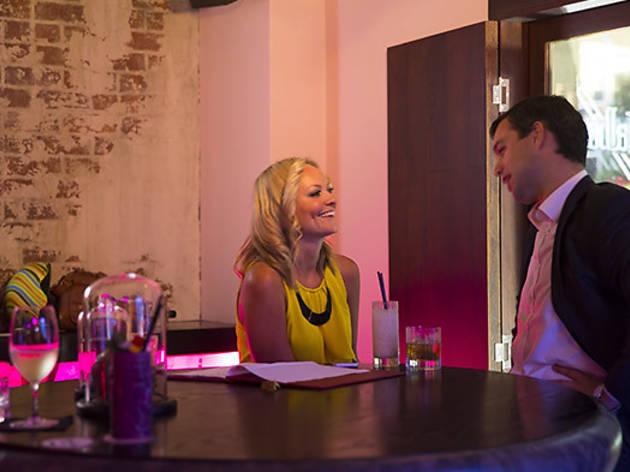 8/12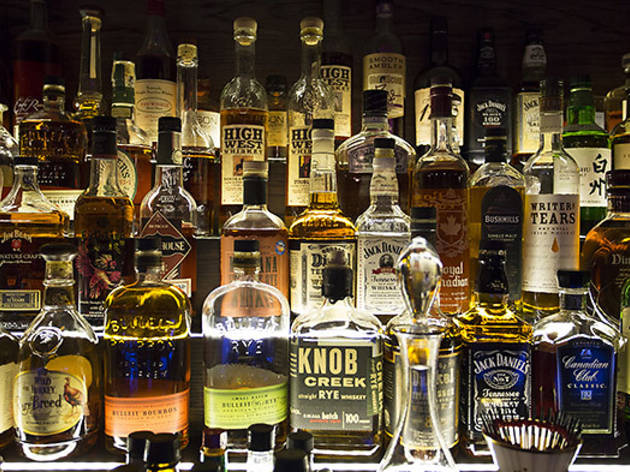 9/12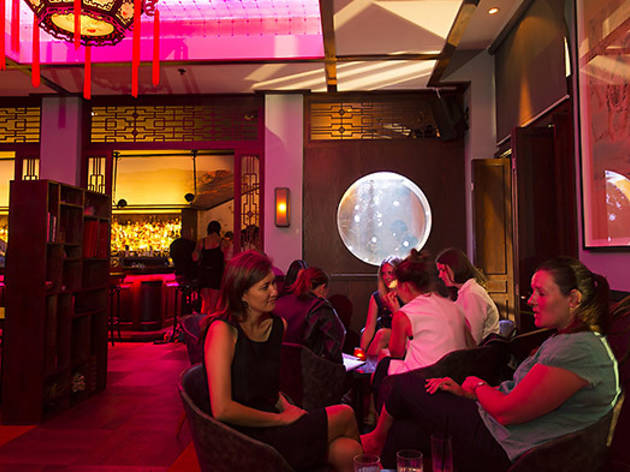 10/12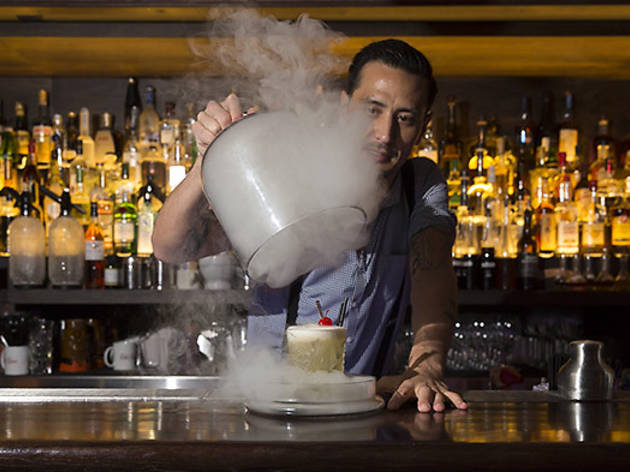 11/12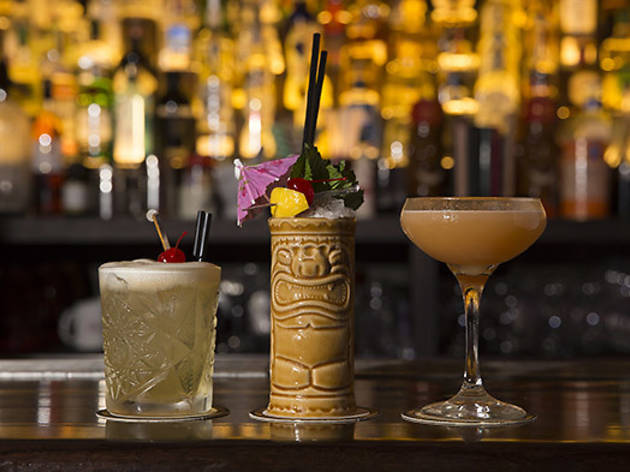 12/12
Time Out says
It's a Shanghai Wild West disco with good drinks, fried snacks and pet jellyfish
It's a fairly dire strip of the CBD that stretches from Woolies Metro along Park Street to the corner of Hyde Park. But this unassuming corridor through the city hides its best features well away from street level. Underground on the corner of Elizabeth and Park, Ramblin' Rascal fuels rollicking good times with dark spirits and fried corn. And hidden above the Coronation Hotel is a cocktail bar that's a little bit Chinese, a little bit American and a whole lot of fun. It's possible that word hasn't gotten out yet, or perhaps there are finally enough inner-city small bars to go around. Either way, there's no queues on our visit. Advantage, Smoking Panda.

The dining room is decked out in plush seats, beaded curtains and red tasselled lights – all possibly lifted from a kung fu movie set – and over in the bar they've got a stark photo mural of the Grand Canyon pasted above the dark timber counter. Pink neon lighting gets a big thumbs up here, too – we call this look Shanghai Vegas disco does the Wild West.

Aim for a seat at the bar to study the vast spirits collection, or set up by the pale blue glow of the jellyfish tank. If ever you felt the need to indulge in some aquarium-assisted flirting, Romeo and Juliet-style, here's your chance.

Had a bad day? Commiserate over a Mai Tai in a grinning Tiki cup. It's hard to feel low when you have a tropical mix of rum, pineapple juice and floral almond syrup in a glass so heavily garnished with fruit and mint it looks like it's going to Carnival.
We can't help but respect a bartender that will admit their Hot Smokin' Mexican Jerk cocktail – made with tequila, chipotle, adobo, agave, ginger capsicum, lime juice, beef jerky and bacon – is hilarious rather than delicious. Nice dodge. We opt for their take on a Blood and Sand. The blush-coloured mix of gin, Campari, spiced sugar syrup, and orange juice has us smug and satisfied with our choices.

Half the fun of the Smoking Panda is found on the snack menu. Order the prawn toast. Golden, crunchy triangles topped with minced prawn and sesame seeds and fried to a brittle snap need only a squeeze of lemon and some sweet plum dipping sauce to bring what is historically a gateway dish to the top of our bar snack list.
There's nothing delicate about the spring rolls, which are more like crunchy, novelty-sized cigars stuffed with glass noodles and rich duck meat. The dumplings are equally oversized and the fried pork and vegetable numbers are both tastier and easier to eat than their steamed prawn cousins. Don't feel like some old-school Chinese? They've chucked a corn dog with five-spice onion rings onto the snack menu for good measure. Get in before the clock strikes twelve and you have your pick of the eats; later on, they limit the menu to six choice morsels, none of them healthy.

There's no rule that says a small cocktail bar in the city has to have a theme, but when your perfect night out includes tropical drinks, pan-Asian snacks and some deep southern blues it's handy to know that there's a Chinese/American, neon-lit cocktail bar that caters exactly to your whims. It's not a flag bearer for cocktail standards, even less so authentic Chinese fare, but it's a good time hiding in plain sight on an unremarkable stretch of the CBD.
Details
Users say