1. You can find warm up shows in town, if you have the right hook ups. We caught an intimate set by The Preachers, who were suspended on glass above a swimming pool at the lush guesthouses of the Atlantic Byron Bay, as part of a Kiehls event. Meanwhile, over at Thomson Cottage, the ever captivating Banoffee played from the deck of the house, closing with 'Let's Go to the Beach' as she stared out to sea.
2. As the sun starts to set and the whole festival is bathed in gold, the wildest dance parties can be found at the Global Village and the teepee forrest.
3. Speaking of dancing, the award for 'most cute girls on shoulders at once' goes to Sticky Fingers. During 'Gold Snafu', it looked like every person in the crowd had another person on top of them.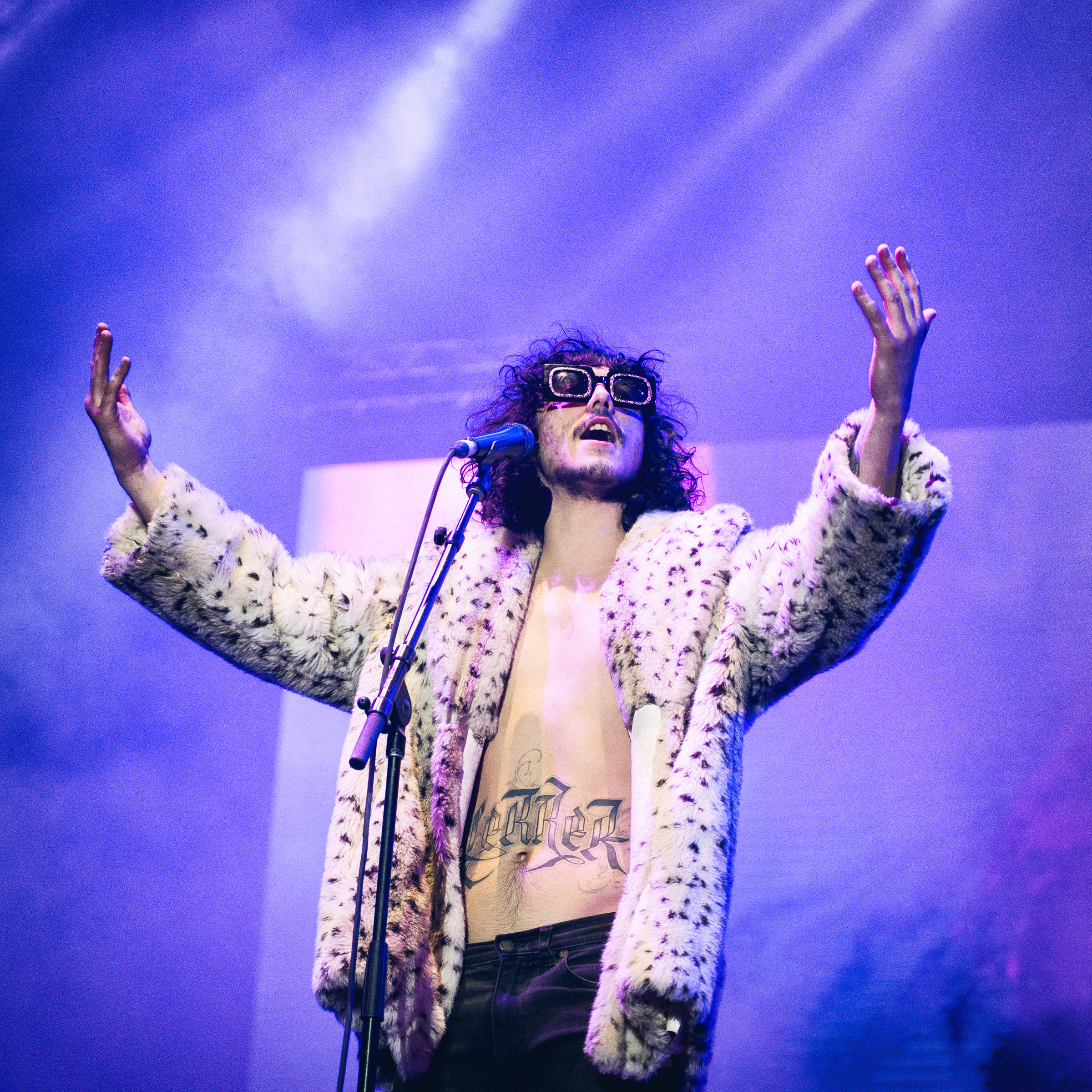 4. If you were wondering how Cedric from At the Drive-in feels about your #SITG2016 #streetstyle – he hates it. "I've seen a lot of people at this festival who look like they're in look books," he told the crowd. "Don't be a look book, be yourself," he proclaimed, to moderate cheers, before launching into a blazing rendition of 'One Armed Scissor'. Given these guys once walked off stage at Big Day Out because they were disturbed by the level of violence in the mosh pit, the Splendour gang got off relatively lightly. This was in 2001, just a few days before the death of Jessica Michalik, so last time they called Australia on its nonsense, they had a point.
5. The Cure can totally handle playing for three straight hours. They opened their set with the first three tracks from Disintegration, and later, when they played 'Boys Don't Cry', the entire amphitheater sang along.
6. Meanwhile, Santigold, (whose name Australians can't pronounce, she explained before singing 'I Can't Get Enough of Myself' – you say it "Sontigold"), slayed her set. She had some of the most compelling visuals of the night, from a surreal, Liu Bolin-esque supermarket shelves to a set of golden trophies, with Santigold's head atop them, and her dancers, joined on stage by members of the public, brought the energy way, way up.
7. The bus situation was better last night, but the waits were still upwards of two hours for many.