Belvoir are the first of the major Sydney theatre companies out of the gate with a 2017 season launch (Griffin Theatre Company announce on Monday evening; Sydney Theatre company on Thursday evening, September 8). And 2017 at Belvoir looks wild, world-facing, and full of women – on and off stage.
The first thing to note is that there's not a Shakespeare, Chekhov or modern American classic in sight. Instead, Restoration playwright Aphra Behn – generally considered the world's first 'professional' female playwright – leads a list of female writers that includes Kate Mulvany, Alana Valentine, Lally Katz and Anne Washburn. With the exception of Behn's play The Rover and Ibsen's Ghosts, the entire season is from the 21st century.
The second thing to note, is how international the 2017 season feels by comparison to Belvoir's 2016 season. This year has felt very much about the Big Australian Play. Witness: Kate Mulvany's adaptation of Craig Silvey's Vietnam-era small-town drama Jasper Jones, Stephen Sewell's 1983 play The Blind Giant is Dancing, Kit Brookman's Chekhovian boomers vs millennials dramedy The Great Fire, and Leah Purcell's re-imagination of The Drover's Wife. As we wrote 12 months ago: "In 2016, incoming artistic director Eamon Flack's first season, Belvoir looks a lot like it's rewriting Australia as the best kind of country it could be."
2017, by contrast, feels less parochial and a lot more outward-looking. The new Australian works are personal stories and dramas focusing on individuals, rather than attempts to encapsulate an era, a social or a political movement: young indigenous playwright Katie Beckett offers a timely drama about a father and daughter road-trip and a return to country, in Which Way Home; Tommy Murphy dramatises the unlikely friendship between veteran Australian journo Mark Colvin and expat businesswoman Mary-Ellen Field, in Mark Colvin's Kidney; and Congolese Australian writer Future D. Fidel writes his own refugee story in Prize Fighter (transferring from Brisbane's La Boite via Belvoir and Sydney Festival); Ursula Yovich and Alana Valentine have co-written a Hedwig-ish 'theatrical rock concert' about being down and out in Sydney – Barbara and the Camp Dogs.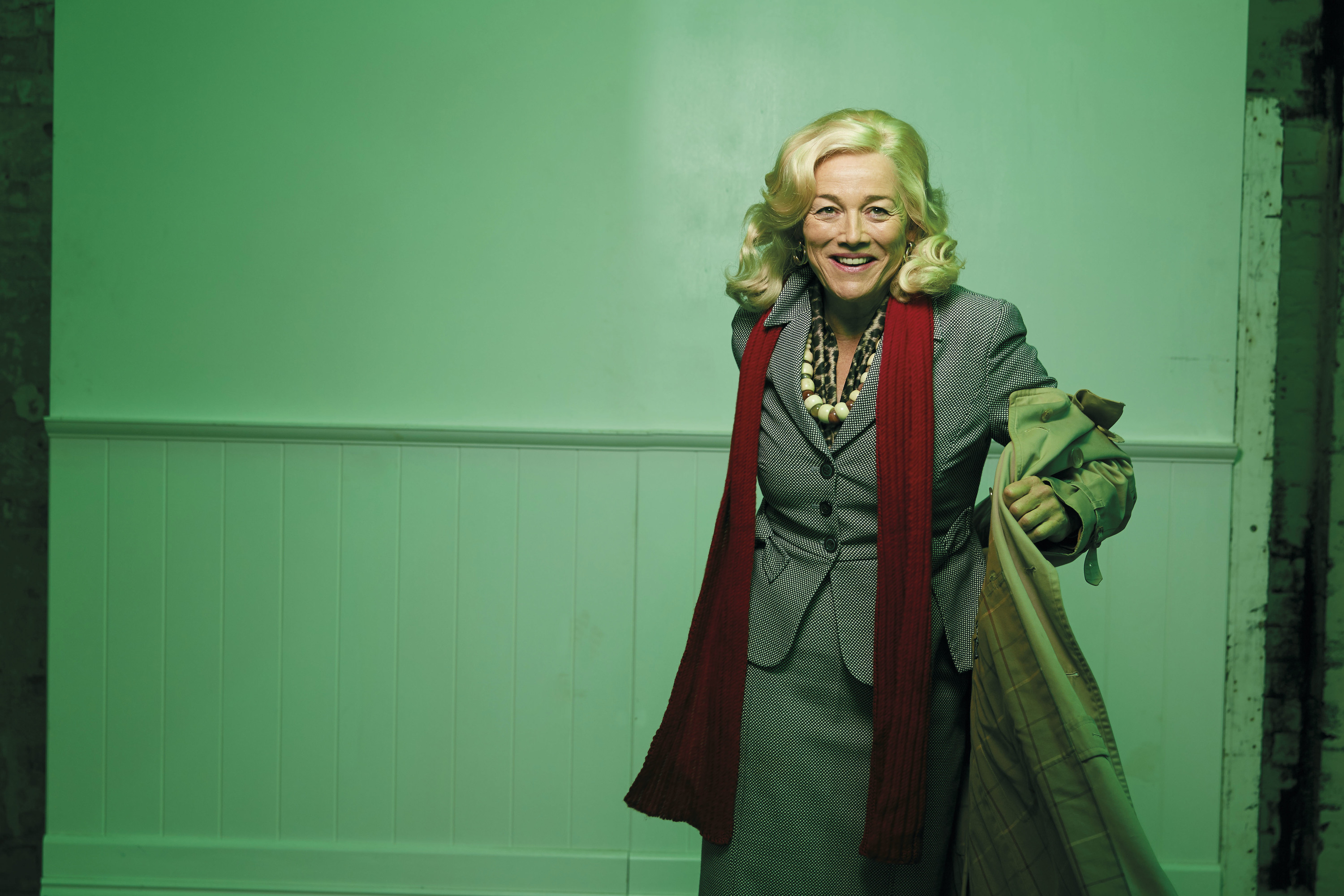 The final of five new Australian works in the season is Atlantis, by Lally Katz (who wrote 2016 Belvoir show Back at the Dojo), in which she will once again mine her personal life and vivid imagination to create a semi-autobiographical fantasy.
Flack, who "desperately wanted" to direct Atlantis himself (but also wanted to restrict himself to just two productions this year) says it encapsulates the spirit of the 2017 season as a whole: "It's a grand adventure, and a refusal to accept that it's all going to go wrong. It's about the big anxieties [of our age]: planes crashing, economies crashing, seas rising, women not being able to give birth, men becoming impotent and disgusting… It's about Lally's indomitable spirit of optimism and her insane faith.
"I wanted a season that was very much about the 21st century experience: our sense of bafflement, and wanting to be optimistic but not quite knowing how to," says Flack.
In addition to the five brand-new Australian works, two recent ones from the Belvoir stable are returning in 2017: best-sellers Jasper Jones and the double-bill rom-com The Dog/The Cat (part of Ralph Myers' outgoing 2015 season), the latter of which will transfer to the Upstairs Theatre. If you missed former Twilight pin-up Xavier Samuels playing a blinged-up feline rapper, felicitations on your second chance.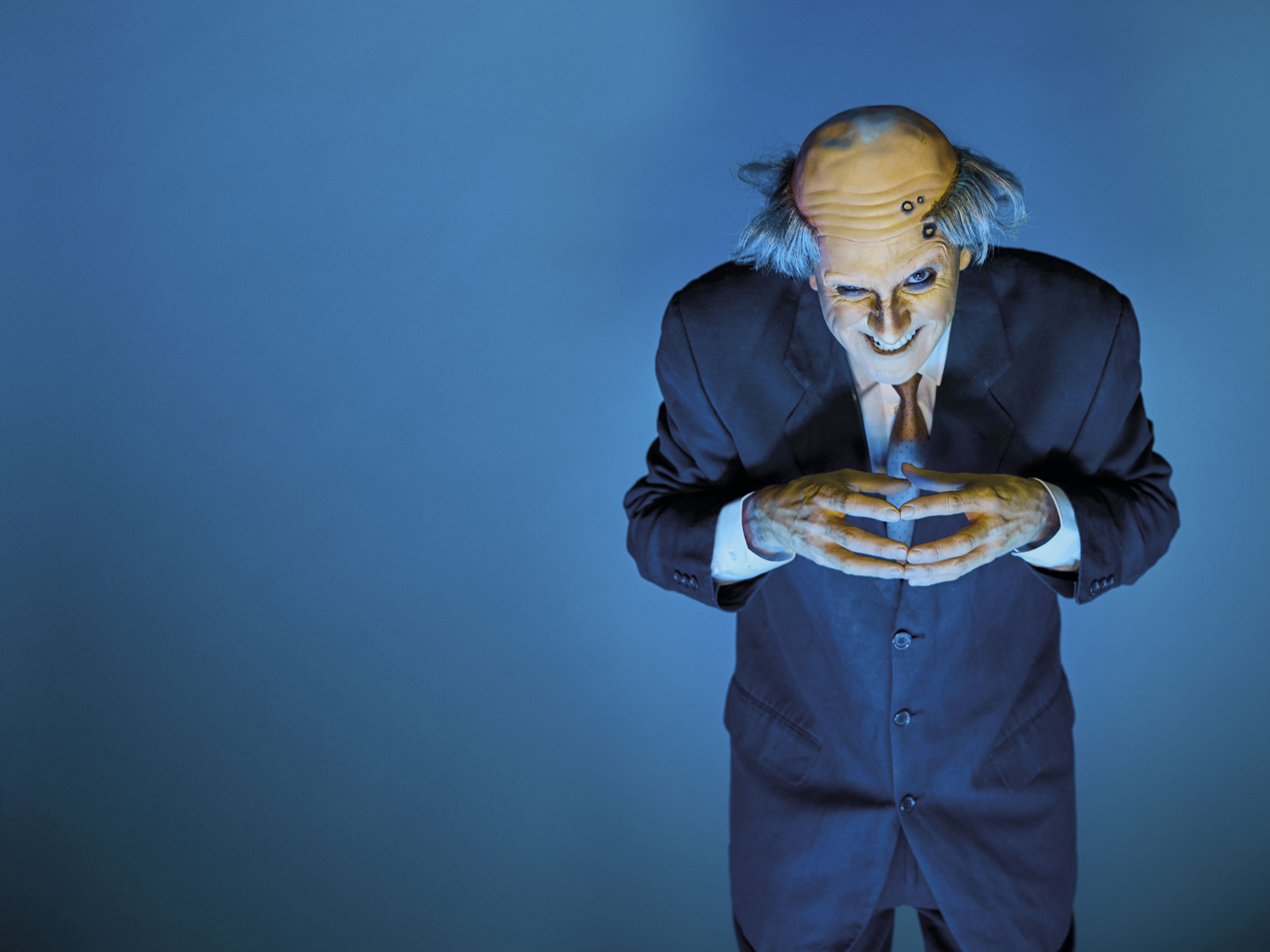 There are two major recent international works on Belvoir's stage in 2017: Anne Washburn's Mr Burns (2012), and Taylor Mac's Hir (2015). It's the next step in a decisive rollback of former artistic director Ralph Myers policy against programming new international work. (In 2016, Flack began that process by programming Will Eno's 2012 monologue Title and Deed, and David Greig's 2013 Edinburgh Festival hit The Events).
Mr Burns, a post-apocalyptic musical that riffs on The Simpsons, should be absolutely wild. Imara Savage (STC's Hay Fever) will direct, with a solid-gold cast of musical theatre talent that includes Mitchell Butel, Esther Hannaford and Brent Hill (the latter two of which co-starred in Time Out's five-star 2016 favourite Little Shop of Horrors).
But can Mr Burns possibly be more wild than Anthea Williams' production of Taylor Mac's Hir? All bets are off. Mac's tale of family dysfunction and radical feminism, in which a young soldier returns from Afghanistan to find his family transformed, will star Greg Stone and Helen Thomson, and a young transgender actor yet to be cast.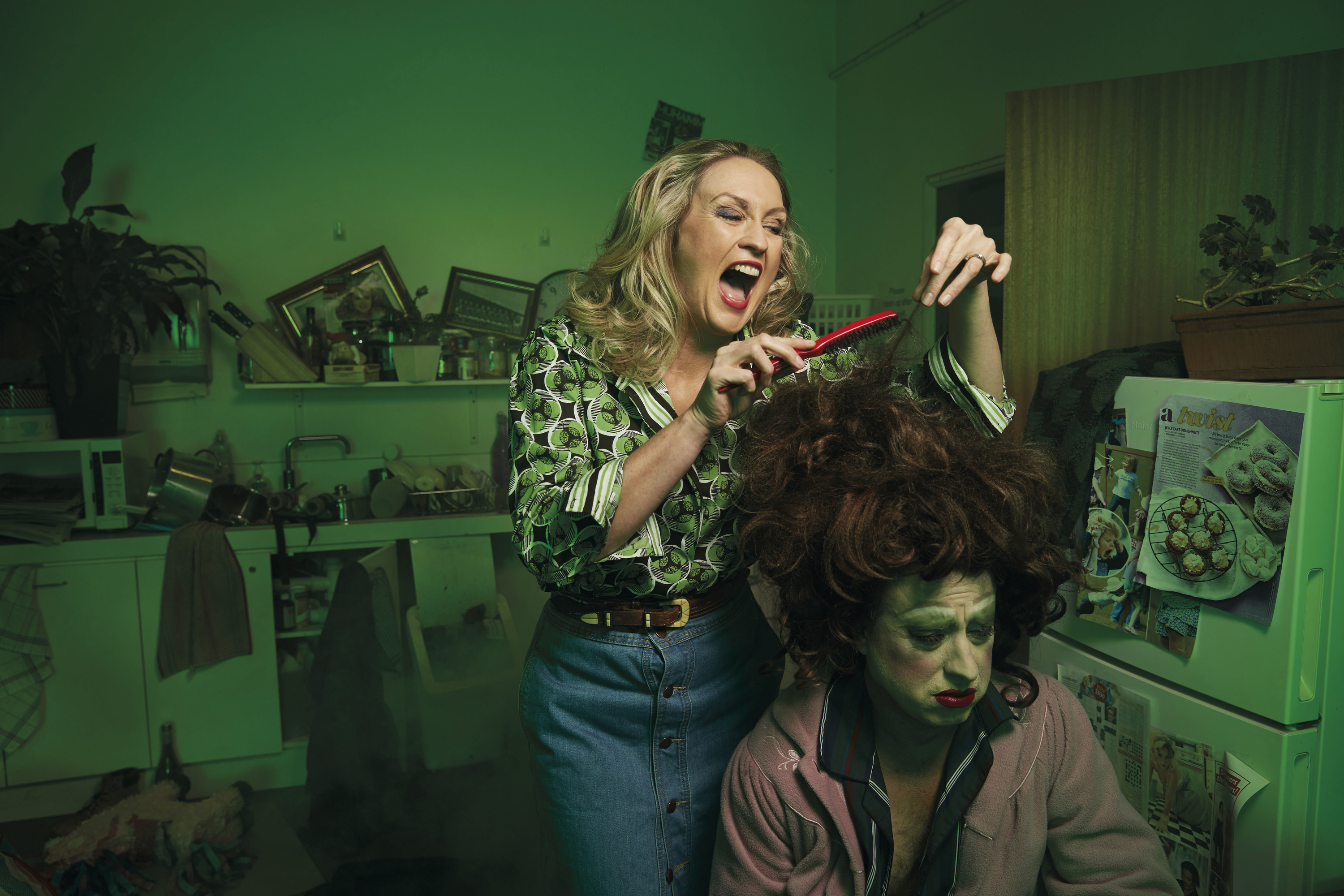 At the other end of the international scale – tiny, closer to home – are the New Zealand-made but internationally acclaimed shows Guru of Chai and The Bookbinder, both playing in Belvoir's Downstairs Theatre in 2017. Indie company Trick of the Light's intimate image-led show The Bookbinder showed in Newtown's Better Read Than Dead bookshop as part of the 2014 Sydney Fringe. Indian Ink Theatre Company's one-man show Guru of Chai showcases the extraordinary acting talents of Jacob Rajan, who plays 17 different characters in a story loosely based on Indian fairytale Punchkin.
The only two international "classics" in Belvoir's 2017 season are being directed by Eamon Flack. The first, Aphra Behn's Restoration-era battle-of-the-sexes romp The Rover, will star Black Sails star and Belvoir favourite Toby Schmitz, and Nikki Shiels (Twelfth Night), within a cast of ten. "It's wild, really wild," Flack says of the play. "I wanted a show that had that level of panache and that high energy level and entertainment quotient."
The second is a production of Henrik Ibsen's Ghosts, which Flack describes as principally about "a woman who wants to kind of break the line of male aggression once and for all." The production will re-unite Flack with his Glass Menagerie design team (Michael Hankin on sets, Mel Page on costumes, Stefan Gregory on sound/music) and star Pamela Rabe (Wentworth).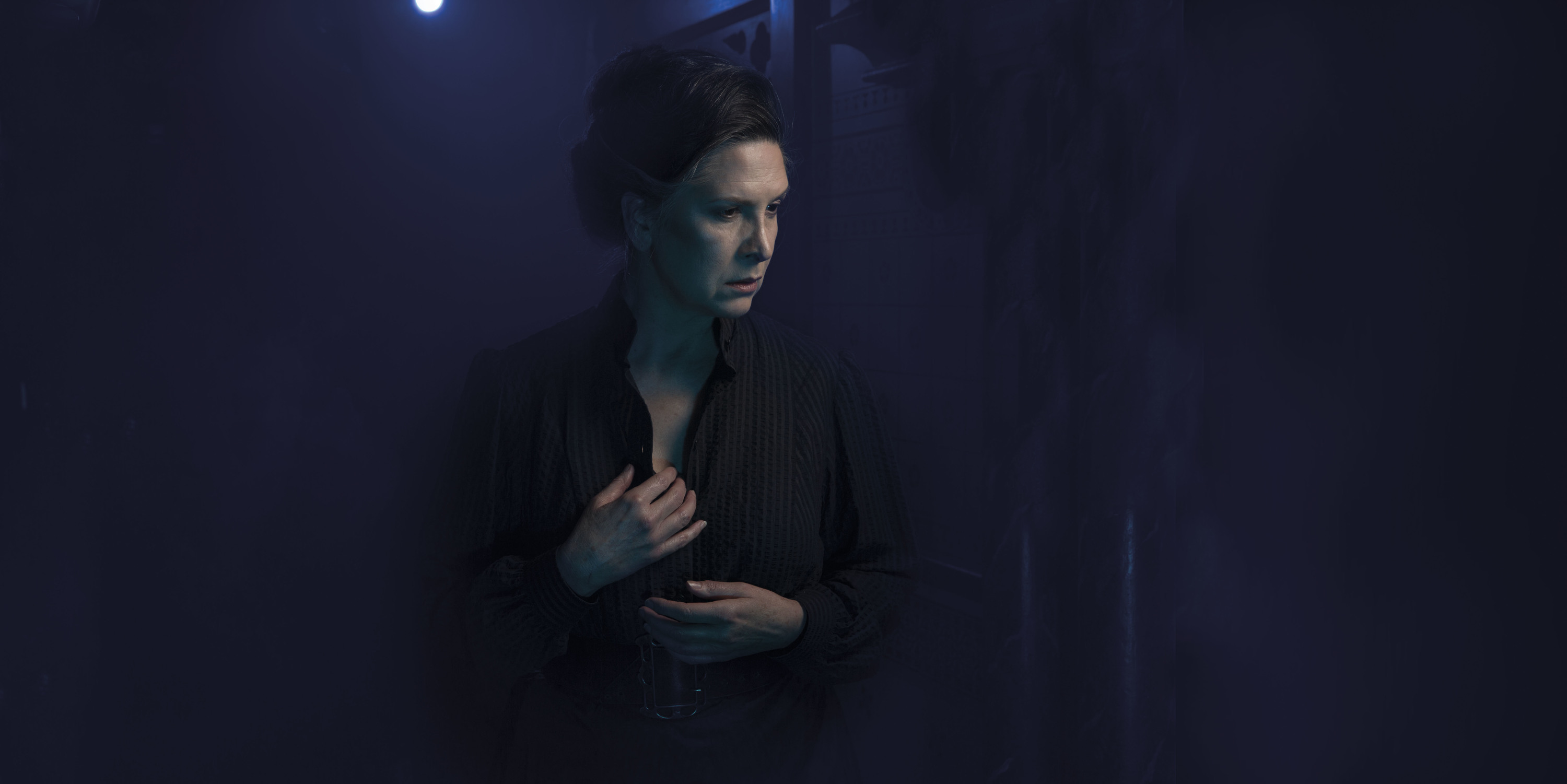 Ghosts was last at Belvoir in 1988, where Neil Armfield directed it and swapped the syphilis in the storyline for AIDS. Flack says he and Rabe (who played faded Southern belle Amanda Wingfield in his Menagerie) arrived at wanting to do the play quite separately – but at the same time. For him, Ghosts is like Glass Menagerie in at least one sense: "It's one of these plays that appears fusty at first, but when you start to peel back the layers and look deeper into them, you see that there's kind of incandescent, savage beauty inside them. The radical compassion of this play is glorious."
With its contained universe and concentration on the relationship between a mother and her son, Ghosts stands out against the other 'big plays' of Belvoir's season – Mr Burns, Hir, The Rover – which seem altogether more wild.
"The season is deliberately wild," Flack agrees. "I was programming this in the horror winter we just had – the eruptions of chaos and violence around the world. I was starting to feel like humans are just shit – and I didn't want to feel like that any more. Yes there's a lot of shit, but how do we get past that? How do we imagine our way to surpass that? It means taking some insane leaps of imagination. And that's what all of these stories are about."
2017 Belvoir
Prize Fighter
Wr Future D Fidel
Dir Todd Macdonald (artistic director of La Boite, where the show premiered in 2015)
Jan 6-22
Which Way Home
Wr Katie Beckett
Dir Rachael Maza (artistic director of ILBIJERRI Theatre Company, presenting the work)
Jan 11-29
Tom Ballard: Boundless Plains to Share
Jan 13-15 (late-night stand-up show)
Jasper Jones
Wr Kate Mulvany (adapting Craig Silvey's novel)
Dir Anne-Louise Sarks
Jan 25-Feb 19
Mark Colvin's Kidney
Wr Tommy Murphy
Dir David Berthold
Feb 25-Apr 2
The Dog/The Cat
Wr Brendan Cowell (The Dog) and Lally Katz (The Cat)
Dir Ralph Myers
Apr 13-30
Guru of Chai – Downstairs Theatre
Wr Jacob Rajan & Justin Lewis
Dir Justin Lewis
May 16-Jun 4
Mr Burns: A Post-Electric Play
Wr Anne Washburn
Dir Imara Savage
May 19-Jun 25
The Rover
Wr Aphra Ben
Dir Eamon Flack
Jul 1-Aug 6
Hir
Wr Taylor Mac
Dir Anthea Williams
Aug 12-Sep 10
Ghosts
Wr Henrik Ibsen
Dir Eamon Flack
Sep 16-Oct 22
The Bookbinder – Downstairs Theatre
Wr Ralph McCubbin Howell
Dir Hannah Smith
Sep 26-Oct 8
Atlantis
Wr Lally Katz
Dir Rosemary Myers
Oct 28-Nov 26
Barbara and the Camp Dogs
Wr Ursula Yovich & Alana Valentine
Dir Leticia Cáceres
Dec 2-24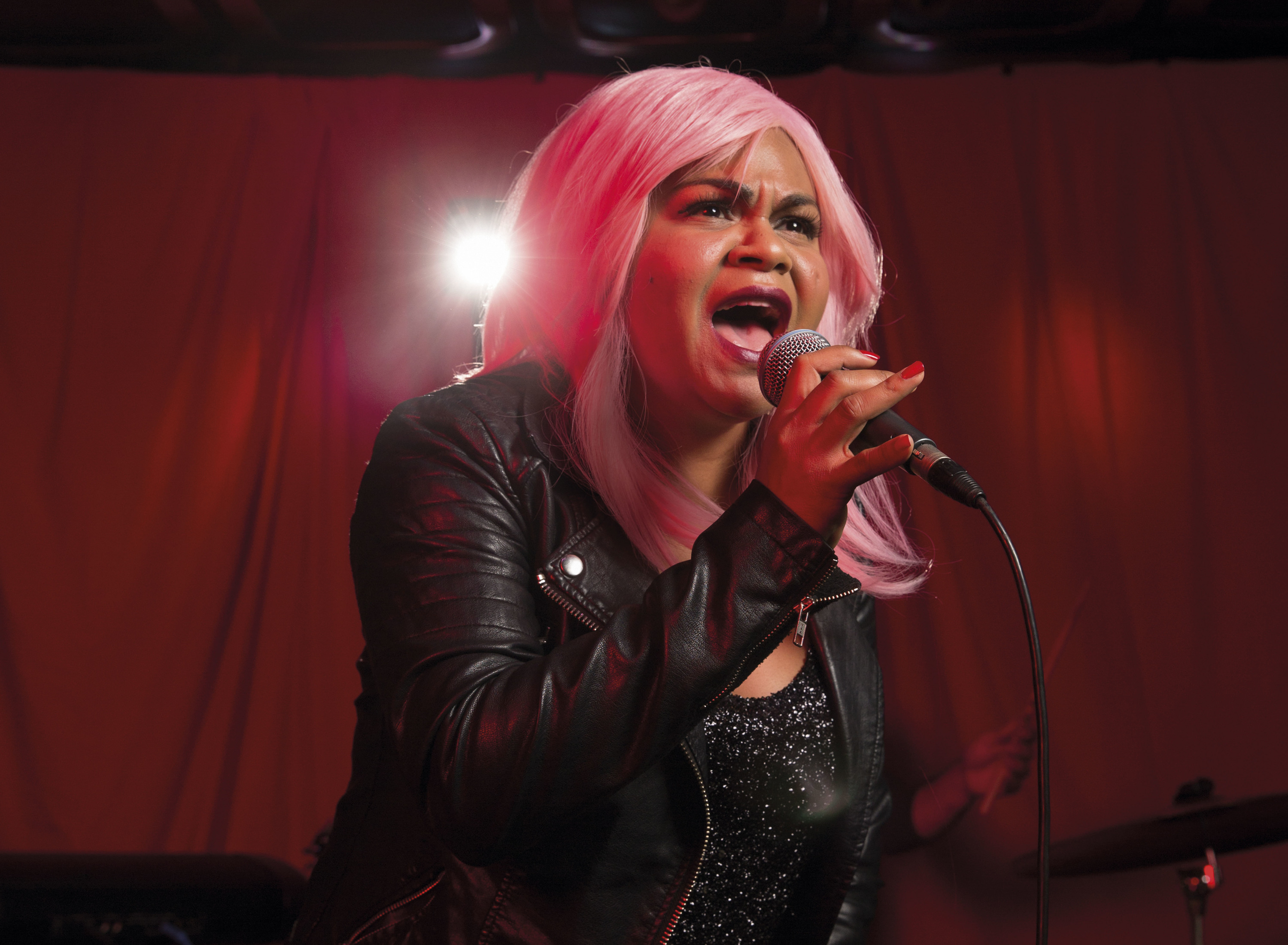 Check out what is upcoming at Belvoir in 2016. And see what else is happening on Sydney stages this September.