Imagine a cross between the Biennale, Laneway Festival and a backstage tour, and you've kinda got Underbelly Arts Lab and Festival.
The sixth edition of Underbelly Arts is taking place this week – and we've got four reasons (well, at least four) you should check it out:
1. Celebrate a queer gothic wedding
With marriage equality still up for debate, this might just be the only wedding you want to attend in the coming months – well, sort-of wedding: artists Eugene Choi and Marcus Whale are being a bit playful when they describe their choral performance Praise! as a "platonic gay gothic wedding". But they will be undergoing a ceremony together, while wearing white floor-length dresses.
Choi and Whale, friends and previous collaborators, both grew up in religious environments (for her the Pentecostal church, for him the Catholic), and Praise! blends Whale's compositions and Choi's monolithic, industrial sculptures to respond to that heritage and explore Christian ritual. The two will perform within a large structure made from steel scaffolding beams, accompanied by local amateur choir Polyphony (led by singer-songwriter Jack Colwell).
"I've known Eugene for a very long time, and have always loved her work – the sort of brutalism and grandness of her steel scaffold works," says Whale. "I thought it would be interesting to have this sort of monolithic choral music around this monolithic structure."
The title track, 'Praise', was composed specially for Polyphony earlier this year, and takes its inspiration from 'Psalm 150', which exhorts Christians to praise God with song and dance. The Underbelly Arts work expands on the original piece, and turns it into a kind of performative mass.
Choi describes Praise! as a work of "high drama"; Whale says that it's about "embracing sincerity" and "embracing bodily experience and emotions".
2. Take home some art
By now you've probably learned to avoid the merch stand at a festival, but Underbelly Arts Festival's Merch Stand is definitely worth your time and money. Run by artist duo Make or Break (Rebecca Gallo and Connie Anthes), it features mini artworks made in collaboration with each project in the festival. The result includes limited-edition handmade brass pickle forks and hand-cast human-shaped candles, as well as nihilist babywear, stubby holders and pencils.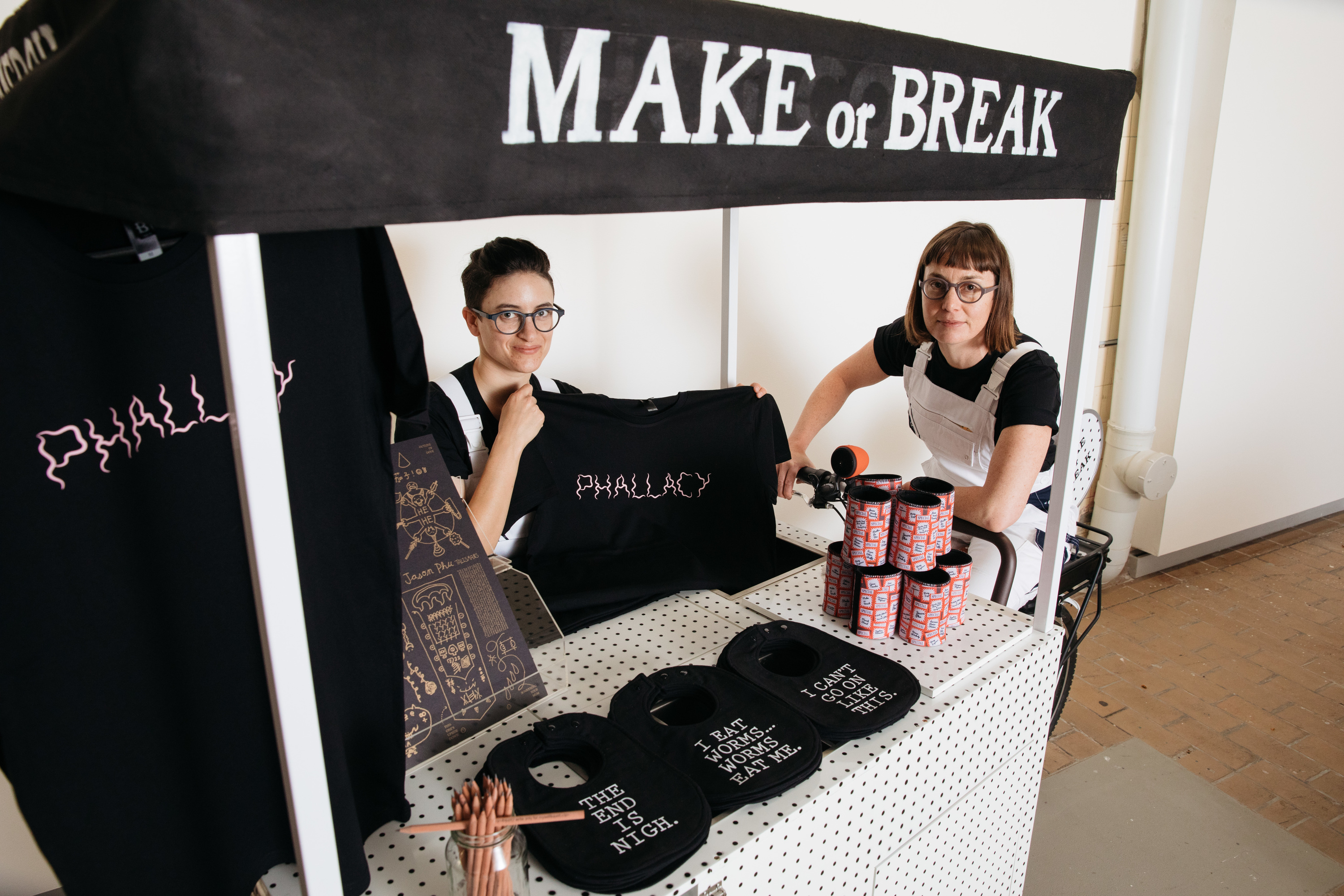 "We tried to come up with a souvenir for each project that either extended or complemented the project, or responded to it conceptually or materially," says Gallo.
One of the great things about purchasing from the Merch Stand is that you're directly funding artists and art-making: all profits go into a collective pot that will be split between Underbelly Arts' artists at the end of the Festival. And by purchasing from the Merch Stand, you're also part of an artwork – one exploring the unpaid and underpaid labour of artists.
"Part of this project is to expose and have conversations about all of the invisible labour that goes into making an experiential artwork," says Anthes. While each artist in Underbelly Arts is paid a fee, it's unlikely to constitute a livable wage when you take into account the number of hours they spend both creating the work (as part of the Lab, but also in many cases outside the Lab) and in some cases performing it. That's before you even take into account the cost of materials. Gallo summarises: "There's a risk of being out of pocket to produce the work – it's a precarious situation."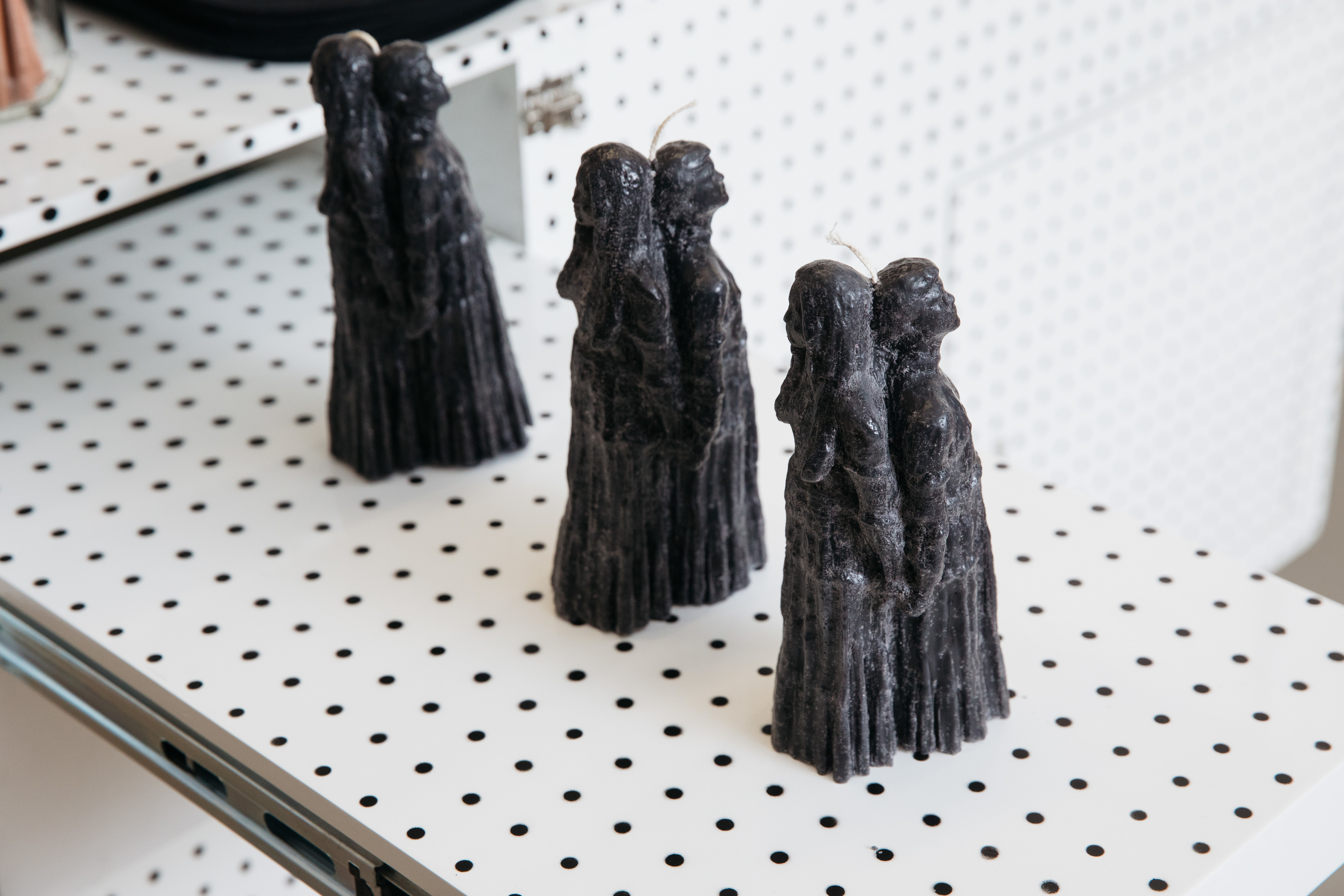 For makers of experiential or ephemeral work (which, except in unusual cases, cannot be sold or re-exhibited), it's even more fraught, Anthes explains: "You can't be making work that puts you out of pocket several times a year, because otherwise how do you eat and live?"
Gallo and Anthes conceive of the Merch Stand as an experiment: could this be a way to make artists' practices more sustainable?
And here's where it gets really interesting: the more they succeed at producing and selling merch, the more Make or Break are proving their thesis: the gap between their budget/fee and their labour will only widen. "It's problematic for us that this project has involved so much labour," says Gallo. "But I think that's what we tend to do with all our projects. That's also an artist thing; it's part of the problem."
3. Have a communal vent
One of the most interesting projects at Underbelly is also receiving the most complaints: Complaint Department, by Yarran Gatsby and Angela Garrick. The two met and bonded over a shared love of punk music (Garrick's music projects have included Circle Pit and Ruined Fortune), and have extended that egalitarian and slightly anti-establishment ethos to this "socially engaged" artwork, which takes complaints sourced from members of the public, and transposes them into live music.
Gatsby and Garrick did a public call-out for complaints, and have spent around eight months prepping data for the Underbelly Arts Festival weekend, where a cross-section of these public complaints will be transposed into music by an ensemble of local musicians chosen for their prowess as composers and virtuosic improvisers: Andrew McLellan, Nicola Morton, Maeve Parker, Daryl Prondoso and John Wilton.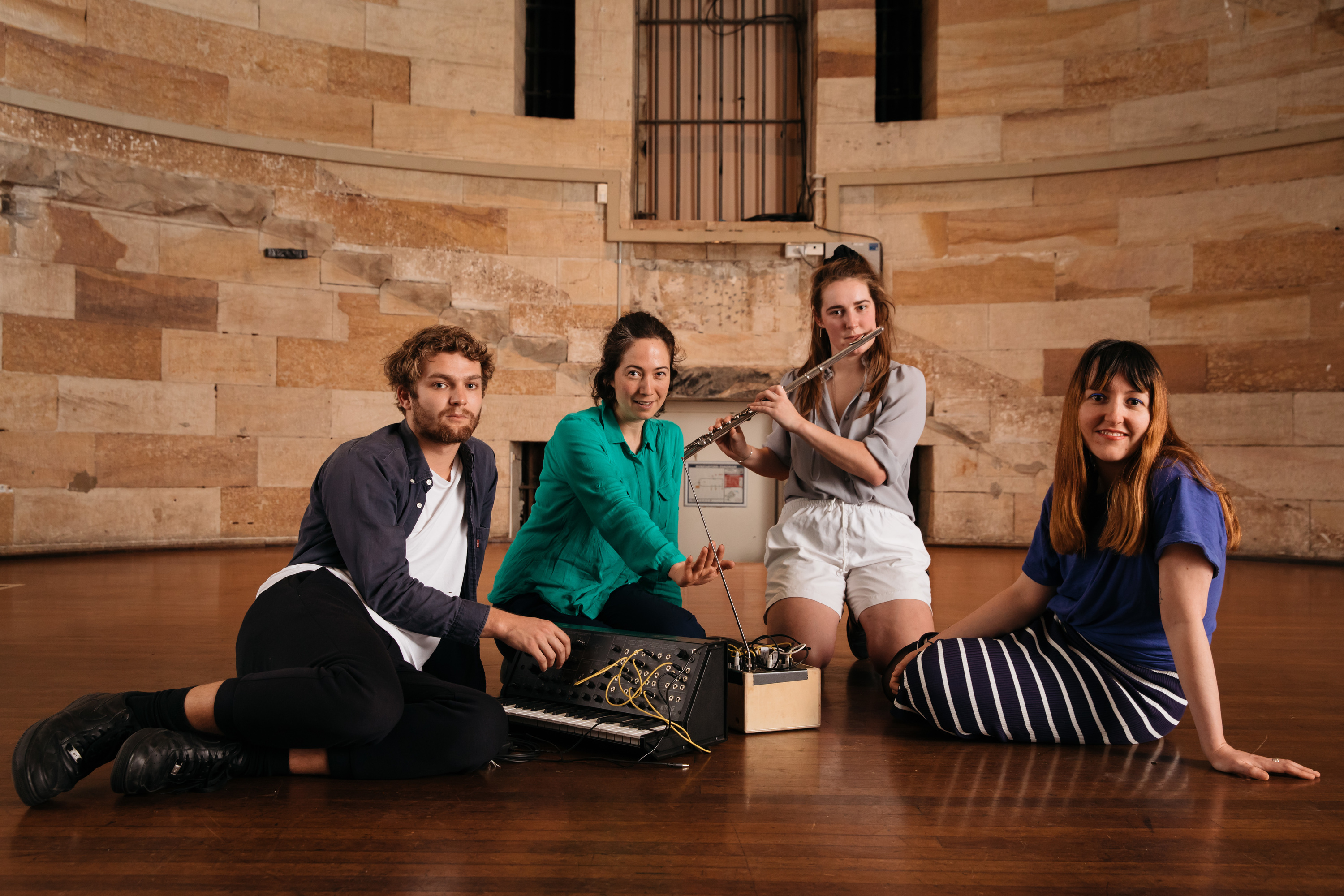 "We've had complaints from six year olds to 90 year olds – it's a really broad spectrum," says Gatsby. "We didn't want to gather complaints solely from our peers and like-minded communities. The marketing element of this project has been really important, to try and reach as many people as possible."
So, what do Sydneysiders get annoyed by? "The amount of responses that we've received about food could be read as very Sydney-centric," Gatsby says. "There seems to be this obsession with it." Other key categories which emerged from the responses include 'public transport' and 'fashion'.
In general, however, the complaints have been an even mix of playful and pissed off. "At first we suspected that our project might head in the 'angry' direction, but actually the data we received lends itself to a more light-hearted, comical direction," says Gatsby.
"It's fun, it's in jest – a bit of a laugh," Garrick agrees. "It's exploring serious themes, but on the whole it's an interesting, strange event."
4. Talk to an artist
Underbelly Arts ticket holders can go to the National Art School at 6pm Tuesday, Wednesday and Thursday nights this week to take a 45-minute tour of the Underbelly Arts Lab, and see the works being created in situ. Part of the Lab is hearing the artists talking about their work and process – and answering your questions. Every night showcases a different set of artists – so you can go to all three sessions and never see the same thing twice.
As Underbelly Arts director Roslyn Helper says, the Lab is the truly unique aspect of the project: "It's incredibly rare for audiences to be given the chance to meet artists and have a behind-the-scenes look at experimental and contemporary art practices. For us, the point of doing the Lab is breaking down barriers of access, and saying to audiences: 'Yes, you can be involved in this; this art is for you.' We're opening our doors and welcoming people in, and trying to start a conversation about contemporary art and ideas – and we want everyone to be a part of that. That's really at the heart of Underbelly Arts."
Underbelly Arts Lab runs Tue Oct 3-5 from 6pm at the National Art School.
Underbelly Arts Festival Opening Night takes place Fri Oct 6 from 6pm at the Cell Block Theatre (National Art School).
Underbelly Arts Festival weekend takes place Sat Oct 7 from 1-10pm and Sun Oct 8 from noon-6pm at the National Art School.
Read more about this year's line-up in our interview with festival director Roslyn Helper.