Gay marriage remains an elusive goal in Australia but a new documentary showing at the Mardi Gras Film Festival, which demonstrates how the battle was won in US, will be a morale booster for anyone fighting that good fight.
Political Animals is the story of the four openly gay members of the California State Assembly – all of them women – whose efforts for LGBTQIA rights over many years eventually led to the legalisation of same-sex marriage in 2015.
The film profiles Carole Migden, Sheila Kuehl, Jackie Goldberg and Christine Kehoe, who authored bills including the first domestic partnership registry enacted by a legislature and the first anti-bullying bill protecting gay students.
"We are trying to show people how they can make social change and have a political impact," says LA-based Jonah Markovitz, who directed the film (with Tracey Wares), and is visiting Sydney to present it on February 26. "With everything that's going on in our country, that call to action has been really well received."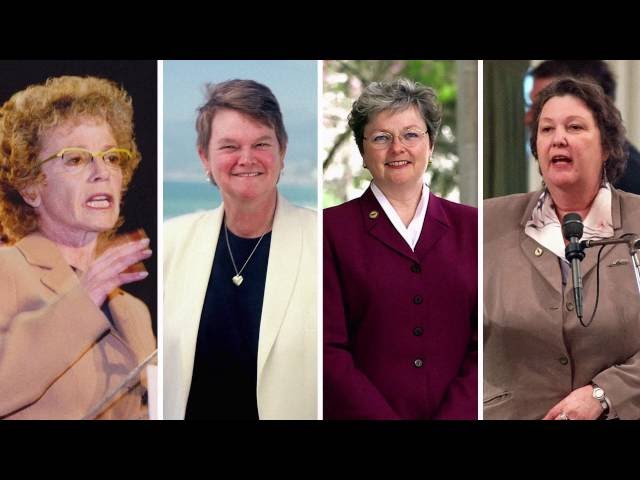 Jonah, how did you come to tell the story of these remarkable women?
I originally met Carole Migden when I was living in San Francisco. We went out to lunch together and she started telling me about her tenure as a state senator and then as we continued I realised there were actually four [lesbians in the California State Assembly]. I didn't know that four gay women could get elected in the '90s. I wanted to show this time period where gay women and gay men came together to enact change.
This is a movie that's going to resonate with people bigtime in the current climate of protest.
People come up to us at our screenings saying, "I never realised how much I could actually do."
Is there a palpable sense of fear that the gains in US will be lost?
People were running to get married when Trump got elected. Rights are never guaranteed and things can always be taken away. But we do have a little bit of political clout now, the gay community, and this film shows how that happened...
There are still states in the US where you can be fired for being gay. You can get married in those states, because the supreme court ruled on that, but you can be married on Monday and fired on Tuesday. The struggle never ends.
What advice would you give to people who want to see marriage equality in Australia?
Every day you have to be optimistic. It's very easy to be discouraged and think it's never going to happen. But these things take time. And it's very important there is external pressure as well as internal political change. So my advice is to get involved. Start getting together, start protesting, get news coverage. Sitting back and signing petitions online won't do it.
You actually have another movie screening in the Mardi Gras Film Festival – a gay surfing drama.
My narrative film from ten years ago, Shelter, is also playing, so that's exciting. It's about two guys who meet while they're surfing. We had a big cult following in Australia and other parts of the world. There was a crazy lawsuit brought against the distributor, so the film became unavailable for a very long time. So in Sydney it will be the first time it's been shown in a theatre in almost a decade. It's going to be a whole extravaganza.
Political Animals screens at Event Cinemas George Street, Sun Feb 26, 5.30pm. Shelter screens at 8.30pm. Films ticketed separately. Mardi Gras Film Festival runs Feb 15-Mar 2.