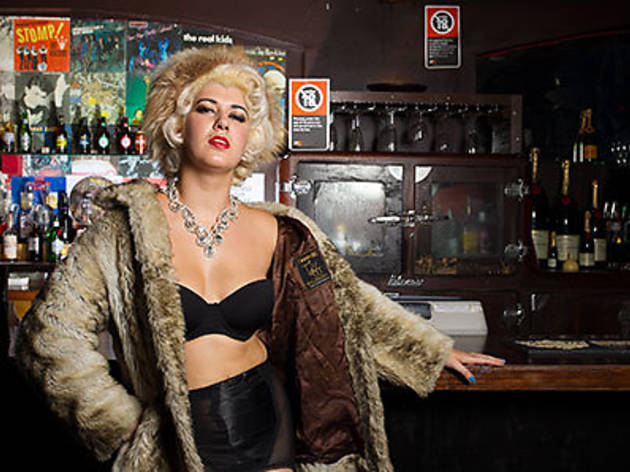 1/12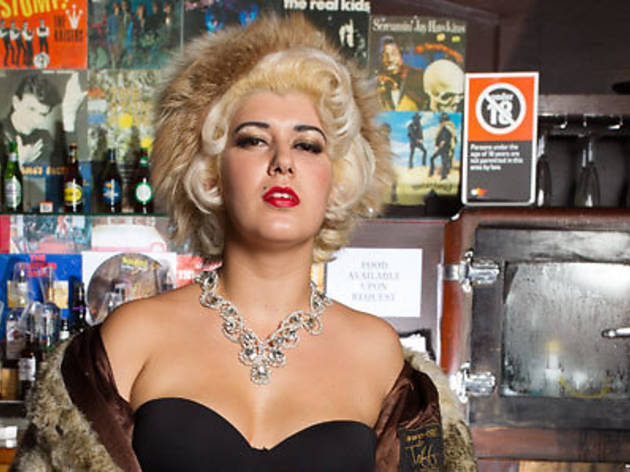 2/12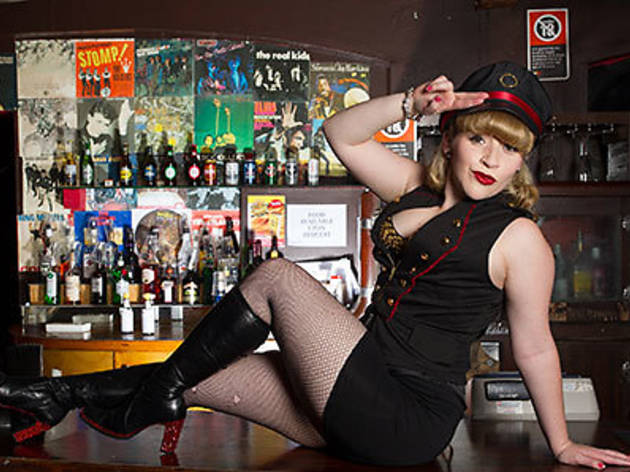 3/12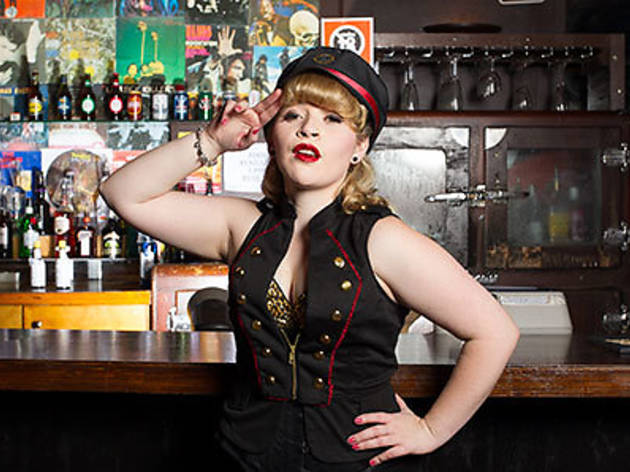 4/12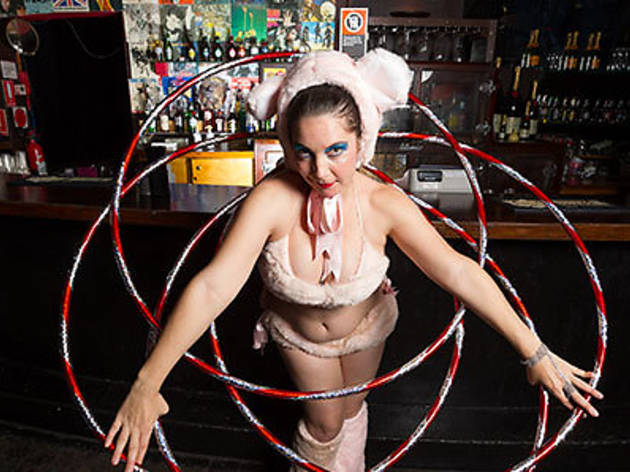 5/12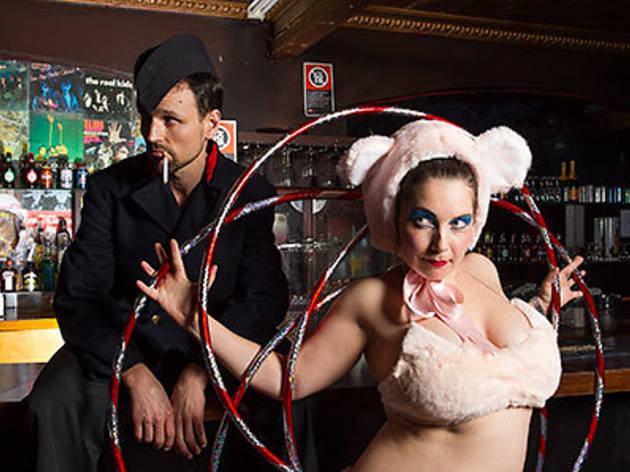 6/12
7/12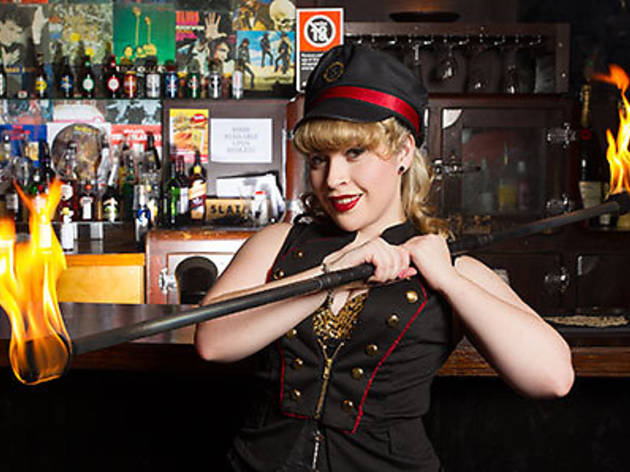 8/12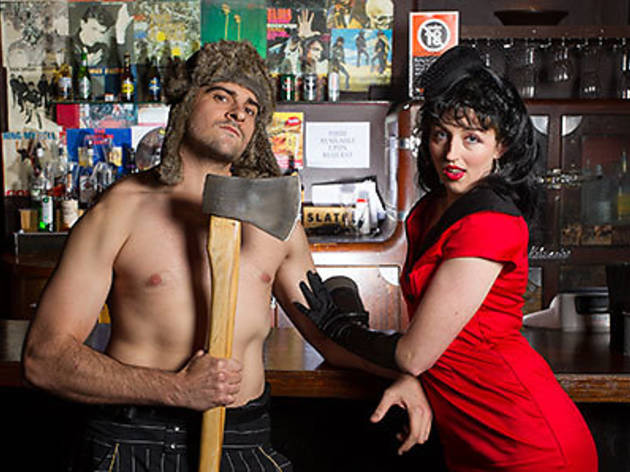 9/12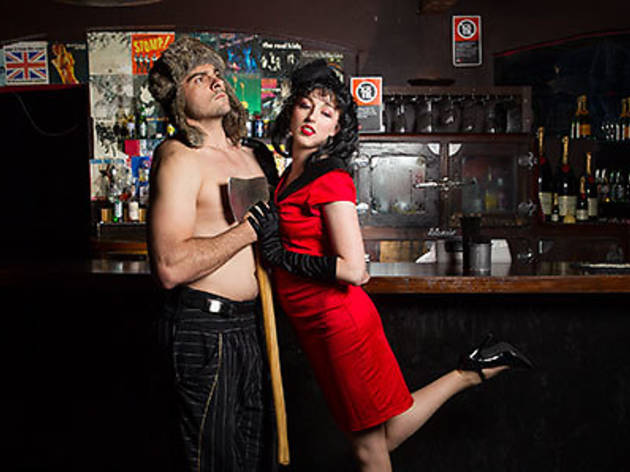 10/12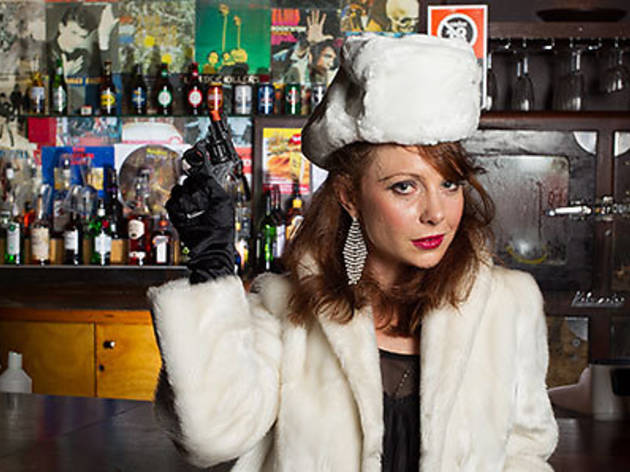 11/12
12/12
Sydney's sexiest night out is more tease than sleaze
In its purest form it is the art of the impure: a bumping, grinding collision of circus, striptease, vaudeville, carnival, stand-up, voodoo, and performance theatre. And in the hands, hips and lips of the burlesque performers from 34B it's the ultimate dance of power, gender, satire and desire.
A half-century after burlesque high-kicked into Sydney at Sin City clubs like the Pink Pussycat and Staccato Club, 34B has the tease back in strip. On the second Friday of every month Sydney crowds go gangbustiers for 34B's themed shows featuring renowned performers such as Kira Hula-la, Rita Fontaine, Holly Ja'Doll, Lola the Vamp and Gypsy Wood.
This is titillation with a twist. A rich variety of fantastic performers lampoon the upper classes, vulgarise the classics and debase wankerism in all its forms via elaborate costumes, salacious patter and risqué political comment. The 34B crowds are in tune too, coming dressed up to the nines to bump, grind and sip cocktails at supper club-style table seating or from the legendary Q bar itself.
"Burlesque used to be underground, quietly bubbling in queer clubs and the rockabilly scene," says 34B's Pip Branson. "Now it's booming. People are venturing out to see it in greater numbers because it's not sleazy strip, it's vintage tease: real performers on a real stage doing real stories in a naughty, clever, funny way."
For Sydney, it's 34B ­– that naughty little cabaret sanctuary at the top of legendary nightclub labyrinth Q Bar – that truly embodies the words of Sally Marr, queen dean of the Pink Pussycat College of Striptease: "A woman's best weapon is a man's imagination." Amen to that, Sydney.
Venue name:
34B
Contact:
Address:
34B Oxford Street
Darlinghurst
Sydney
2010