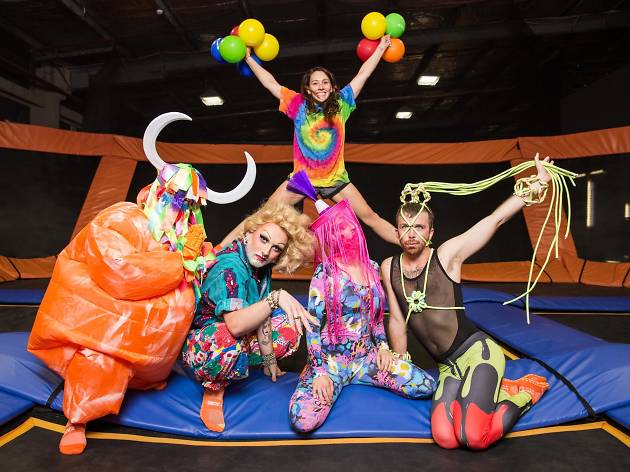 It's time to channel your inner (or outer) queen at Heaps Gay's huge street party. The queer good times collective will be celebrating by shutting down all of Garden Street in Marrickville for a knees up like no other.
Music-wise you'll be hearing from the likes of Ngaiire, No Zu, Broadway Sounds, Ariane, Pascinator, Gaff E, Chanel, Tyson Koh, Charlie Villas, Hip Hop Hoe and Jack Shit.
On the performance front you'll be immersed fun by Gang Of She, Radha La Bia and Honey Long & Prue Stent. You'll also get to have a go at Speed Gays dating and there will even be a giant sparkling clitoris. If you like vogueing, glitter , sass and fun (and who doesn't) we suggest you don't snooze on this one.