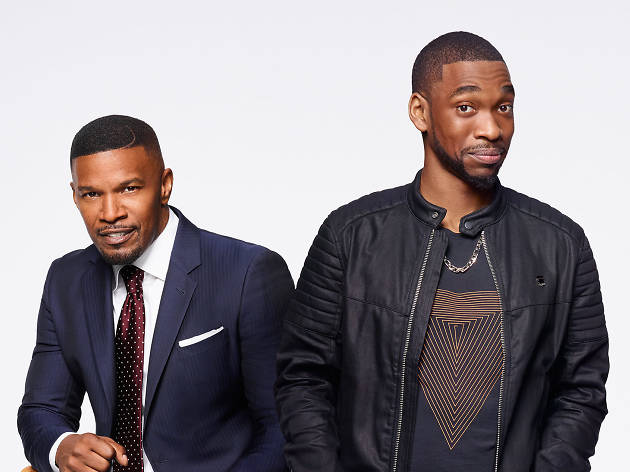 8 TV sitcoms about comedians
When you're playing the part of a stand-up comedian on a TV show, failing to get a laugh can be just as funny as nailing it
Stan's new show White Famous, co-created by Jamie Foxx, detonates some serious truth bombs about fame and race. It follows an African-American comedian, Floyd Mooney (Jay Pharoah), and his showbusiness misadventures as he navigates the crossover from famous within his niche to actually "white famous".
Many of the best sitcoms of all time revolve around stand-up comics, and it's hardly surprising. Comics bring to the small screen a fully evolved persona, and in creating a vehicle for themselves they'll often gravitate to their own lives for inspiration.
As the following list shows, it's certainly rich terrain. These are characters who are starving for attention and validation (or for that matter, actual food); trying to find material in the minutiae of daily life; and attempting to play the fame game without losing their nerve or credibility. These shows are all funny and true – and ultimately, funny because they're true.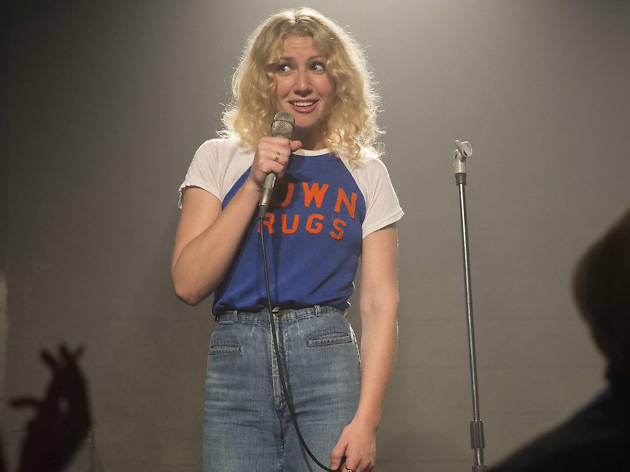 "This show is about desperate and wonderfully creative people who alchemise their pain and turn it into something beautiful," says executive producer Jim Carrey about I'm Dying Up Here, set in the Los Angeles comedy scene of the 1970s. Centred around the fictional comedy club run by Goldie (Melissa Leo), and six comedians all hoping for a big break on Johnny Carson's Tonight Show, the comedic drama forces viewers to take the point of view of the comics up on stage as they deal with failure and heckling as well as the occasional triumph. It's a show about the darkness behind the laughter.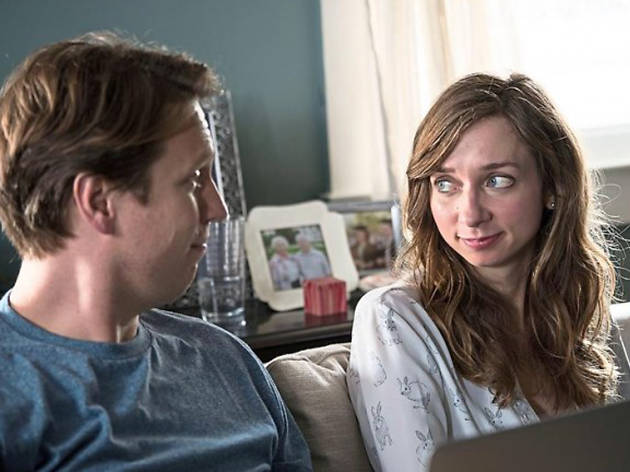 In a similar vein but more upbeat comes the Judd Apatow-produced Crashing, a show inspired directly by Pete Holmes's life. Holmes plays a stand-up comedy wannabe forced to crash on friends' couches after his wife (the hilarious Lauren Lapkus) cheats on him; he finds the world of comedy in New York City to be a tough place, and yet somehow right for him. Well known comics make cameo appearances, including Artie Lange, Sarah Silverman and TJ Miller, often upstaging Pete, but also offering helpful career advice.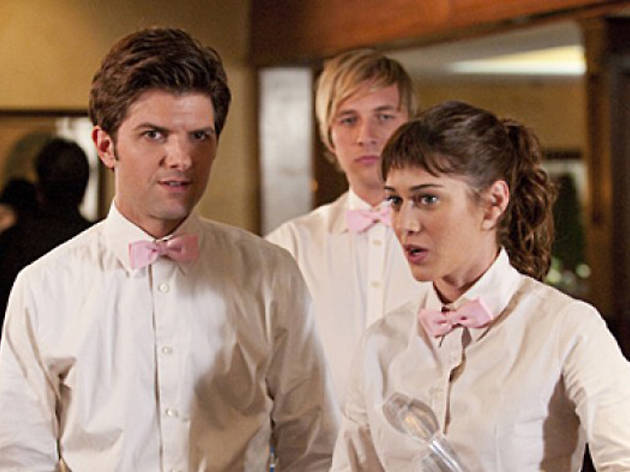 A consistently funny and poignant show in the vein of the original UK version of The Office, Party Down centres on a catering company in LA whose employees all dream of bigger things. Lizzie Kaplan (Masters of Sex) is a struggling comedian disdainful of authority; Adam Scott is an actor whose career nosedives after he appears in a successful beer commercial; and Jane Lynch plays an optimistic former actress. In the cruelest of ironies, the show was cancelled due to its stars actually getting big breaks on other shows – Lynch on Glee, and Scott on Parks and Recreation.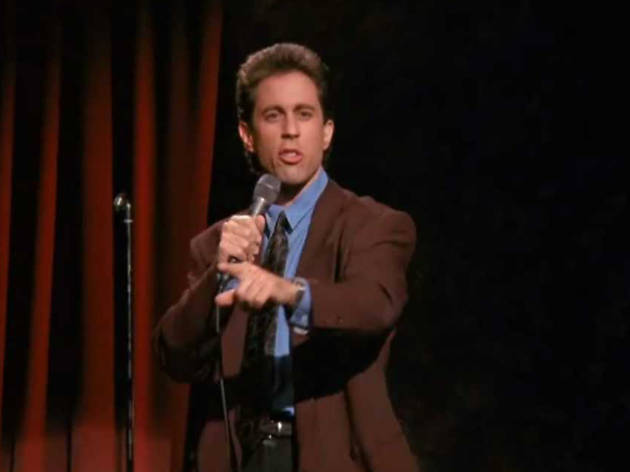 Yada, yada yada. The show that changed the game for sitcoms is famous for being "about nothing" but actually its creators, Jerry Seinfeld and Larry David, started with a very different pitch: they wanted to make a show demonstrating where a comedian gets his material. As a result, the experiences of Jerry and his friends George, Elaine and Kramer focus on the the petty grievances of life, such as rude staff, unsatisfactory relationships, annoying family members, puffy shirts, Junior mints and soup. Every episode of show's first three seasons featured footage of Jerry performing his act in a club – a gimmick that suffered gradual, shall we say, shrinkage.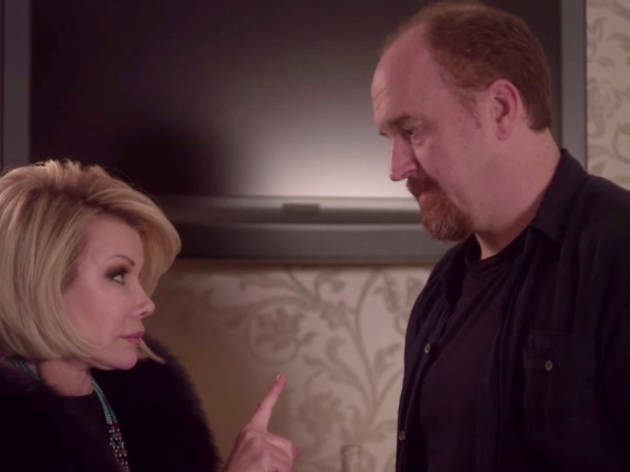 Louis CK's autobiographical show digs into deeper emotional depths than Seinfeld's, although it also uses the device of standup sequences. We're introduced to a fictionalised version of CK as he navigates life in New York City as an awkward comedian and the divorced father of two teenage girls, who's as desperate for fulfilment as Jerry Seinfeld is glib and detached. CK's comedian friends appear frequently as versions of themselves, including Seinfeld, Chris Rock and Sarah Silverman; it's bracingly cringeworthy, perhaps no more so that in the episode where Louie takes advice from Joan Rivers as a sexual invitation.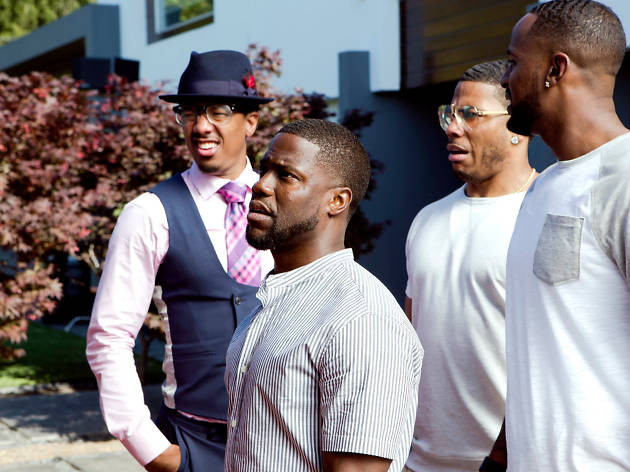 6. Real Husbands of Hollywood (2013- )
This fake reality show was co-created by star Kevin Hart as a parody of The Real Housewives franchise. Emerging from a recurring skit on the BET (Black Entertainment TV) Awards, the show satirises both the bitchiness of its inspiration and the backstabbing within the world of African American showbusiness, and has Hart playing himself alongside the likes of JB Smoove, Nick Cannon and rapper Nelly. This one plays it deliriously close to home for the cast members; the more you know about their careers and personal lives, the funnier it is.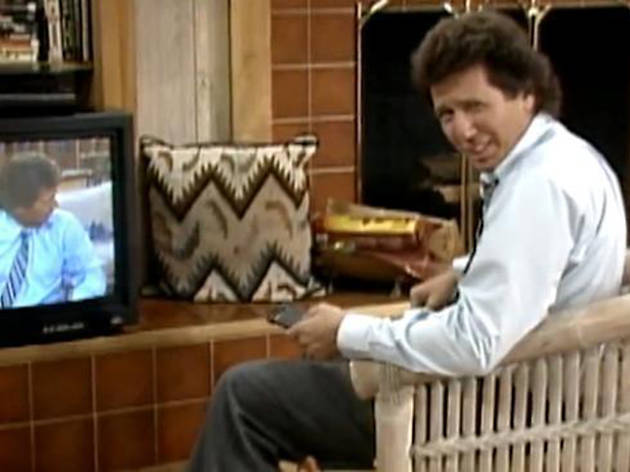 7. It's Garry Shandling's Show (1986-1990)
"So I wanna tell you all about what's going on in my life but you know, first I gotta go the bathroom," Shandling tells the audience in the pilot episode. "But you can watch the opening credits and I should be right back." Lightyears ahead of its time, this 1980s sitcom nominally recounts Shandling's everyday life as a stand-up comedian, but the star spends as much time speaking directly to the studio audience as he does characters such as neighbours, friends and comedy club owners. An underrated classic, it playfully lampoons sitcom conventions, down to the self-referential theme song by Bill Lynch that goes: "This is the theme to Garry's show/Garry called me up and asked me if I'd write his theme song."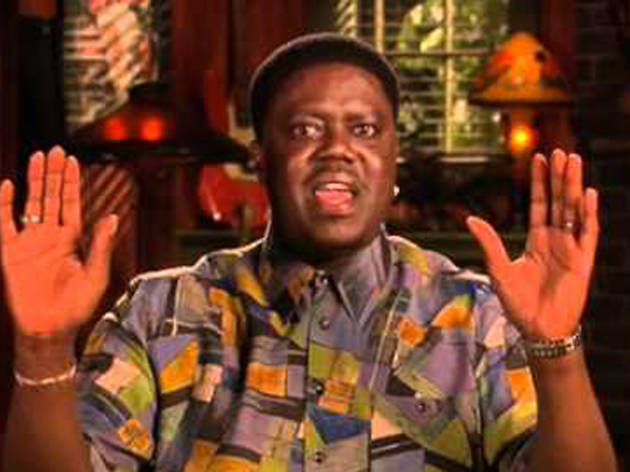 8. The Bernie Mac Show (2001-2006)
Like Garry Shandling, the late Bernie Mac would often break the fourth wall during his sitcom, speaking to 'America'. Mac's show evolved from his stand-up comedy although its premise is as old as sitcoms themselves: the fictionalised Bernie is a famous comedian obliged to take in his sister's three kids when she goes into rehab. Luckily, Mac's take on parenting on the show is pretty savage, not sparing the little ones his sarcastic tongue.