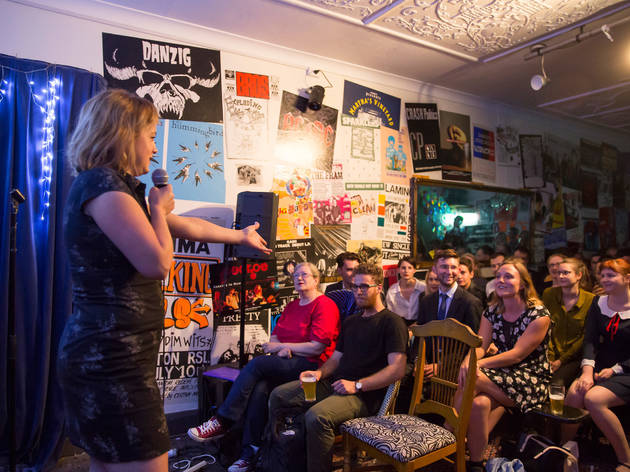 Mug & Kettle present a fresh take on their popular weekly open mic night, now with new hosts and a new venue in Glebe
Molotov Comedy is a sign-up-on-the-night affair: comedians should turn up from 6.30pm to add their name to the list, with 4 minutes guaranteed stage time and running order drawn from the hat.
Looking for impromptu comedy? Here are some other top open mic nights in Sydney.