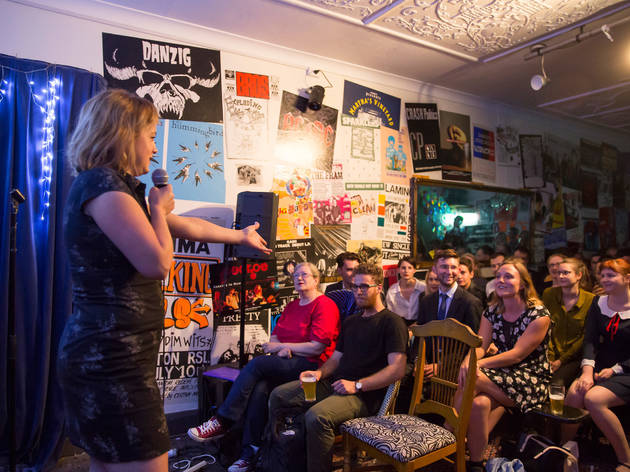 Mug & Kettle present a fresh take on their popular weekly open mic night, now with new hosts and a new venue in Glebe
Having built up the biggest open mic night in Sydney, Mug and Kettle have now retitled and moved to a new home – next door to their old home – at Beats Eats Drinks (B.E.D.) on Glebe Point Road.
Molotov Comedy will still be a sign-up-on-the-night affair: comedians should turn up from 6.30pm to add their name to the list, with 4 minutes guaranteed stage time and running order drawn from the hat.
Your regular show runners are local comedians Paige Hally and Tom Sanderson, with the odd drop-in emcee.
Mug and Kettle also run Treehouse Comedy at the Forresters, and Eveleigh Comedy at the Eveleigh Hotel.
Looking for impromptu comedy? Here are some other top open mic nights in Sydney.