Zoë Coombs Marr: Bossy Bottom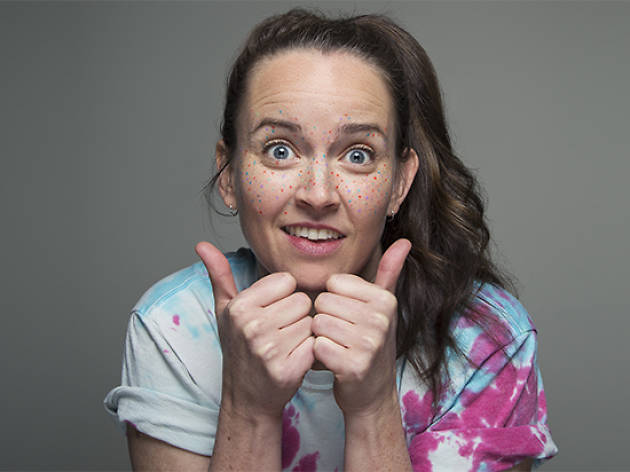 The Barry Award-winning stand-up abandons her male alter ego and returns to her own skin
This is a review of the Melbourne International Comedy Festival season of Bossy Bottom.
Just jokes. That's what Zoë Coombs Marr is promising this year. No theatre stuff, no gimmickry and no characters. Basically none of that silly, distracting meta stuff that won her the Barry Award for best show at the comedy festival back in 2016.
For the last six years, Coombs Marr has been performing as 'Dave', a parody of a shitty, sexist male stand-up act, which peaked with the brilliant Trigger Warning in 2016. After touring that show extensively, Coombs Marr is abandoning Dave to perform a more traditional stand-up set as herself in Bossy Bottom. But her promise of "just jokes" is quickly proven false.
Dave existed in part to deconstruct stand-up comedy, and Coombs Marr now does so in her own guise. At first her set seems fairly conventional – some brilliantly lame jokes about fisting notwithstanding – but it soon becomes clear that she's weaving something more complex, and many of the threads will connect at some point. She still works wonderfully with the mundane – she relishes bad puns and stories about her family and waffle cones – but there are constant challenges to how stand-up comedians relate to their audiences.
Although Dave is nowhere to be seen and a big focus is Coombs Marr's relationship with the audience – who she sees as one single person who forgets what she's told us every night, much like Drew Barrymore in Fifty First Dates – there's a mask still firmly in place. But this burgeoning direct openness is a new side to Coombs Marr, and it'll be interesting to see where she ends up if she continues down this path.