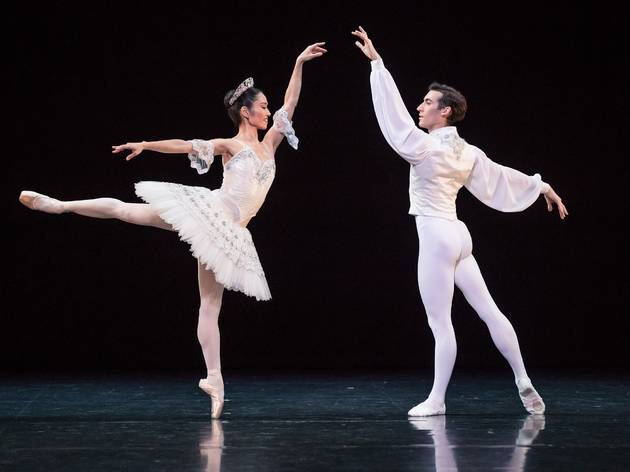 A Balanchine classic meets petite post-classical works in this portmanteau production by the Australian Ballet
Autumn is big for the Australian Ballet: on the one hand, they're performing Stephen Baynes' take on a giant of the classical ballet genre, Swan Lake; on the other hand, they're performing a triple bill of contemporary dance, Vitesse.
Symphony in C hedges its bets: the title work, set to music by Georges Bizet (Carmen) is golden-era classical ballet, courtesy of George Balanchine.
But accompanying Balanchine's work are five short works – 'divertissements' – two of them showcasing classical pas de deux, and three of them contemporary.
The three contemporary divertissements come one apiece from UK wunderkind Christopher Wheeldon and Australian Ballet company members (and Bodytorque alumni) Alice Topp and Richard House.
The full lineup features the following works:
Symphony in C (1947)
Choreographer: George Balanchine
Music: Georges Bizet Symphony No. 1 in C major.
After the Rain (2005)
Choreographer: Christopher Wheeldon
Music: Arvo Pärt Spiegel I'm Spiegel and Tabula Rasa (first movement, 'Ludus')
Grand pas classique (1949)
Choreographer: Victor Gsovsky
Music: Daniel Auber from Le Dieu et La Bayadère
Diana and Acteon (1935)
Choreographer: Agrippina Vaganova
Music: Cesare Pugni
Little Atlas (2016)
Choreographer: Alice Topp
Music: Ludovico Einaudi.
Scent of Love (2016)
Choreographer: Richard House
Music: Michael Nyman 'Love Doesn't End' and 'The Scent of Love'.