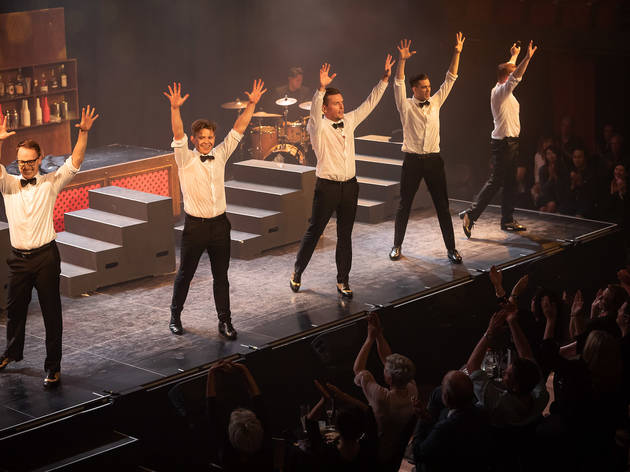 Time Out says
Tap dancing cuties set the Joan Sutherland stage alight this Saturday night
Saturday night's alright for dancing on air like Ginger Rogers and Fred Astaire, so strap your shoes on and get set to let loose with the smart-suited cuties from the Tap Pack.
The boys set the Opera House stage on fire with their smooth moves way back in 2018, before the Great Indoors was a thing. While the all-singing, all-dancing brigade of Thomas J Egan, Jordan Pollard, Sean Mulligan, Tom Struik and Mark Hill won't be able to welcome audiences into their latest showbiz extravaganza, they are performing live.
Taking to the Joan Sutherland Theatre, they'll tap off with one another, maintaining a social distance-approved 1.5 metres at all times without losing any of the pizazz of their spectacular razmataz. Expect gravity-defying feats set to Rat Pack croons fused with pop-tastic tunes. All without disturbing their dickie bows or seemingly raising a sweat.
For OH&S reasons, try to keep one eye on the boys on your screen and the other on your valuable breakables if you're going to embrace your dance along at home inclinations. And while you're waiting for the Tap Pack to take on the magic moves and singing in Saturday's fair chance of rain, you can bone up on the history of the world's snappiest dance form here.
The performance is available to watch anytime.
This article is supported by the Judith Neilson Institute for Journalism and Ideas.
Details