Cult Cinema Tuesdays at the Chauvel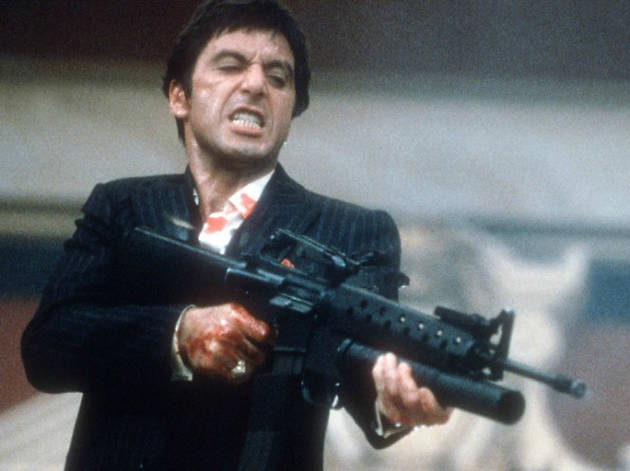 Six crime classics are screening, and beers are just $5
The Chauvel in Paddington is hosting a season of hard-boiled modern crime classics on Tuesday evenings. Tickets are a measly $10, and you can grab a beer for just $5.
In time for the release of Sicario: Day of the Soldado, they are kicking off with Sicario (2015) on June 26 – a dark and violent poem that's as intelligent as it is thrilling, from the director of Arrival and Blade Runner 2049.
Then they're jumping back 30 years with William Friedkin's brutal cult classic To Live and Die in LA (1985) on July 10. Featuring the young Willem Dafoe, it's arguably the ultimate '80s crime action thriller, with coke fiends, over-the-top style, and one of the greatest car chases in movie history.
More car chases are on offer with Nicolas Winding Refn's Drive (2011) on July 24, with its hyper-stylised blend of violence, music, and Ryan Gosling.
Michael Mann's Thief (1981) is an underseen masterpiece – a philosophical thriller filled with modernist cool, screening on August 7.
On August 21, the Coen Brothers' Miller's Crossing (1990) takes us back to the depression era with a gangster tale filled with dialogue so sharp it could cut glass. It's one of their very best films.
Wrapping up the crime season on September 4 will be the 35th anniversary of the immortal Scarface (1983). Director Brian De Palma and star Al Pacino take it to the limit in this ultra-violent and eminently quotable gangster epic.
Rating Breakdown
5 star:

1

4 star:

0

3 star:

0

2 star:

0

1 star:

0
SCARFACE is towering classic of visual excess in the corruptive nature of the American dream. Great set-pieces by De Palma with stunning colour coding in the cinematography that creates subliminal characterisation and actions of these characters. Operatic with a great score by Moroder. Writer Oliver Stone based the story on Henry the V and the final cocaine fuelled Tony Montana massive shoot-out stands the test of time.
This seminal film is being remade by Antoine Fuqua. Won't stand up to the hardcore R-rated lunacy of what De Palma has achieved!