David Stratton Presents Martin Scorsese's Scariest Films Ever Festival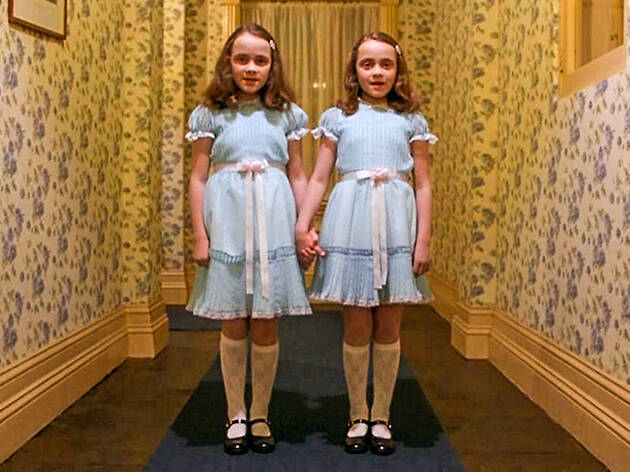 Time Out says
See classic jump scares, slasher scenes and supernatural encounters in this festival dedicated to Scorsese's favourite terrifying films
The Hayden Orpheum loves a theme, and this winter the cinema is doing a retrospective of classic horror films, as selected by veteran US director Martin Scorsese (who interestingly enough has never dabbled in the horror genre himself, unless you count Cape Fear). According to Scorsese, these are the scariest films of all time, so it's the perfect opportunity to show your brave face on date night (or hide behind your movie-watching companion).
It kicks off on June 27 with the horrific hotel experience of The Shining (1980). Stanley Kubrick's endlessly rewatchable adaptation of the Stephen King novel brings the hotel's blood-filled elevators and haunted bathrooms to life as they torment the Torrance family.
The cinema will be hosting a few double features. See Jack Clayton's chilling 1961 ghost story The Innocents before you strap yourself in for Night of the Demon (1957). This superb but rarely seen horror flick by French director Jacques Tourneur has scary puppetry on point as skeptical psychologist John Holden (Dana Andrews) investigates a satanic cult.
You can also see digitally restored copies of Val Lewton's 1940s classics like the erotic horror film Cat People, or one of the first films to attempt to portray a serial killer, The Leopard Man. Be sure not to miss Scorsese's top terrifying flick, The Haunting, which will be screening on August 8 and 11. This 1963 haunted house spook-fest directed by Robert Wise is an adaptation of Shirley Jackson's novel The Haunting of Hill House (1959) which has since been remade into a solid Netflix miniseries.
There's also Hitchcock's immortal Psycho (1960) and William Friedkin's The Exorcist (1973) plus lesser-known films such as Isle of the Dead (1945), The Spiral Staircase (1946) and The Changeling (1980).
There are 14 flicks to catch on Thursdays and Sundays between June 27 and August 25. All films are digitally remastered.
Details