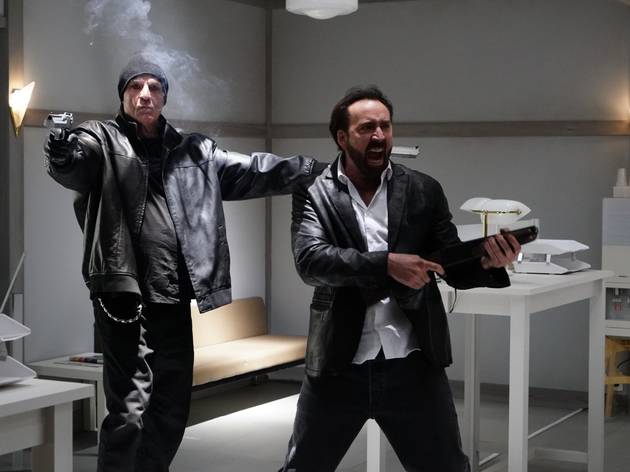 Time Out says
Strange, surreal and subversive movies screen in this fun festival of genre cinema
Let it all hang out as Fantastic Film Festival, the surreal showcase of the world's most out-there movies, returns to Sydney. Like, literally. As if this cavalcade of the wacky and the wonderful wasn't outré enough already, it's also asking if you're up to stripping naked for a special event screening of Shakespearean tragi-comedy Patrick, set in a nudist colony.
Clothing is almost certainly required for the rest of the screenings as Fantastic Film Fest takes over the Randwick Ritz from April 16 to May 1. The line-up fields everything from Nic Cage's latest rampage through a post-apocalyptic future, to Portrait of a Lady on Fire star Noémie Merlant getting the hots for a amusement park merry-go-round. Yes, you read that right.
Cage appears in opening night flick and Sundance hit Prisoners of the Ghostland, from renegade Japanese auteur Sion Sono. Described as an absurd Acid-Western, he's a shotgun-toting outlaw on a rescue mission in fictional city Samurai Town, not unlike a destroyed Tokyo Disney. Expect this one to be more Mandy than Leaving Las Vegas. And as for exactly what's going on with Merlant getting it on with fairground rides, writer-director Zoé Wittock's fable-like Jumbo is the ticket to your answer.
Elsewhere in the fest you can check out documentary filmmaker Noah Hutton's searing debut dramatic feature Lapsis, a dystopia that takes a stab at the punishing aspects of the gig economy, and Room 237 director Rodney Ascher asks if Keanu Reeves wasn't on to something with his uncovering of a simulated slave world in doco A Glitch in the Matrix. Plus who could miss Willem Dafoe going toe-to-toe with experimental filmmaker Abel Ferrara in Siberia, a nightmarishly non-linear voyage into the subconscious as a man sets off into the wilds of Northern Canada and his own troubled mind.
Belgian brothers Lenny and Harpo Guit close out the festival with the unbridled pandemonium of boundary-pushing Mother Schmuckers, as siblings stalk the streets of Brussels trying to find their mum's missing dog before she kicks them out once and for all. Fantastic Fest promises the film crosses lines you didn't even know existed, which you can either take as the biggest red flag going, or as a must-book-now siren. Which pretty much goes for every Fantastic Fest film tbh.
Details