Hayden Orpheum Picture Palace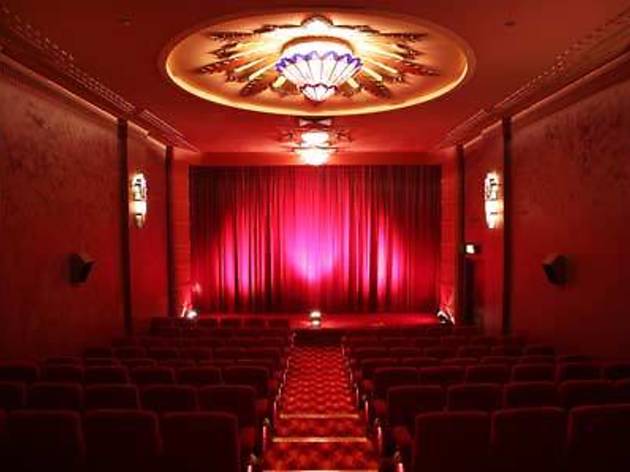 1/7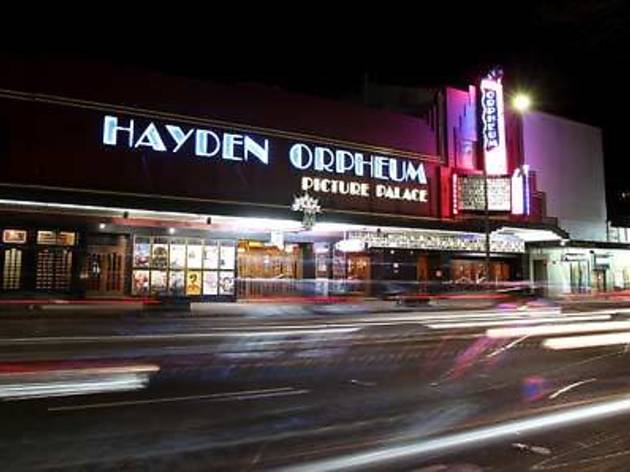 2/7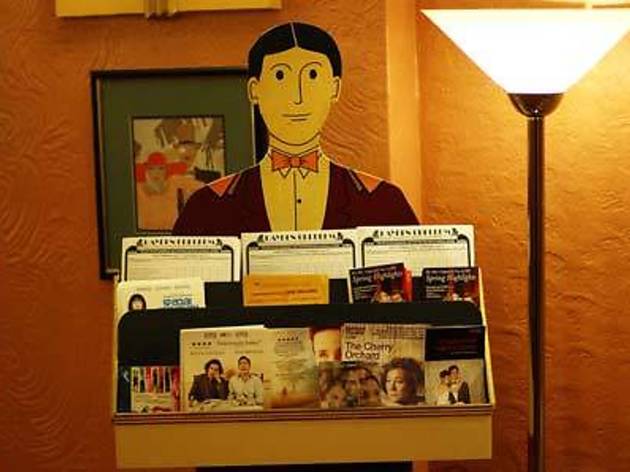 3/7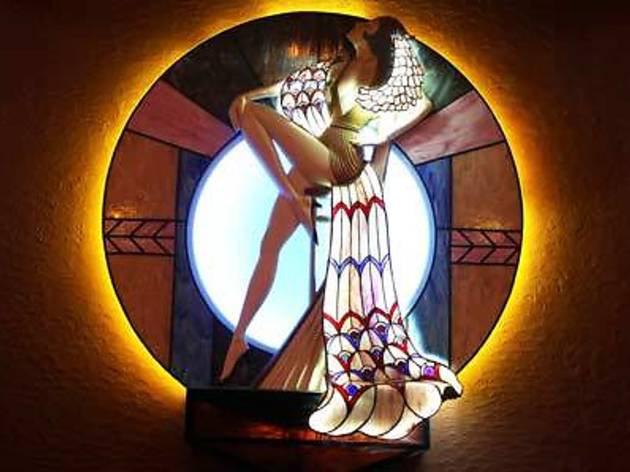 4/7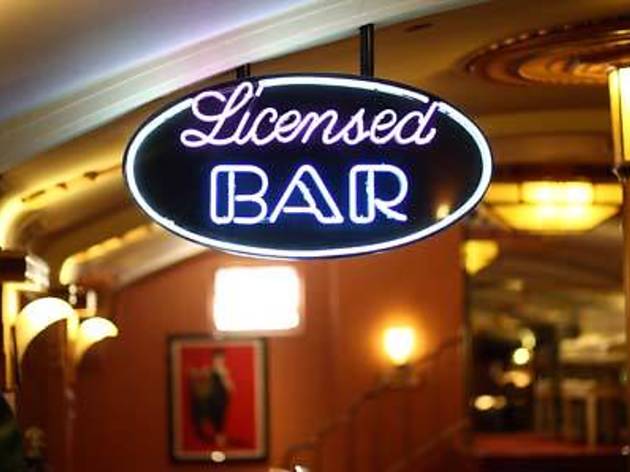 5/7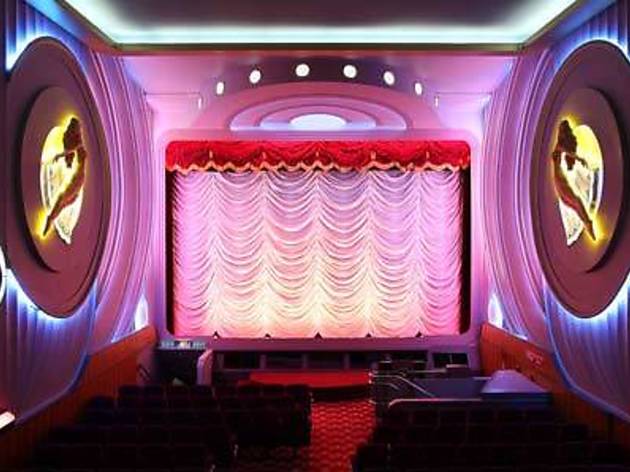 6/7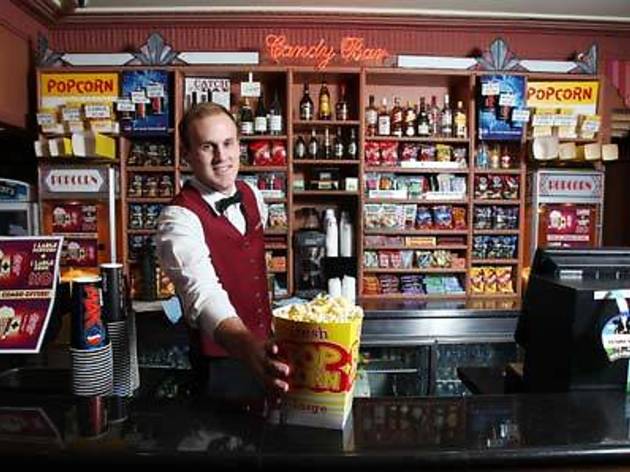 7/7
Time Out says
Without doubt the grandest cinema in Sydney, Cremorne's Art Deco picture palace is a stunning step back in time. Built in 1935 by George Kenworthy, the top theatrical architect of the period, today's version is even glitzier than the original thanks to a $2.5-million restoration some years back by owner and local TV celeb Mike Walsh. Each of the six auditoria has its own colour scheme and decor, but the 744-seat Orpheum is the true star of the show. It even has a genuine Wurlitzer cinema organ, which rises out of a stage pit on weekend evenings complete with flashing lights and a grinning organist. Expect a mix of mainstream US, British and Australian fare, with some art-house, special presentations and the occasional cabaret show.

Details
Now showing
Director Rian Johnson has an oxygen problem. He sometimes leaves too little air in his dialogue-heavy film contraptions for his characters to breathe. (This puts him in excellent company with the Coen brothers and Quentin Tarantino, all of whom ...

Read more

Transforming her voice into a husky boom, Mad Max: Fury Road's Charlize Theron continues to be the best thing in movies about irresponsible men. As Bombshell's subtly aggrieved Megyn Kelly – the Fox News anchor who largely turned the tide on eve...

Read more

A pure adrenaline hit of a movie that takes place mostly in the lethal glare of daylight, Sam Mendes's stunning, sorta-single-take 1917 hits its greatest heights when darkness falls. A single British soldier dusts himself off from a glancing wou...

Read more

Get your cringing over with now: the guy who directed Thor: Ragnarok, New Zealand's gifted Taika Waititi, has made a movie about an adorable Hitler Youth whose imaginary buddy is Adolf himself (Waititi plays Hitler). Honestly, the news is good –...

Read more

You can almost taste the salt on your lips while watching the new psychological horror film from The Witch's Robert Eggers, one that will leave even the sturdiest of sea legs shaking. It's a two-handed chamber piece about a pair of lighthouse ke...

Read more

It's rare for a movie to combine cinematic fireworks and social commentary in quite the thrilling and mischievous way that Korean director Bong Joon-ho manages with Parasite, a slick home-invasion drama that mirrors the masks worn by its charact...

Read more

Greta Gerwig has directed only two films that are solely her own but she's already become a brand. That's in evidence within the first five minutes of Little Women, a huggably self-deprecating take on the Louisa May Alcott classic. Brashly confi...

Read more

Clint Eastwood has long been attracted to everyday heroes burdened by institutional power (you can see it as far back as Dirty Harry). Continuing this libertarian streak, the director's latest honors Richard Jewell, the security guard who cleare...

Read more

A hush comes over a New York City Chinese restaurant during the most magical moment of A Beautiful Day in the Neighborhood. It's a scene that could have come from director Marielle Heller's previous film, Can You Ever Forgive Me?, in which she f...

Read more
What's On
Pick a date
Please select two valid dates
The first date can't be after the second date
No events found for the selected dates
The Room at Hayden Orpheum Picture Palace

In 2003, Tommy Wiseau somehow got $6 million together to make his vanity project: a romantic drama about a banker (Wiseau) whose manipulative fiancee Lisa cheats on him. Inept in every department, from the excruciating acting to the dumb plotting and...

Drama

Friday March 6 2020 - Friday December 4 2020

Spice World Sing-A-Long

The Spice Girls have toyed with our willing Australian hearts long enough. Who-oo-oo do they think they are, announcing a reunion world tour, with rumours circling of Australian dates, before crushing our Millennial dreams by calling it off? But when...
Users say
Rating Breakdown
5 star:

0

4 star:

0

3 star:

0

2 star:

0

1 star:

1
I used to frequent these indie cinemas for films that the multiplex in Event and Hoyts wouldn't screen. I also used to frequent these cinemas for retro screening of by-gone films from by-gone eras!
Now these indie cinemas in movie content are copying the template of Event and Hoyts with the American blockbusters. Unless some director has the brand name of Quentin Tarantino it is impossible to get mid-range budgeted films into the cinema landscape. The mid-range films are being driven out of the Hollywood studio system for the huge blockbuster event films each month opening in cinemas. The mid-range films now can be found on streaming services and no longer in cinemas. The low budget Horror films still prove lucrative in the market place for studios as the studios balance low budget Horror films with their $200 million blockbusters.
Disney controls 60% of the weekly box office with their Marvel franchise, their STAR WARS franchise, their fairy tale live movies along with their hugely popular animation movies. With Disney buying 20th Century Fox they'll get their hands on the X-MEN franchise, James Cameron AVATAR franchise and huge library of movies. Disney also has the monopoly on theme parks and merchandising that all the other studios apart from Universal are struggling. The box office figures this year are extremely good but can only be attributed to the smart business sense of one studio in Disney. Universal comes second with JURASSIC WORLD 2 and their FAST AND FURIOUS trash. Universal is the only other studio to have a theme park.
Studios are quickly understanding the Disney formula and mid-range budget films are avoided in cinemas as patrons choose to watch the Event blockbuster film that audiences have associated with Disney. Plus Disney will be diversifying in streaming services of it's blockbusters and will grow bigger. The two media companies making a difference to the bottom line are Disney and Netflix. For the other studios adapt or die. The one studio at the bottom of the ladder is Paramount. The only sustainable franchise Paramount has is the Mission:Impossible franchise which is getting better and better with each film. Harry Georgatos