Hayden Orpheum Picture Palace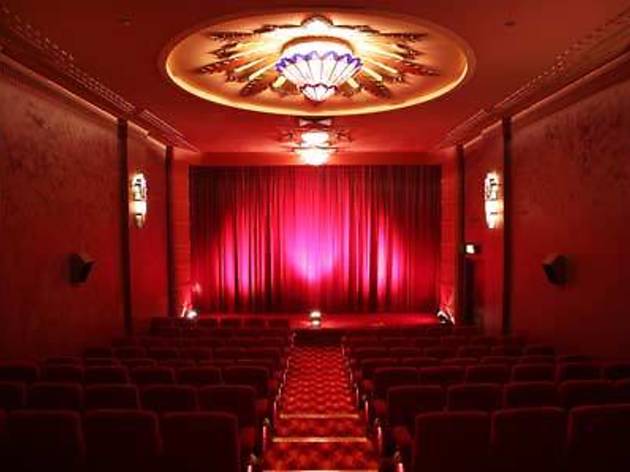 1/7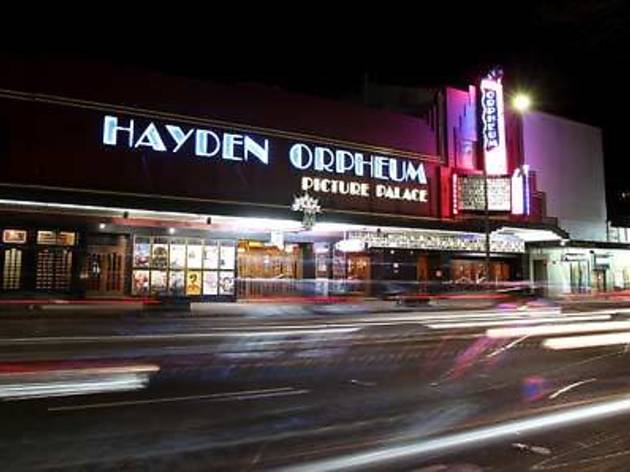 2/7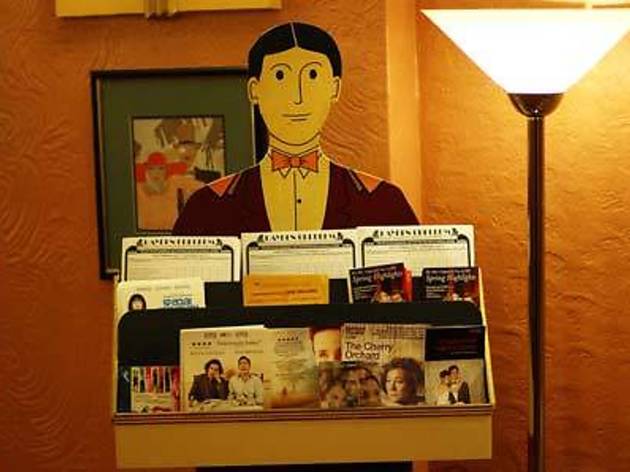 3/7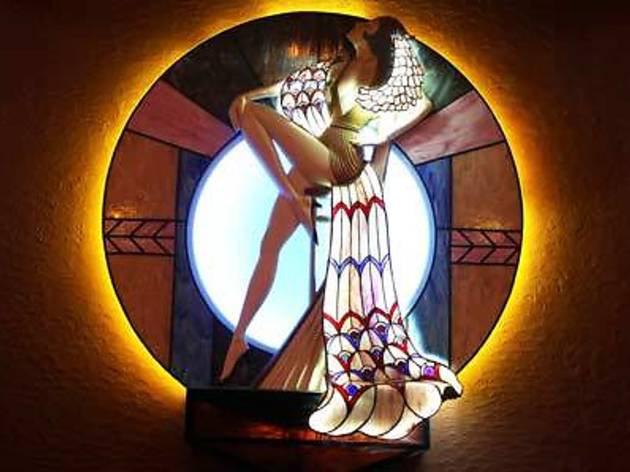 4/7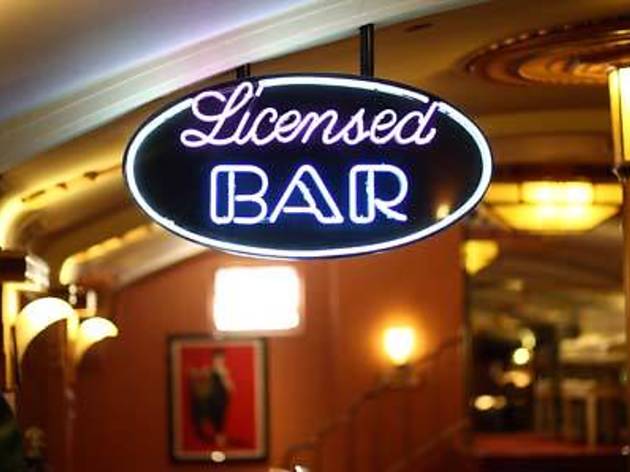 5/7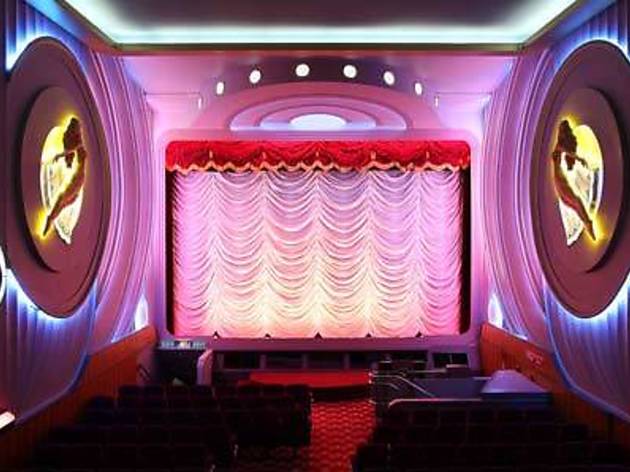 6/7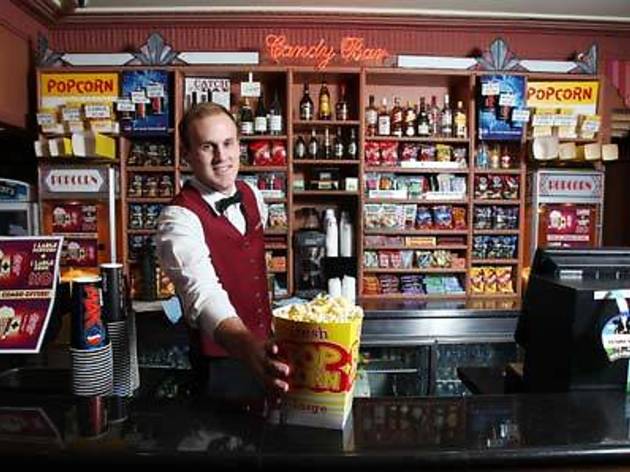 7/7
Without doubt the grandest cinema in Sydney, Cremorne's Art Deco picture palace is a stunning step back in time. Built in 1935 by George Kenworthy, the top theatrical architect of the period, today's version is even glitzier than the original thanks to a $2.5-million restoration some years back by owner and local TV celeb Mike Walsh. Each of the six auditoria has its own colour scheme and decor, but the 744-seat Orpheum is the true star of the show. It even has a genuine Wurlitzer cinema organ, which rises out of a stage pit on weekend evenings complete with flashing lights and a grinning organist. Expect a mix of mainstream US, British and Australian fare, with some art-house, special presentations and the occasional cabaret show.

Venue name:
Hayden Orpheum Picture Palace
Contact:
Address:
380 Military Rd
Cremorne
Sydney
2090

Price:
$5-$20
Not to be excessively literal about that title, but when a movie – even one about Hitler Youth – is as saturated with visual gorgeousness as Never Look Away (the Oscar-nominated cinematography is by The Natural's Caleb Deschanel), you can't look...

Read more

In Late Night, screenwriter and costar Mindy Kaling dares to imagine a world where a top female comedian has been hosting a popular late-night talk show for nearly three decades. It's a gutsy premise that runs counter to the sad longstanding rea...

Read more

Review by Ben Neutze If you're a real estate agent, add an extra two stars. Rachel Ward's gentle film about three late-middle age couples coming together for a weekend of wine, catch-ups and nostalgia is the perfect promotion for the Northern Bea...

Read more

There's a lot that's mind-bendingly corny about director Danny Boyle and writer Richard Curtis's Yesterday, a peppy 'what-if?' musical comedy that imagines a world in which the Beatles never existed. Your ability to spend time in its big-hearted...

Read more
Pick a date
Please select two valid dates
The first date can't be after the second date
No events found for the selected dates
David Stratton Presents Martin Scorsese's Scariest Films Ever Festival

The Hayden Orpheum loves a theme, and this winter the cinema is doing a retrospective of classic horror films, as selected by veteran US director Martin Scorsese (who interestingly enough has never dabbled in the horror genre himself, unless you count...

Special screenings

Thursday August 22 2019 - Sunday August 25 2019

The Room at Hayden Orpheum Picture Palace

In 2003, Tommy Wiseau somehow got $6 million together to make his vanity project: a romantic drama about a banker (Wiseau) whose manipulative fiancee Lisa cheats on him. Inept in every department, from the excruciating acting to the dumb plotting and...

Drama

Friday September 6 2019 - Friday December 4 2020
Rating Breakdown
5 star:

0

4 star:

0

3 star:

0

2 star:

0

1 star:

1
I used to frequent these indie cinemas for films that the multiplex in Event and Hoyts wouldn't screen. I also used to frequent these cinemas for retro screening of by-gone films from by-gone eras!
Now these indie cinemas in movie content are copying the template of Event and Hoyts with the American blockbusters. Unless some director has the brand name of Quentin Tarantino it is impossible to get mid-range budgeted films into the cinema landscape. The mid-range films are being driven out of the Hollywood studio system for the huge blockbuster event films each month opening in cinemas. The mid-range films now can be found on streaming services and no longer in cinemas. The low budget Horror films still prove lucrative in the market place for studios as the studios balance low budget Horror films with their $200 million blockbusters.
Disney controls 60% of the weekly box office with their Marvel franchise, their STAR WARS franchise, their fairy tale live movies along with their hugely popular animation movies. With Disney buying 20th Century Fox they'll get their hands on the X-MEN franchise, James Cameron AVATAR franchise and huge library of movies. Disney also has the monopoly on theme parks and merchandising that all the other studios apart from Universal are struggling. The box office figures this year are extremely good but can only be attributed to the smart business sense of one studio in Disney. Universal comes second with JURASSIC WORLD 2 and their FAST AND FURIOUS trash. Universal is the only other studio to have a theme park.
Studios are quickly understanding the Disney formula and mid-range budget films are avoided in cinemas as patrons choose to watch the Event blockbuster film that audiences have associated with Disney. Plus Disney will be diversifying in streaming services of it's blockbusters and will grow bigger. The two media companies making a difference to the bottom line are Disney and Netflix. For the other studios adapt or die. The one studio at the bottom of the ladder is Paramount. The only sustainable franchise Paramount has is the Mission:Impossible franchise which is getting better and better with each film. Harry Georgatos