Hayden Orpheum Picture Palace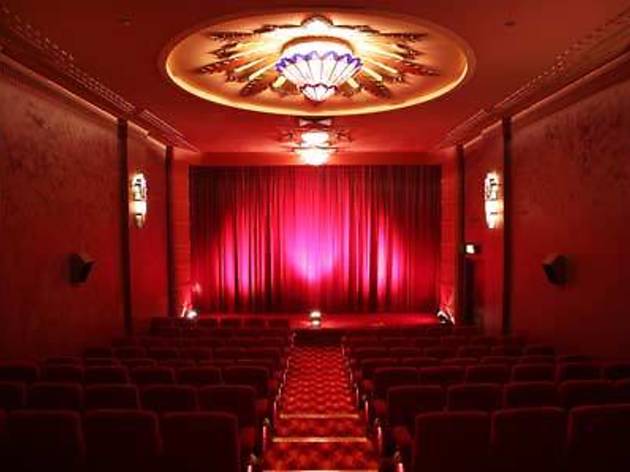 1/7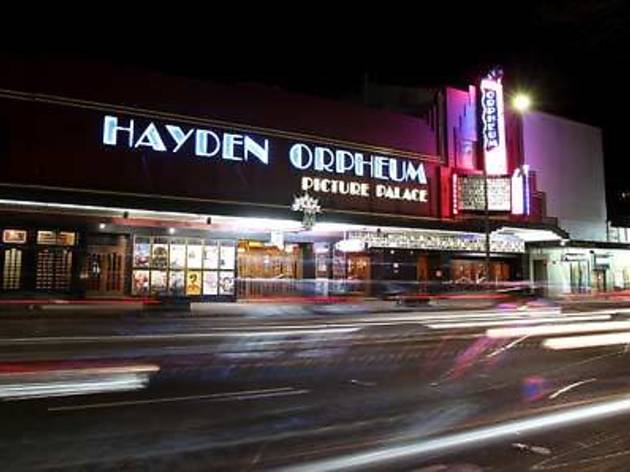 2/7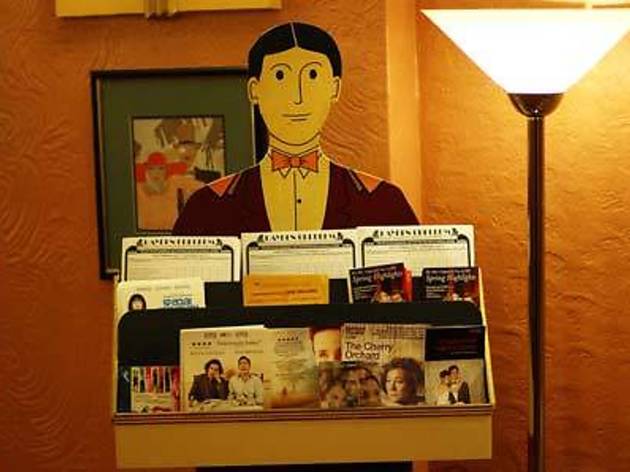 3/7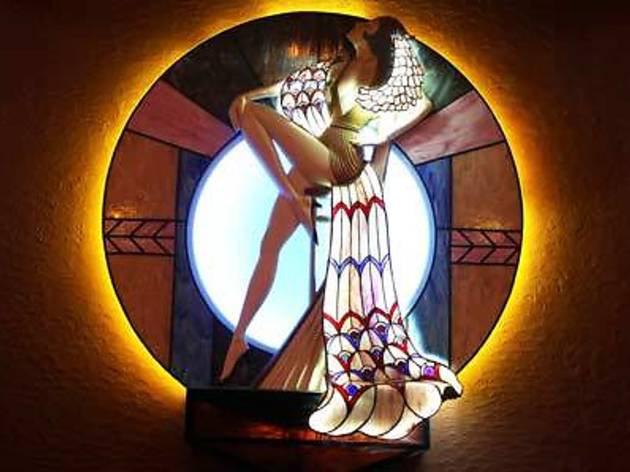 4/7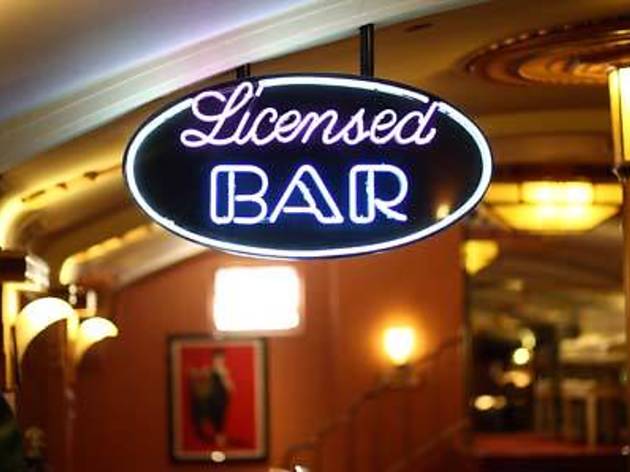 5/7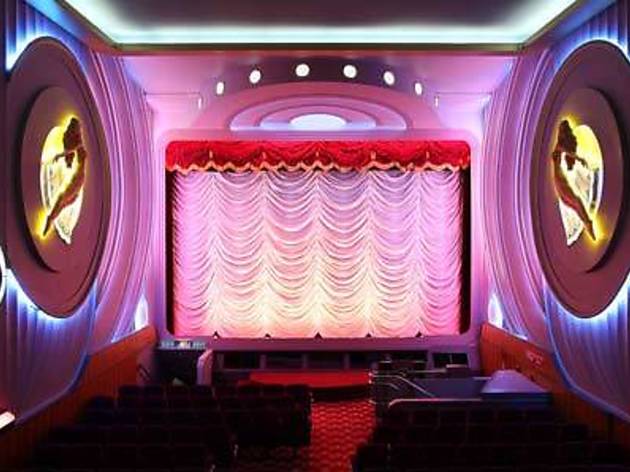 6/7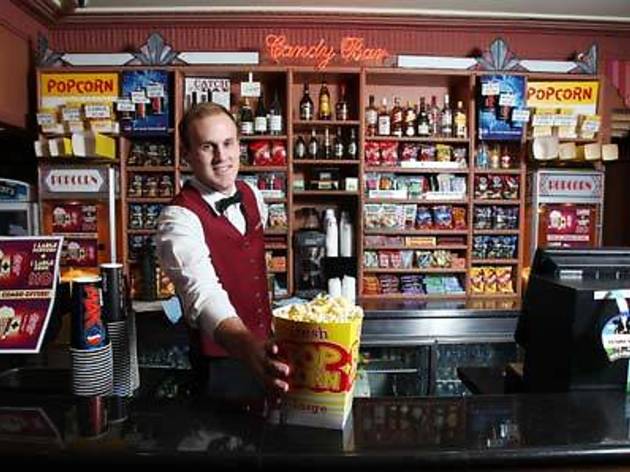 7/7
Time Out says
Without doubt the grandest cinema in Sydney, Cremorne's Art Deco picture palace is a stunning step back in time. Built in 1935 by George Kenworthy, the top theatrical architect of the period, today's version is even glitzier than the original thanks to a $2.5-million restoration some years back by owner and local TV celeb Mike Walsh. Each of the six auditoria has its own colour scheme and decor, but the 744-seat Orpheum is the true star of the show. It even has a genuine Wurlitzer cinema organ, which rises out of a stage pit on weekend evenings complete with flashing lights and a grinning organist. Expect a mix of mainstream US, British and Australian fare, with some art-house, special presentations and the occasional cabaret show.

Details
Now showing
This charming animated family movie about a teenage Polynesian girl fighting to save her Pacific island's future feels like business as usual for Disney in many ways. There's a strong young female lead, catchy show tunes, lush landscapes and talki...

Read more

This strenuous but soapy real-life drama adapted from Peter Quilter's play End of the Rainbow bookends Judy Garland's life in a way that leaves no doubt over who it blames for the star's later-life struggles. Hollywood – embodied in the bullying...

Read more

A gorgeously crafted memoir about a jaded filmmaker past his prime, Pain and Glory could be Pedro Almodóvar's most autobiographical work since Law of Desire. The grand irony is that there's nothing jaded about the filmmaking on display: it's dre...

Read more

It's the laugh that gets you: Joaquin Phoenix's half cackle, half rasp has all the soothing aural balm of a vulture in a blender. It'll be ratting around in your ears long after the old-school "The End" card flashes up on this unrelenting, griml...

Read more

Matt Damon and Christian Bale, both returning to their boyish, likable modes, race cars and squabble like brothers in Ford v Ferrari, a '60s period piece that works best when it stays on track, literally, in the crush of competitive pressure. Te...

Read more
What's On
Pick a date
Please select two valid dates
The first date can't be after the second date
No events found for the selected dates
Lord of the Rings Marathon

Frodo's journey into the bowels of Mordor took some epic bravery. And much like that grueling quest, the mission of marathoning all extended editions of The Lord of the Rings movies in one day might just require a little heorism. From the cinema that...

The Room at Hayden Orpheum Picture Palace

In 2003, Tommy Wiseau somehow got $6 million together to make his vanity project: a romantic drama about a banker (Wiseau) whose manipulative fiancee Lisa cheats on him. Inept in every department, from the excruciating acting to the dumb plotting and...

Drama

Friday December 6 2019 - Friday December 4 2020
Users say
Rating Breakdown
5 star:

0

4 star:

0

3 star:

0

2 star:

0

1 star:

1
I used to frequent these indie cinemas for films that the multiplex in Event and Hoyts wouldn't screen. I also used to frequent these cinemas for retro screening of by-gone films from by-gone eras!
Now these indie cinemas in movie content are copying the template of Event and Hoyts with the American blockbusters. Unless some director has the brand name of Quentin Tarantino it is impossible to get mid-range budgeted films into the cinema landscape. The mid-range films are being driven out of the Hollywood studio system for the huge blockbuster event films each month opening in cinemas. The mid-range films now can be found on streaming services and no longer in cinemas. The low budget Horror films still prove lucrative in the market place for studios as the studios balance low budget Horror films with their $200 million blockbusters.
Disney controls 60% of the weekly box office with their Marvel franchise, their STAR WARS franchise, their fairy tale live movies along with their hugely popular animation movies. With Disney buying 20th Century Fox they'll get their hands on the X-MEN franchise, James Cameron AVATAR franchise and huge library of movies. Disney also has the monopoly on theme parks and merchandising that all the other studios apart from Universal are struggling. The box office figures this year are extremely good but can only be attributed to the smart business sense of one studio in Disney. Universal comes second with JURASSIC WORLD 2 and their FAST AND FURIOUS trash. Universal is the only other studio to have a theme park.
Studios are quickly understanding the Disney formula and mid-range budget films are avoided in cinemas as patrons choose to watch the Event blockbuster film that audiences have associated with Disney. Plus Disney will be diversifying in streaming services of it's blockbusters and will grow bigger. The two media companies making a difference to the bottom line are Disney and Netflix. For the other studios adapt or die. The one studio at the bottom of the ladder is Paramount. The only sustainable franchise Paramount has is the Mission:Impossible franchise which is getting better and better with each film. Harry Georgatos