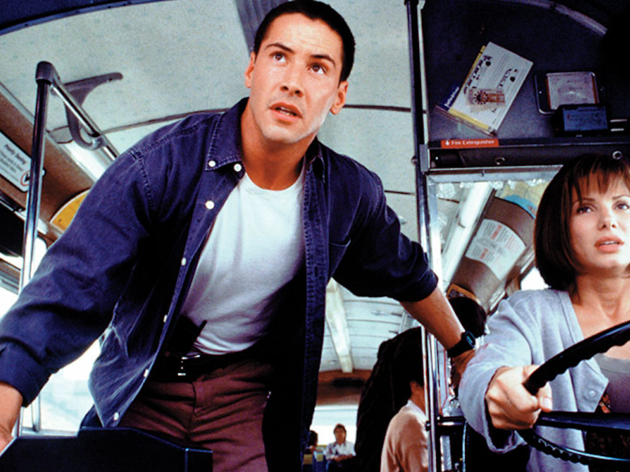 Time Out says
This seven-week mini-festival devoted to the movies of Keanu Reeves is headed to Sydney.
Between 1990 and 1999, the number of babies named "Keanu" skyrocketed in the US. It's no coincidence that these were the crucial ascendant years – beginning with Bill and Ted's Excellent Adventure in '89 and reaching the zenith of A-list Hollywood with the first Matrix movie in '99 – of the man, the mystery, the marvel that is, was and ever shall be Keanu Reeves.
Whether you fell in love with his stoic, brooding portrayal of Jack Traven in Speed, his stoic, brooding portrayal of Neo in the Matrix trilogy, or perhaps his stoic, brooding portrayal of the anti-hero assassin John Wick, there's no denying the stoic, brooding appeal of Reeves in whatever role he inhabits.
Any Sydneysiders who are crazy for Keanu can now immerse themselves in an epic celebration of this modern-day matinee idol courtesy of the Ritz Cinema in Randwick. Every Friday, between November 1 and December 13, some of Reeves' most beloved blockbusters will be getting an airing, including Bill and Ted's Excellent Adventure, My Own Private Idaho, Point Break, Speed, The Matrix, The Lake House and John Wick.
If despotic robot overlords wanted to enslave our bodies by high-jacking our minds, well, a Keanu Reeves film fest would be one surefire way to do it. So plug in, sit back, and surrender to the seven-week Keanu Reeves-a-thon.
Details