Roman: 10 x Polanski films ranked
Read our reviews of the ten films screening in the Polanski retrospective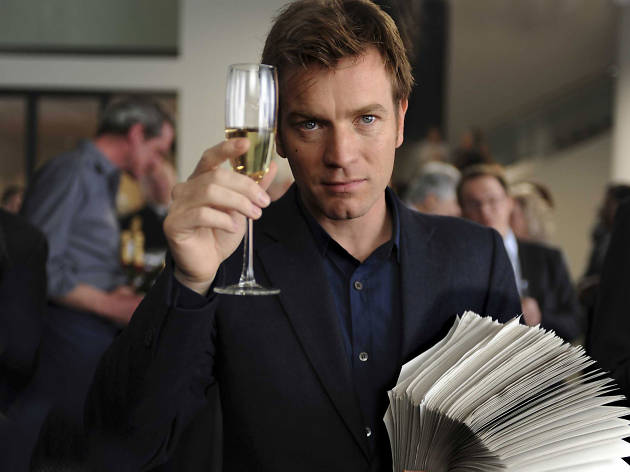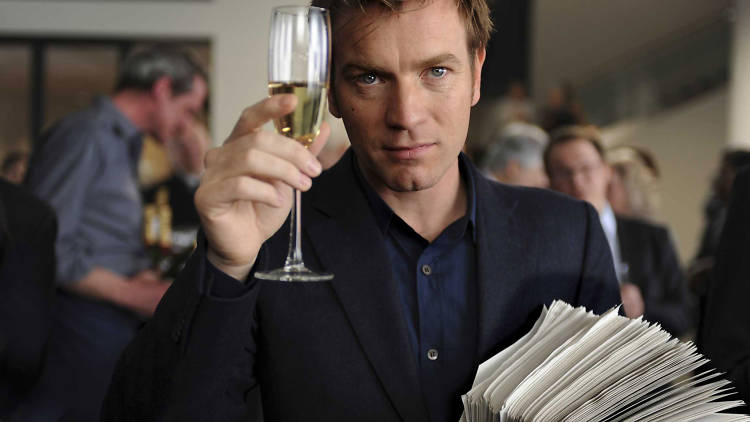 A dark genius of cinema, Roman Polanski has made dramas, comedies and thrillers, all of them pervaded with an ambiguous sense of menace. While the retrospective omits great films including Macbeth, The Pianist and Tess, as well as lesser works, these ten are all worthy of a look. Here are Time Out's reviews, ranked in order of unmissability.
Jake Gittes (Jack Nicholson) is a hard-boiled private eye who gets everything wrong. He snaps tabloid-ready photos of an adulterous love nest that's no such thing. He spies a distressed young woman through a window and mistakes her for a hostage. He finds bifocals in a pond and calls them Exhibit A of marital murder, only the glasses don't belong to the victim and the wife hasn't killed anyone. Yet when he confronts ostensible black widow Evelyn Mulwray (Dunaway) with the spectacular evidence, the cigarette between his teeth lends his voice an authoritative Bogie hiss. In 1974 a director (Polanski), a screenwriter (Towne) and a producer (Evans) could decide to beat a genre senseless and dump it in the wilds of Greek tragedy. 'You see, Mr Gits,' depravity incarnate Noah Cross (Huston) famously explains, 'most people never have to face the fact that, at the right time and the right place, they're capable of anything.'
In this supremely intelligent and convincing adaptation of Ira Levin's Satanist thriller, a woman believes herself impregnated by the Devil (in the guise of her husband). Its main strength comes from Polanski's refusal to simplify matters: ambiguity is constant, in that we are never sure whether Farrow's paranoia about a witches' coven is grounded in reality or a figment of her frustrated imagination. Sexual politics, urban alienation, and a deeply pessimistic view of human interaction permeate the film, directed with a slow, careful build-up of pace and a precise sense of visual composition.
Polanski's first feature is a model of economic, imaginative film-making which, in many ways, he has hardly improved upon since. The story is simplicity itself: a couple destined for a yachting weekend pick up a hitch-hiker, and during the apparently relaxing period of sport and rest, allegiances shift, frustrations bubble up to the surface, and dangerous emotional games are played. Like much of Polanski's later work, it deals with humiliation, sexuality, aggression and absurdity. With just three actors, a boat, and a huge expanse of water, he and script-writer Jerzy Skolimowski milk the situation for all it's worth.
Former British Prime Minister, Adam Lang, has fled his own country to take up residence in a remote, state of the art cabin on the American coast, far from the prying lenses of the paparazzi. The statesman intends to write his memoirs but when his current ghost writer dies in suspicious circumstances, Lang hires another nameless Ghost to restructure his prose.
A stunning portrait of the disintegration, mental and emotional, of a shy young Belgian girl (Deneuve) living in London. When she's left alone by her sister in their Kensington flat, she becomes reclusive and retreats into a terrifying world of fantasies and nightmares which find murderous physical expression when she is visited by a would-be boyfriend (Fraser) and her leering landlord (Wymark). Polanski employs a host of wonderfully integrated visual and aural effects to suggest the inner torment Deneuve suffers: cracks in pavements, hands groping from walls, shadows under doors, rotting skinned rabbits, and - as in Rosemary's Baby - the eerie, ever-present sound of someone practising scales on a piano.
Polanski's thriller boasts several superb set pieces, even if it doesn't quite snap shut on the mind the way Chinatown did. Dr Walker (Harrison Ford) checks into a Paris hotel with his wife (Betty Buckley) to attend a conference. She has collected the wrong suitcase at the airport, their problems escalate, and to watch how Polanski calibrates the build-up of disquiet in a standard hotel suite until the wife disappears is deeply satisfying. Walker is suddenly alone with the unimaginable in alien territory, asking for help. Funny and unsettling.
Like Polanski's debut feature Knife in the Water, this is set partly on a boat, and charts the shifts in power between characters performing complex sexual/emotional manoeuvres. Nigel (Hugh Grant) and Fiona (Kristin Scott-Thomas), a wealthy English couple on a second honeymoon, meet Oscar (Peter Coyote) and Mimi (Emmanuelle Seigner) on a Mediterranean cruise. The wheelchair-bound Oscar is determined to regale Nigel with a lurid tale of his awful love for Mimi, and exploits her charms to ensure that Nigel hears the story to its bitter end. Characteristically, Polanski treats this slightly protracted tale of erotic obsession partly as deeply ironic black comedy.
The tenant (Polanski himself) takes over the lease of a gloomy Parisian apartment from a suicide victim, and soon finds himself at the centre of a real or imagined conspiracy that pushes him into assuming the identity of his predecessor. The twist is that the last tenant was a girl, and our nervous, virginal hero's exploration of his latent bisexuality hits the one new note in an otherwise formulary catalogue of bizarre coincidences, inexplicable appearances, and hints of the supernatural.
9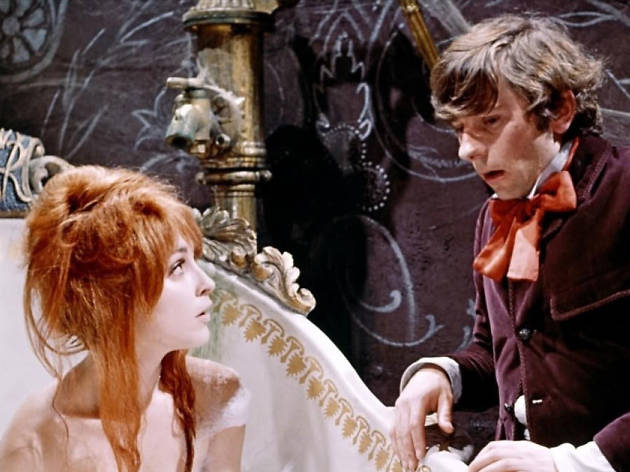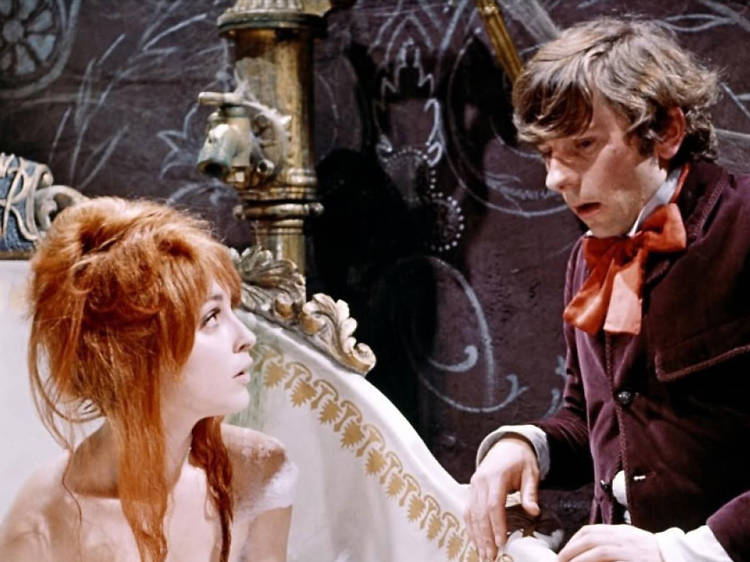 The Fearless Vampire Killers
Vampire hunter Professor Abronsius (Jack MacGowran) and his faithful assistant, Alfred (Roman Polanski), are traveling across Transylvania when they stop to rest at a suspicious-looking inn. That night, they witness the innkeeper's daughter, Sarah (Sharon Tate), being whisked away by Count von Krolock (Ferdy Mayne), an obvious vampire, and pursue him to his nearby castle. They break in, only to be invited to stay by the unfazed count, and plot to rescue Sarah and destroy their murderous host.
Shot through with the same surreal, absurdist wit as Polanski's shorts, this bizarre variation on a classic theme – a couple who have withdrawn from the world (Donald Pleasence and Françoise Dorléac) to live on an isolated island are visited by gangsters on the run (Lionel Stander and Jack MacGowran) – centres around the director's abiding concerns: sexual perversity, insecurity and humiliation, the eruption of nightmarish chaos into a seemingly ordered world, human betrayal, corruptibility and self-destruction. If the subject matter is bleak and bitterly serious, the tone throughout is darkly comic, while the precise imagery effortlessly conveys the tension, the claustrophobia, and the madness of the situation.