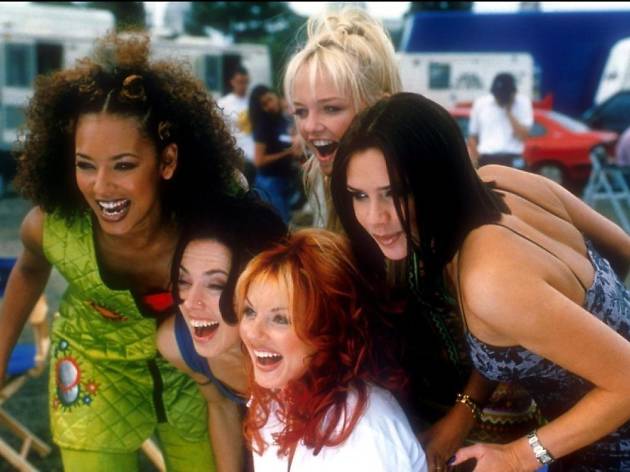 Time Out says
We know you really, really, really wanna sing-a-zig-along to this special screening of the Spice Girls' movie debut
The Spice Girls have toyed with our willing Australian hearts long enough. Who-oo-oo do they think they are, announcing a reunion world tour, with rumours circling of Australian dates, before crushing our Millennial dreams by calling it off?
But when you're feeling sad and low, there is one movie that can take you where you wanna go, spicing up your life with everyone's favourite '90s girl power pop group just as we want to remember them: in their prime. Truly a movie of the moment, packed with cameos and pop culture zeitgeist that's long since gone the way of the Tamagotchi, this blockbusting ode to girl power first hit the silver screen back in 1997, when the Spice Girls were at the height of their chart-topping powers. And boy, has it aged poorly.
Tearing around London in a Union Jack-emblazoned double-decker bus with Meatloaf at the wheel and an overbearing Alan Cumming by their side, this frankly batshit 93-minute music video barely made a lick of sense, but did that matter? No, it did not! Because tenuously tacked-on to its bizarre plot about evil media moguls, the pressures of fame, and using your feminine wiles to avoid speeding tickets were the greatest pop bangers of the age, from 'Wannabe' to 'Spice Up Your Life', and that was more than enough to hold our interests.
Now, courtesy of the Hayden Orpheum, you can bellow along to every one of these Spice Girls masterpieces in perfect sync with the movie, for one night only on April 24, in a similar vein to its wildly popular 20th-anniversary sing-a-long screening three years ago. Expect nostalgia, dressing-up, and a very sore throat the following day.
Details