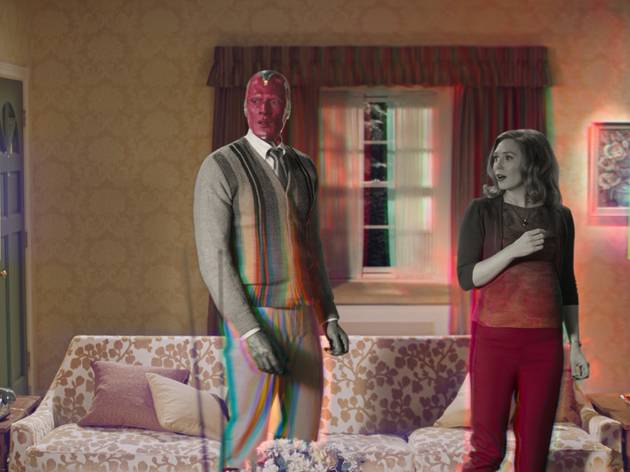 The best new TV shows to stream right now
We're spoiled for choice in this golden era of small screen excellence. Here are our favourite shows to binge this month
From new Marvel superhero fare to a fresh take on the Star Trek universe (via homegrown Australian comic drama no less), there are some outstanding new shows to stream right now for those of us who prefer to get our entertainment without leaving the couch.
Read on to see what we're bingeing, and let us know what your new favourite shows are too.
Best new TV shows to stream
Oscar-winner Steve McQueen (12 Years a Slave) has delivered not one but five new films in the astounding made-for-television series Small Axe on Binge. Each part looks at the trials faced by London's West Indian community, stretching from the '60s through to the '80s and the the earth-shattering consequences of the rise of Margaret Thatcher. First up is Mangrove, a truly gob-smacking account of police brutality aimed at the regulars of the famous Notting Hill eatery of the same name. Black Mirror guest, Malachi Kirby, steals the show as real life British Black Panther and future broadcaster Darcus Howe, while Marvel's Black Panther star Letitia Wright is also great. They're the best films of last year tbh.
The team behind ground-breaking Australian television shows Love My Way and The Secret Life of Us returns with this new ten-part series on Stan. The series centres around Oly (Nathalie Morris) who has a surprise baby while in high school and the complications that ensue for her family and the father's family. Claudia Karvan and Angus Sampson are also on board, so consider us all over it.
Streaming platform Binge lives up to its name by dropping the entire run of sensational Upper East Side moneyed Manhattan-set teen drama series Gossip Girl for your guilty pleasure. Because frankly we need a catch-up marathon before they somewhat hastily drop an all-new sequel show with a brand new cast later this year. Narrated by Frozen vocal star Kristen Bell as an unseen blogger fishing around in everyone's dirty deeds, this was the irrepressible Blake Lively's big breakout hit and it's a more-ish must.
Because we are all apparently filthy animals who can't get enough of the gory details of other folks' extreme misfortune, Netflix in particular has been drip feeding us a near constant bloodbath of serial killer fare since its inception. Behold the latest juicy morsel, Night Stalker, in which we gorge upon murder in the sun-kissed glamour of 1980s LA as two detectives recall their quest for justice.
Star Trek: Lower Decks is a brand new goofball cartoon series joining Patrick Stewart (and his series, Picard) on Amazon Prime. From the Emmy Award-winning brains behind Rick and Morty, the series focuses on the support crew serving on one of Starfleet's least accomplished ships, the U.S.S. Cerritos. The vocal cast includes Tawny Newsome, Jack Quaid and Noël Wells, and "also features special appearances by The Next Generation alumni Jonathan Frakes, Marina Sirtis and John de Lancie as this mischievous Q.
It's safe to say superhero fans were a little taken aback when Aussie star Ruby Rose unexpectedly pulled out of donning the black leather suit as the proud queer vigilante after only one season of hit Binge show Batwoman. But you can't keep a good Dark Knight down. Out actor Javicia Leslie steps into the role, sorta. Unlike the changing roster playing Bruce in the movies, she'll play an all-new character, Ryan Wilder, who finds Kate Kane's suit and takes on the mantle. And queer fans will be happy that Ryan is queer too.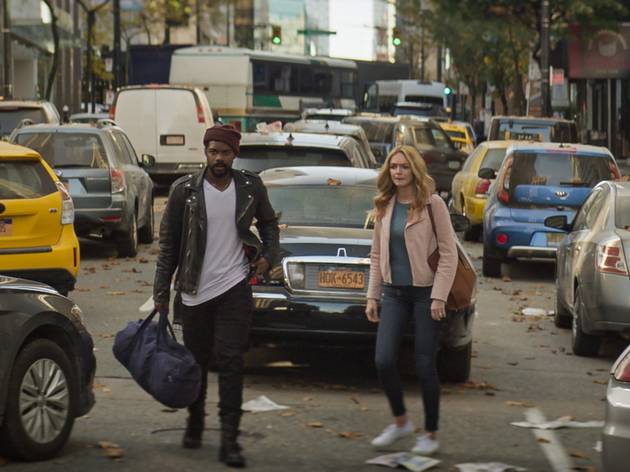 Photograph: Supplied/Netflix
Stephen King is basically the crowned monarch of the horror genre, and as such his books are in insane demand for adaptations, some more successful than others at capturing the bone-chilling creeps that stab deep at the end of his poison pen. Hopefully this latest mini-series tackling one of his biggest and best bricks, The Stand, falls into the sublime pile, even if plague-driven dystopias are a bit on-the-nose right now. It certainly packs an all-star cast with Aussie Odessa Young joining X-Man James Marsden, True Blood's Alexander Skarsgård and the inimitable Whoopi Goldberg.
Fans of the late, great comic fantasy writer Terry Pratchett might get a kick out of this very loosely adapted show revolving around the occasionally hapless cops tasked with policing corrupt city Ankh-Morpork. That includes an adopted dwarf who, towering north of six foot, didn't quite fit in at home, a werewolf, a solid walking, talking stone troll, a non-binary forensics expert and a very, very drunken captain who has to deal with the minor issue of also being dead. Barmy, it's a fast and loose take that mainlines cyber-punk visuals.
Nicolas Cage looking particularly dapper daddy in a black suit and fetching beard, walking us through a potty mouthed tour of where all our most profane insults came from? Where do we sign up? Netflix, as it happens, and honestly we are not f*&$%ng worthy of such gleefully wicked fun as he and his guests reveal all about the evolution of cussing in the English language.
While Marvel's superheroes took an extended (and still going) break from the big screen last year, with Black Widow punted out until May, spandex junkies will be able to get their fix on Disney+ this month. While Avengers: Infinity War featured a very unhappy ending for Elizabeth Olsen's Scarlet Witch and Paul Bettany as her beau Vision, this new show finds them in a very '50s kind of domestic bliss. But all is not as it seems, and we're intrigued to find out exactly what's going on with the lovebirds.