Citadines Connect Sydney Airport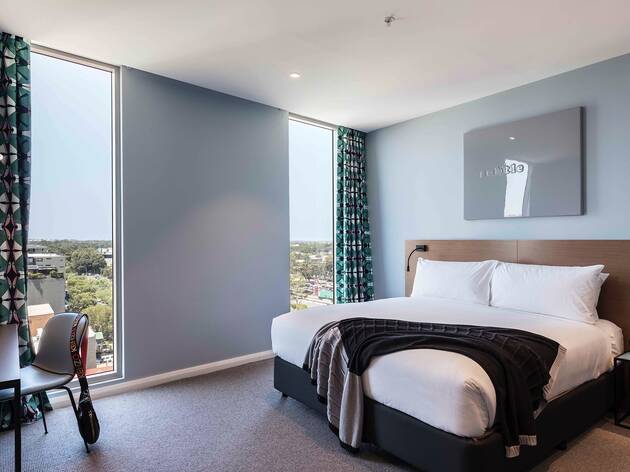 1/9
Photograph: Supplied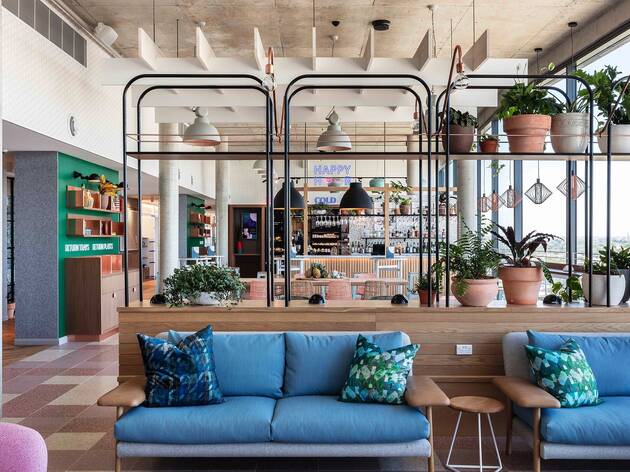 2/9
Photograph: Supplied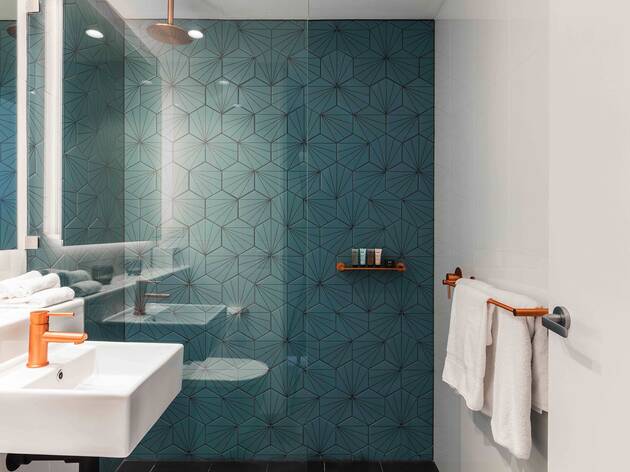 3/9
Photograph: Supplied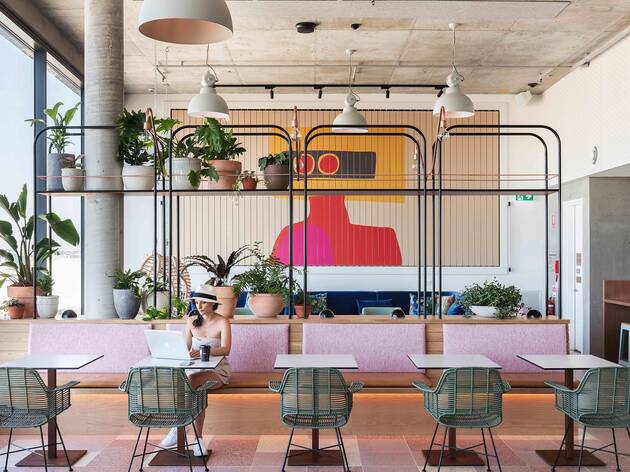 4/9
Photograph: Supplied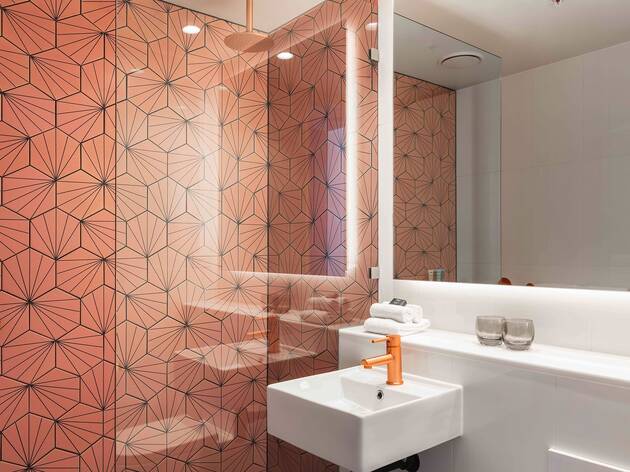 5/9
Photograph: Supplied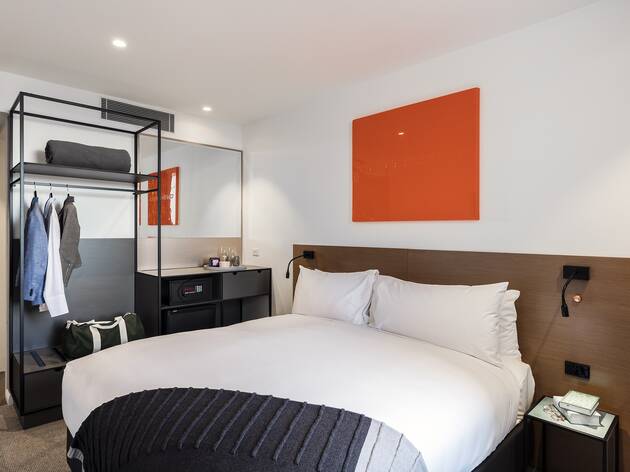 6/9
Photograph: Supplied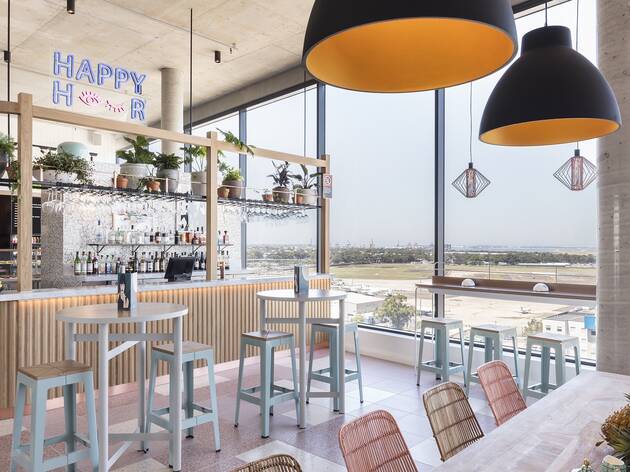 7/9
Photograph: Supplied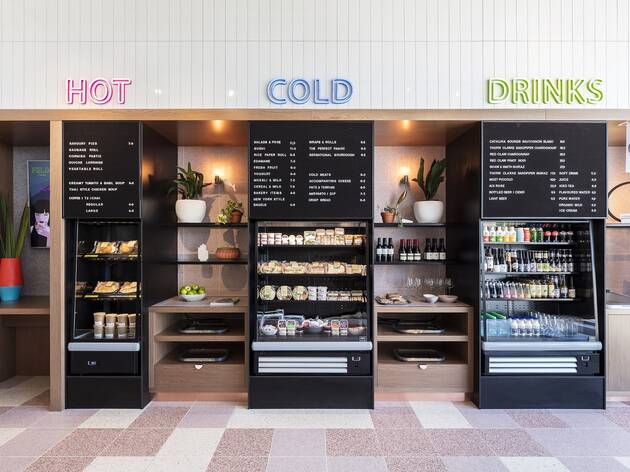 8/9
Photograph: Supplied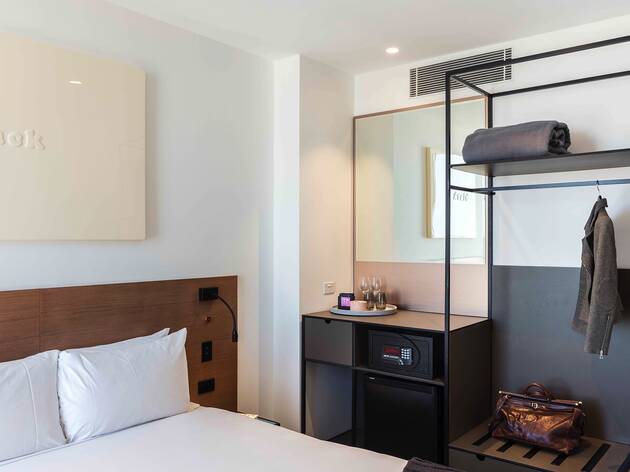 9/9
Photograph: Supplied
Time Out says
Relaxation isn't a word most people associate with airports, but as you watch planes cross the tarmac from the retro-chic eighth floor bar of this hotel, you might start to wonder where all your travel stress comes from. The Citadines Connect Sydney Airport is one of the newest hotels near Sydney's Kingsford Smith International Airport, and it's a brilliant place to stay if you need quick access to the terminals. How quick? You can walk to the check-in desks at the domestic terminals in 15 minutes (although you might want to leave a little bit earlier, as it's surprisingly easy to get lost if you're approaching the airport on foot), and depending on traffic, you can drive to the domestic terminals in two minutes or the international terminal in ten.
The hotel wears its identity as an airport hotel proudly on its sleeve. To check in, you take off in the elevator, up to the penthouse reception. Just around the corner is the bar, with a gorgeous view of the airport, scattered with power sockets and USB charging stations – perfect for catching up on emails over a classic cocktail while you refuel your devices.
There are 150 rooms in four different sizes, which have blackout curtains and are blissfully quiet even when the runway is at its busiest. They're designed with plenty of playful but tasteful retro touches, including copper fittings in the bathrooms and 1950s-inspired prints on the curtains. You couldn't possibly have a hotel for busy travellers without free high-speed WiFi, but having Netflix available on a generous 55-inch screen will definitely help you unwind. And if you really want some preflight "me time", splash out on a stay in a Premier Suite, complete with a plush king bed and free-standing bathtub.
The one feature you won't find is a minibar, but that's because there are plenty of options you can take back to your room from the bar. You can order something from the kitchen (the pizzas and burgers aren't fancy but are sure to satisfy your traveller hunger) or use the 24-hour grab-and-go food shop, with drinks, salads, hot pies and quiches.
If you need another reason to get out of your room, there's a small terrace cinema, screening two movies a night, and a modest but well-equipped gym, decorated with vintage fitness shots of Marilyn Monroe and Jane Fonda.
Time Out tip: Perch yourself on the bar counter that overlooks the runway and pretend you're Don Draper on very important business.
Details