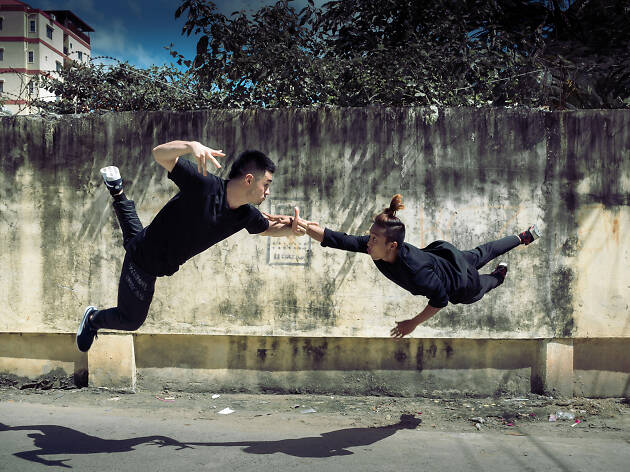 Time Out says
Dancers from Cambodia and Australia explore their different worlds and the raw hip hop culture that unites them
This unusual performance sees dancers Erak Mith from Phnom Penh and Aaron Lim from Darwin compare their experiences of hip hop culture through movement in a 40-minute dance-off style performance.
Channeling the raw energy and improvisation of a b-boy, these two skilled performers will follow the choreography of internationally renowned Sydney hip hop dance artist Nick Power and the sound design of Jack Prest. Together, they'll explore ideas about culture, locality and individual style.
The performance marks the end of four years of dance exchange, competition, performance and travel between between Darwin's D*City Rockers and Cambodia's Tiny Toones. It is best suited to kids with a keen interest in dance over the age of eight.
Details