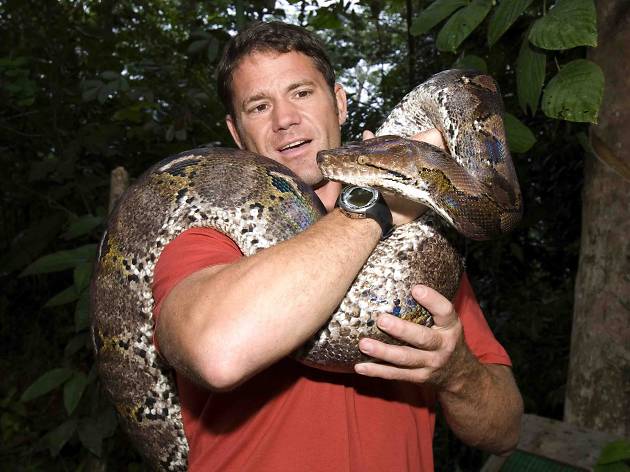 Investigate our country's toughest critters and the man brave enough to meet them
Naturalist, writer and television presenter Steve Backshall will bring his BBC Earth adventure and wildlife series Deadly 60 back to Australian audiences for a live Sydney Opera House performance. Sharing footage from his recent Aussie adventure, Backshall will impress nature lovers with his death defying experiences in the Australian outback and bush for this 75-minute presentation.
This includes being lowered down a helicopter to dangle into a croc's nest and hand-catching the world's most venomous octopus off Sydney Harbour.
Young fans will have the opportunity to participate, ask questions and learn more about their favourite deadly animals. The
Deadly 60
stage shows have been sell-out susccesses in the past, so get in quick for this summer school holidays edition.