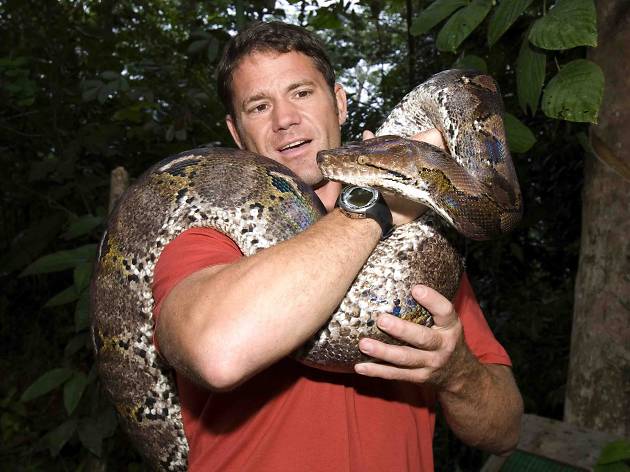 The hit wildlife show is back, and they've brought some of Australia's deadliest animals along for the ride
British naturalist Steve Backshall is coming back to Australia with a brand new show based on his hit BBC Earth series Deadly 60.
This time, he'll be sharing the stage with some of Australia's most lethal animals as he inspires kids to get outdoors and nurture a passion for wildlife and adventure.
The performance is a lively theatrical journey where Backshall shares his experiences filming Deadly 60, from being lowered down a helicopter to dangle into a croc's nest to hand-catching the world's most venomous octopus off Sydney Harbour.
Young fans will have the opportunity to participate, ask questions and learn more about their favourite deadly animals. The last two
Deadly 60
stage shows were a sell-out, and with live animals added to the mix this time, it'd wise to book tickets early.