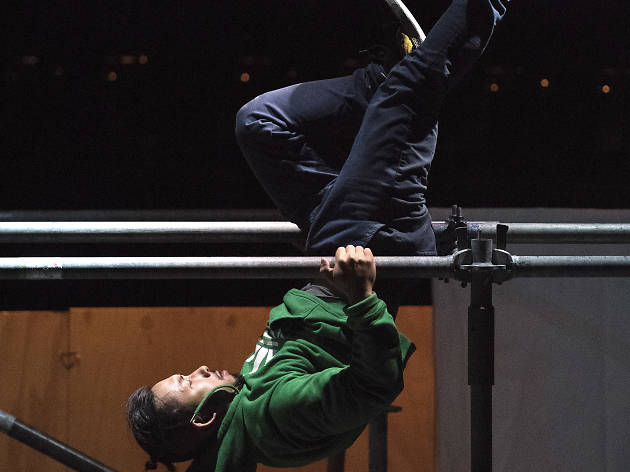 This show presents the spirit of parkour – a story of triumph from the streets of Western Sydney
Six Sydney parkour performers aim to tell stories that are about young first-and-second generation Australians overcoming social isolation and stigma.
The Powerhouse Youth Theatre company has collaborated with the only Western Sydney professsional dance theatre company for young people, Force Majeure, and performers from the Dauntless Movement Crew to showcase a work that talks about personal stories from the streets.
After the performance comes a Q&A session with the artists which will be screened shortly after the show on ABC3.