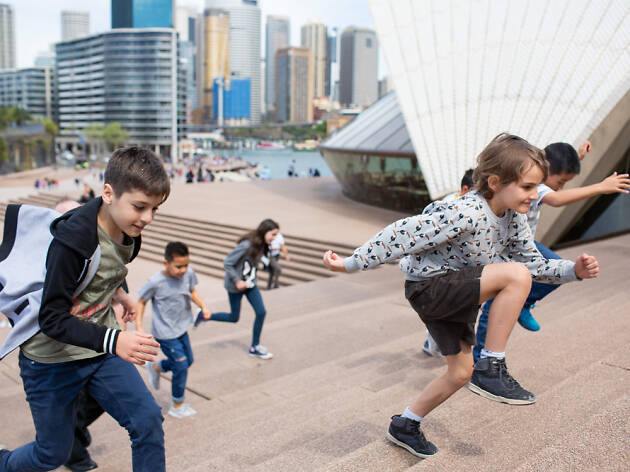 Step behind the curtain and discover the secrets behind our most iconic building
Curious kids are invited to embark on a behind-the-scenes adventure that'll reveal the Opera House's deepest mysteries. Follow expert guides backstage to see how the magic of theatre comes together – participants will be shown secret stage markings, taught fascinating facts and given the chance to connect with their inner star by dressing up in costumes.
Kids and parents alike will leave the one-hour tour with a newfound appreciation for our city's most iconic building, ready to relax the rest of the day away after bounding up and down the Opera House's many stairs.