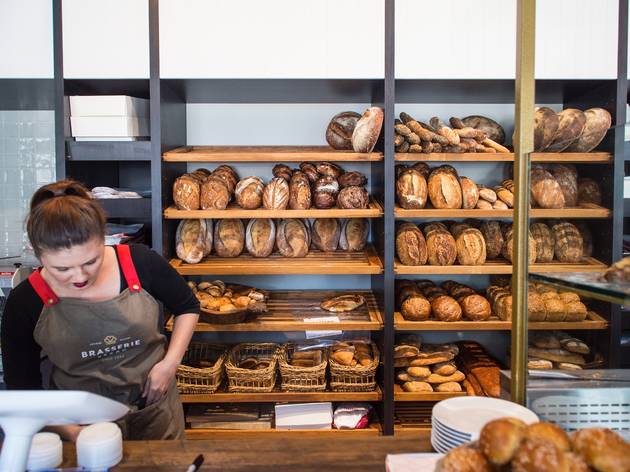 Occupy your kids with some breaducation
Got a mini masterchef on your hands? Award them the apron and head down to Brasserie Bread. The bakery and café has enlisted expert educators to guide kids through free baking classes while you kick back and have a quiet croissant to yourself.
Each little kneader will learn how to make two baked goods they can take home and all ingredients and materials are provided. Participants must be at least 5 years old, and wearing closed toe shoes. And, make sure to book in advance, the classes are frequent, but there's only room for four kids per session. The best part? You don't have to do any of the cleaning.