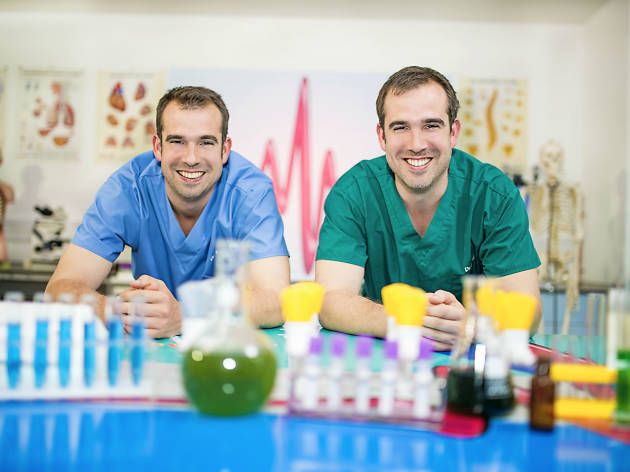 TV's favourite twin doctors are coming down under to get young minds excited about biology with whiz-bang stunts and wacky experiments
On their namesake TV show, identical twin brothers Dr Chris and Dr Xand use their Oxford-honed intellect to teach kids about the human body and medicine with showbiz flair. They take viewers inside emergency departments, follow ambos and conduct experiments, answering questions like "what really happens when you sneeze?", "what should you do when someone breaks their leg?" and "what happens when blood vessels get blocked?".
Now they're bringing their act to the stage in an action-packed show full of fascinating biology facts and lessons about the amazing capabilities on the human body. There'll be medical stunts and mind-bending experiments aplenty, while fans of the show will be delighted as they sit down to share their favourite memories from their five seasons (and counting) on air.