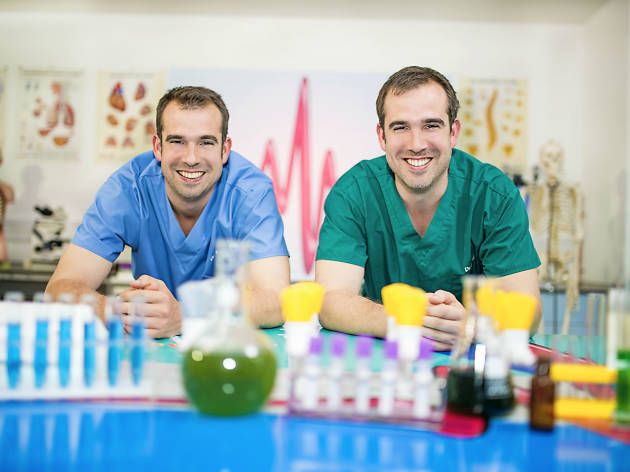 Time Out says
TV's favourite twin doctors are coming Down Under to get young minds excited about biology with whiz-bang stunts and wacky experiments
What exactly happens to the food you eat? How do your eyes work? Why do new challenges and adventures sometimes feel scary? On their namesake TV show, identical twin brothers Dr Chris and Dr Xand use their Oxford-honed intellect to teach kids about the human body and medicine with showbiz flair.
After a smash hit season in London's West End, the doctors bring their latest live show Operation Ouch! to the Sydney Opera House. The wacky doctors will be sharing the best bits from the eight seasons of their popular award-winning television series in a show packed with amazing facts and wild experiments in the name of medical science.
The doctors will be in session for four shows only across two days, on January 7 and 8. The science spectacular is recommended for ages five and up.
Details