Sculpture at Scenic World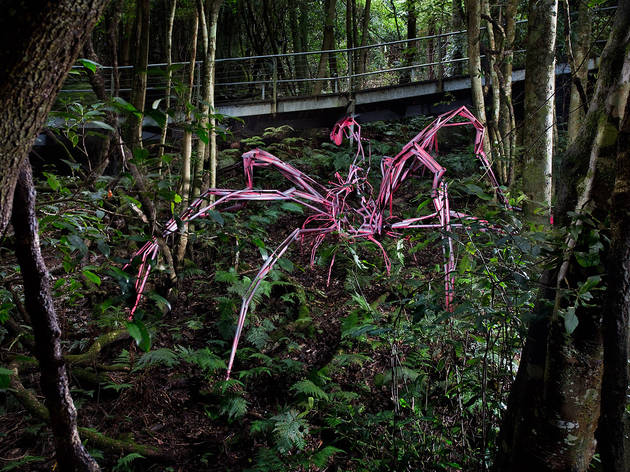 The Blue Mountains rainforest becomes an outdoor gallery from April 13, showcasing more than 35 artworks from local, national and international artists
The Blue Mountains' top attraction, Scenic World, welcomes its annual art exhibition again this autumn, as Sculpture at Scenic World returns.
More than 35 artworks from local, national and international artists will be installed along the 2.4km Scenic Walkway, transforming the rainforest into an extraordinary outdoor gallery.
The exhibits range from interactive installations and subtle artworks that blend seamlessly into the environment to loud masterpieces making bold statements. Travel to the valley floor via the world's steepest passenger train, the Scenic Railway, to access the walkway, and meander along it taking in the artworks and scenery.
The perfect outing for art-loving couples and families alike, Sculpture at Scenic World has something for everyone. Top off your Blue Mountains arts adventure with a visit to Sculpture Otherwise – an exhibition of smaller sculptures held at the Blue Mountains Cultural Centre – or RE:MIX, an exciting outdoor exhibition which takes upcycling to a whole new level.
A number of weekend packages are on offer. Choose from inclusions such as breakfast, Wi-Fi, high tea and more. All Sculpture at Scenic World tickets include unlimited travel on the Scenic Railway, Scenic Cableway and the new Scenic Skyway, as well as admission to Sculpture Otherwise.