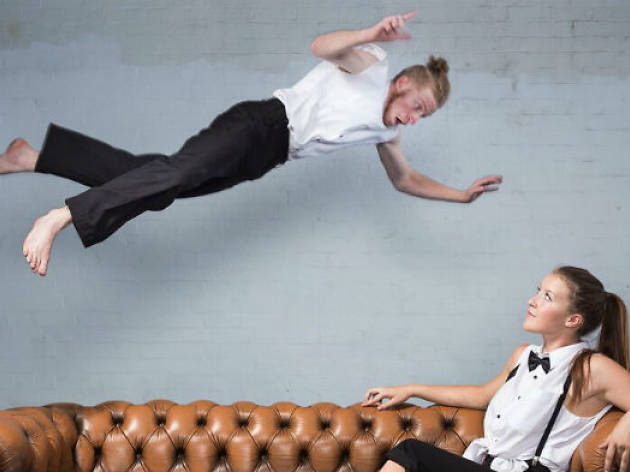 Witness a flippin' good performance of wild acrobatics from the Flying Fruit Fly Circus
The show is the first created as part of the newly-formed partnership between the Opera House and Flying Fruit Fly Circus, where five young-adult performers will perform aerial stunts, acrobatics and hula hoop tricks – in the hope of inspiring a young audience to run away with the circus.
Suitable for ages 12 and up, with their families, this dynamic production is made by young artists for young audiences. Director Darcy Grant, a founding member of the internationally acclaimed Australian troupe Circa, has crafted a show that looks at audacious acts that tell a story of growing up from childhood to adulthood. It's aim is to be exhilarating.
The show follows two sold-out performances of Circus Under My Bed, by the same company. Graduates from the Flying Fruit Fly Circus have gone on to join leading circus and performing arts companies, including Circus Oz, Cirque du Soleil and Circa. So this is the opportunity to see them before they're globe-trotting professionals.