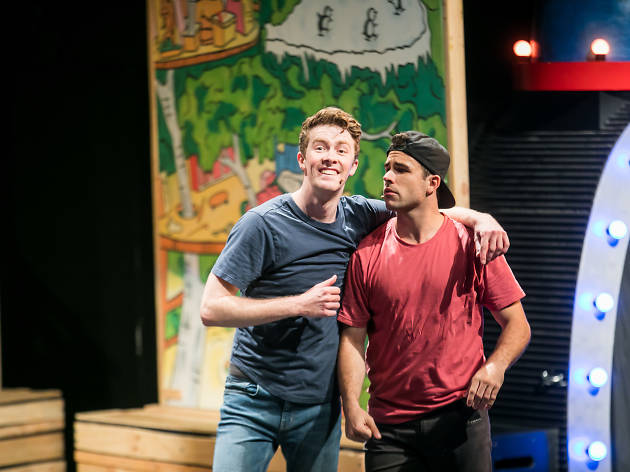 Climb through each room for another exciting tale and performance magic
At this live storytelling event, Andy Griffiths' and Terry Denton's best-selling book, The 91-Storey Treehouse, will come to life with another 13 wacky levels added to the funny structure in the internationally renowned Treehouse children's book series.
Maybe you'll visit the level with the submarine sandwich shop selling life-size subs, or the one with the human pinball machine or the stilly hat level. Whatever direction your adventure takes you, laughs and creativity are sure to aboundfor kids aged six and over and their grown ups at this live, one-hour Sydney Opera House performance.