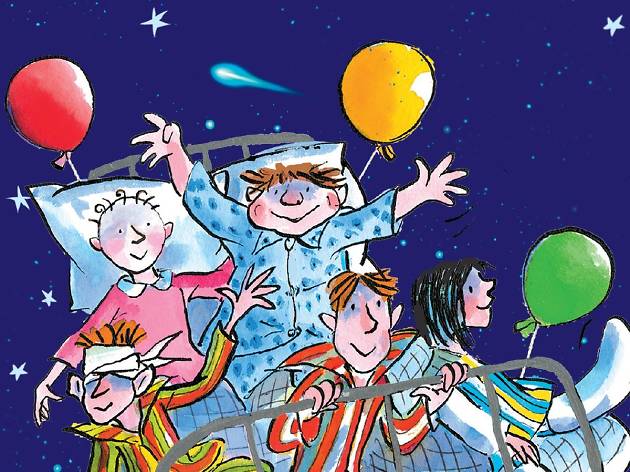 Time Out says
An enchanting children's show from the imagination of David Walliams comes to Sydney
Best-selling children's book The Midnight Gang comes to life on stage with the help of Maryam Master and the team behind The 91-Storey Treehouse.
Twelve-year-old Tom and his friends might be stuck in hospital, but when the clock strikes midnight the fun begins and their imaginations can take them anywhere. The children at St Crook's Hospital are away from their families and at the mercy of the evil Matron, but every night the young patients go on a series of amazing journeys as they turn the stuffy old hospital into the places they've always wanted to go and make dreams come true.
From the mind of David Walliams – the English actor, comedian, and writer best known as one half of television sketch comedy duo Little Britain – The Midnight Gang is a celebration of friendship, love and the power of the imagination.
The Midnight Gang is recommended for ages six and up. The season runs from January 3-21.
Details