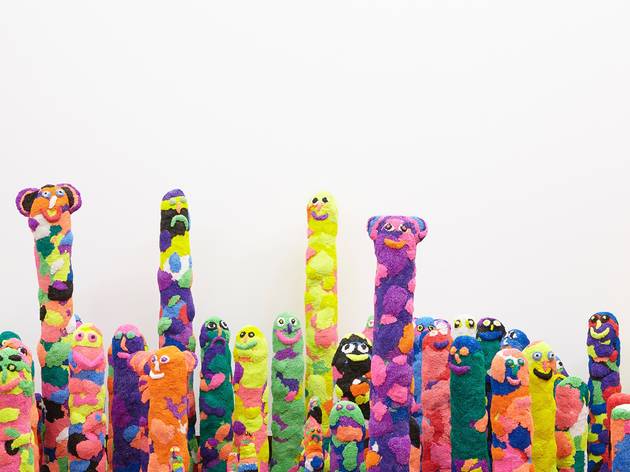 1/7
Photograph: Zan Wimberly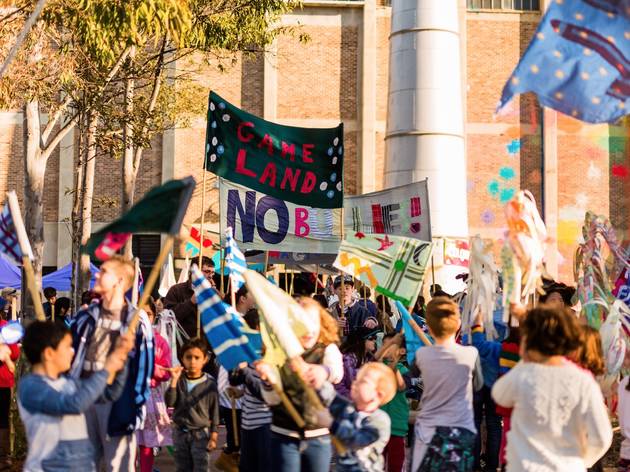 2/7
Photograph: Ben Williams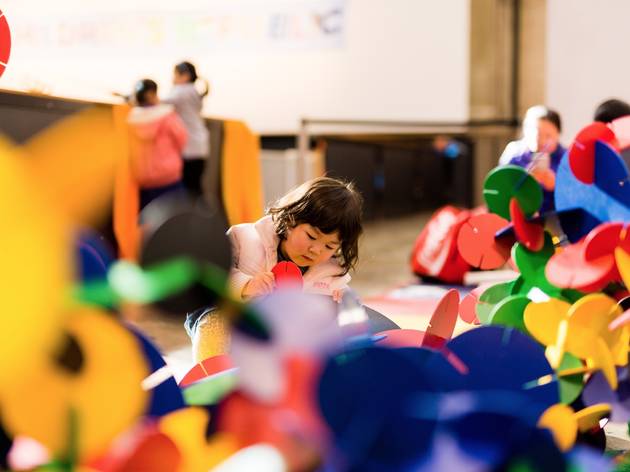 3/7
Photograph: Ben Williams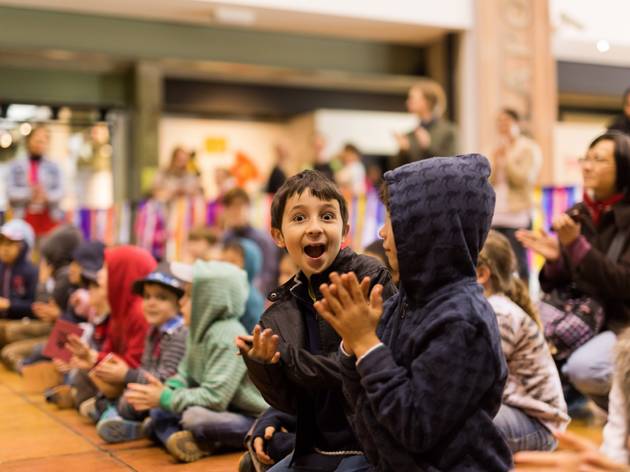 4/7
Photograph: Ben Williams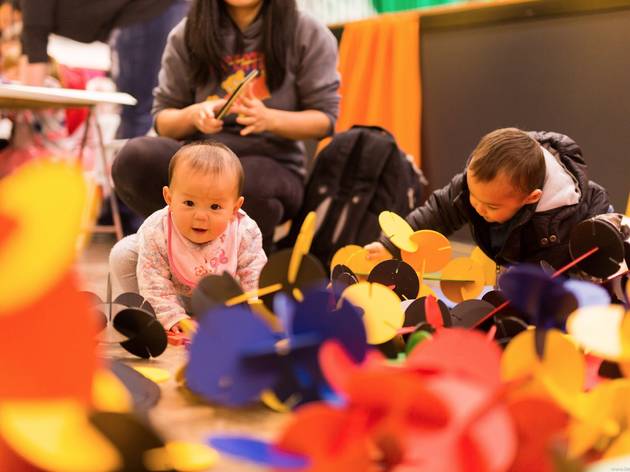 5/7
Photograph: Ben Williams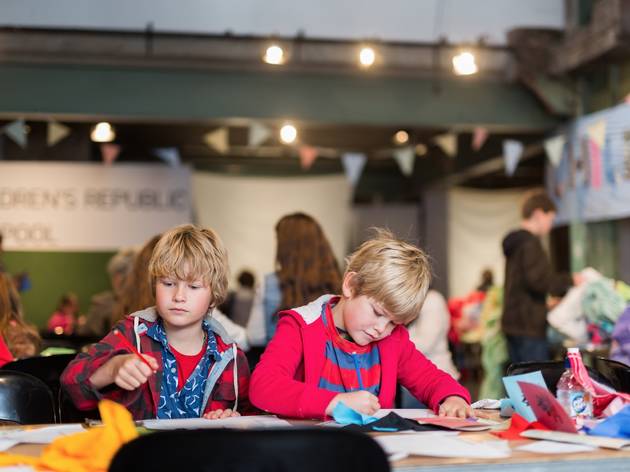 6/7
Photograph: Ben Williams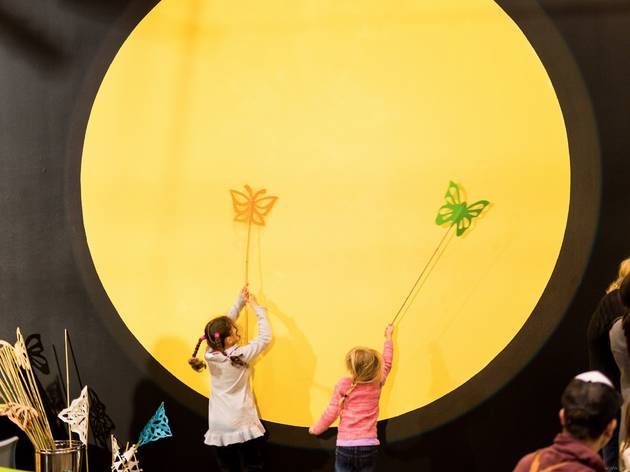 7/7
Photograph: Ben Williams
Casula Powerhouse runs four days of workshops and performances for kids 0-12 years old – and the festival is free!
Sydney's only contemporary arts festival dedicated to children and families is in its sixth year and this year's theme is powerfully political, and most importantly, developed by children. Curator Jacqueline Hornjik tells us the theme 'Are We There Yet? Journeys to Discovery' was brought to the table by Hornjik's team of mini curators (aged 8-12 years old), influenced by the fact that Liverpool city has one of the highest intakes of refugee settlers in Australia.
"Our mini curators are from all over the world," says Hornjik. "A lot of them are first or second generation, but it's something they think about. So the theme gives us an opportunity to talk about journeys through refugees, migration, or it could be the lifespan of a recyclable object, or intergenerational storytelling."
One of the highlights of Way Out West Festival is the chance for children to connect with older people through a project called Present to the Future. Melbourne artist Ben Landau came up with the concept of seniors imparting wisdom on little kids. "Children can come in and ask for advice about anything they want. It could be 'how do I deal with a bully at school?' or 'what study tips can you give me to pass my test?'"
There'll be another storytelling section where seniors get to tell the best stories they have. "As you can imagine, seniors have got a lot of stories to tell. And every kid will get to collaborate with a senior on creating a kite. At the end of the festival we'll have a beautiful kite-flying ceremony."
All the events and performances are free at the festival, which includes 27 different sessions and workshops by 65 artists. Numbers are limited at selected events, so it's advised to register in advance for some sessions. Last year the festival attracted over 10,000 people and this year it is expected to grow to even greater numbers. The main events do not require bookings, including one from artist Rosie Deacon called Ab Fab Collab.
"[Rosie] doesn't create art for kids, but her artwork is so engaging. The colour and vibrancy is what pulls kids in straight away. She'll create an installation piece and then kids will get to create their own little Rosie-inspired art. She makes these beautiful lolly-looking koalas that you literally want to lick."
All of the outdoors activities are easy to access, too. You won't need a ticket for little fingers to get involved with Birds of a Feather Journey Together, a series of craft workshops on the theme of migratory birds, including bird clay making, bird origami and bird life drawing – with someone dressed up in "an elaborate bird outfit."
There's a pop-up play installation from Adelaide artist Sarah Boyd, called Honk! Pop-up Play. Boyd has partnered with Sydney Playground Project and Reverse Garbage to get kids to make a playground using junk. And there's Russ the Story Bus from Sydney Writers Festival for Children.
"It fits in brilliantly with the ethos of the festival. As Liverpool is a lower socio-economic area, we're able to allow kids to swap books and access books in a really fun environment. It's quite encouraging for literature and reading."
They'll be putting the 'art' part into STEAM with science and technology installations, developed with Western Sydney University and the MARCS Institute for Brain, Behaviour & Development – and it involves robots and a simple shell game.
"Western Sydney University want to do a little bit of research on the level of trust people put into robots, and obviously that could mean many things for the future of medicine and ageing. They want to see where our levels are at this point and how we learn to trust robots. Sometimes, the robot might lie to you. So it's about how we can gauge that level of trust when it comes to artificial intelligence."
Over the course of the festival, Casula Powerhouse will be overrun with spaceships thanks to the Journey Maker Station. Kids create an object that will take them on a journey (truck, bus, car, rocket ship) and leave their artworks around the venue. Plus, children can engage in virtual reality with a tour created with the Darug tribe in Virtual Dreaming.
"It utilises the narration of Uncle Stephen Williams, who's a local elder. Kids get to explore the place before white settlement using virtual reality, [witnessing the] everyday activities of the Aboriginal people who lived locally. So it's pretty special. I've seen a lot of virtual reality, and this is really top notch. It feels really real."