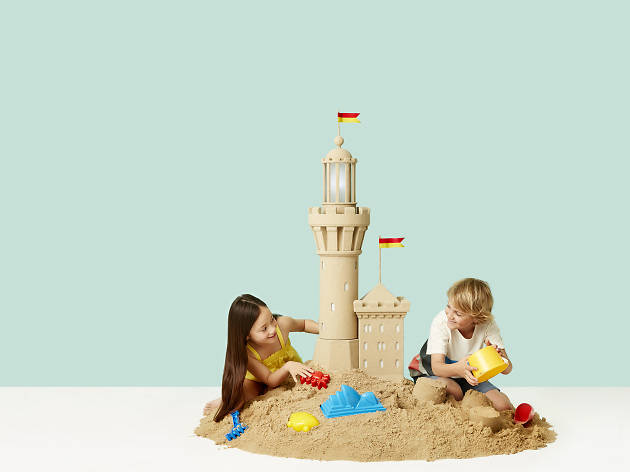 Build your own sandcastle at the Museum of Sydney this summer
When it's too hot to be at the beach, bring the beach indoors. This summer, the Museum of Sydney will have a playful exhibition – filled with sand – that features miniature versions of our city's famous beaches.
Sand in the City is based on our love of the seaside, and in particular the tactile enjoyment of scooping and shaping sand with our fingers and toes. So, you'll be able to play and interact with tiny versions of Manly Beach and Bondi Beach, using ready-made moulds or your own Lego moulds to make sandcastles.
You can create your own harbour waterway or grassy headland using digital technology and an overhead projector. The exhibition will include Lego models of the city's icons (the House, the Bridge) and coastal landmarks like Manly Pier and Bondi Pavilion.
Surrounding the sand pit will be storyboards and interactive displays showing life at the beach for salty-haired Sydneysiders and visitors. Take a seat and watch the complimentary documentary Life on the Edge, a National Geographic Channel production about Australia's coast.