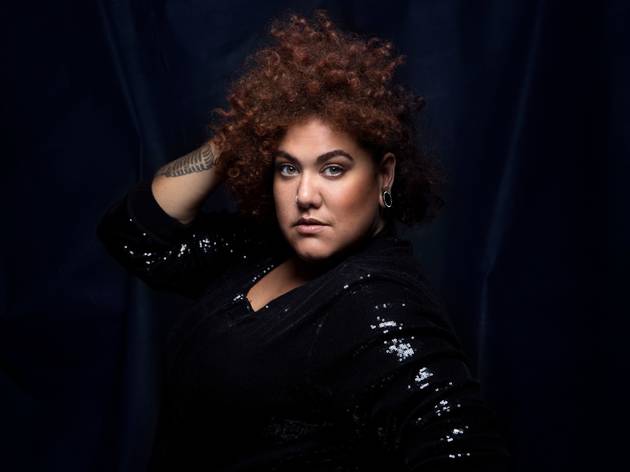 Time Out says
Grab free tickets to see the Australian Idol champ work it in a drive-in gig
Australia Idol -winner Casey Donovan is here to cheer the way towards live music reigniting in Sydney. She'll front a free drive-in concert in a smart-thinking workaround to limits on gathering while we're still locked out of music venues.
Cleared by the council, the drive-in gig is a brilliant solution for eager fans itching to get back to that unbeatable loud and proud experience. Seeing Donovan up on stage, reasonably close and from the personal safety of your own car recreates that stadium buzz you just can't emulate in your living room.
Hosted by Drive-in Entertainment Australia, the concert will take place at the Robyn Webster Sports Centre in Tempe, with plans to expand the concept interstate.
If you're lucky enough to secure one of 600 free tickets, you rock up in your motor to watch Donovan and guests do their thing in real life, not just on your laptop.
The audio's pumped via FM radio into your car's speakers, just like at a movie drive-in. Embracing lockdown innovation, you can also livestream the performance via Zoom while you're at it too. That allows the added bonus of your applause reaching the stage from the safety of your auto-bubble. Donovan and the team actively encourage honking your horns for the stompers and swishing your windscreen wipers for the slow burns.
"I am so excited to get back on stage in front of actual people and not just a camera phone in my bedroom," Donovan says. "With the entertainment industry being the first to close and most likely the last to open, the concept of a drive-up gig is such a great idea. I jumped at the opportunity to come on board. It's new and exciting and possibly the way of the future."
Samwise Holmes, managing director of Drive-In Entertainment Australia, was devastated when gigs dried up overnight. "Rather than let it defeat us, we sought to innovate. Entertainment is what keeps the light on in times like this. We want to keep Australians hopeful and keep entertainers employed while adhering to strict health regulations."
It's a sentiment applauded by Chloe Dallimore, president of entertainment union Equity. "Thousands of creatives, performers, musicians and technicians have been left out of the JobKeeper allowance, and our proud industry is on its knees," she says."Drive-in Entertainment is an innovative way of rethinking audience access to our live entertainment sector. It's a retro concept that will not only thrill audiences but will hopefully help keep the heartbeat of Australian entertainment alive and thriving until we're able to perform in our traditional venues once more."
Want in? Apply for free tickets here.
This article is supported by the Judith Neilson Institute for Journalism and Ideas.
Details