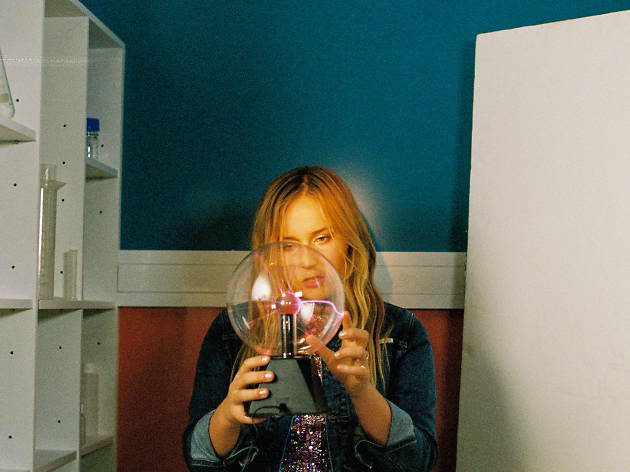 Singer-songwriter and multi-instrumentalist Jack River is performing at Oxford Art Factory
'Ballroom' was aired on Triple J Good Nights in late February, telling the rhythmic story of young love on a crowded dancefloor. Jack River (aka Holly Rankin) has seen considerable success with 2017 singles 'Fools Gold' and 'Fault Line', and she's since sold out shows for the Fault Line Tour in Sydney, Melbourne and Freemantle.
Hailing from the coastal NSW town of Forster, the adaptable young artist doesn't rigorously stick to one genre; indie-rock songs are followed by psychedelic melodies and punctuated with folky acoustics.
Tickets have already sold out for the March show at Oxford Art Factory. Only the earlybirds already holding tickets in their hot little hands will know if 'Ballroom' sparkles in the flesh.