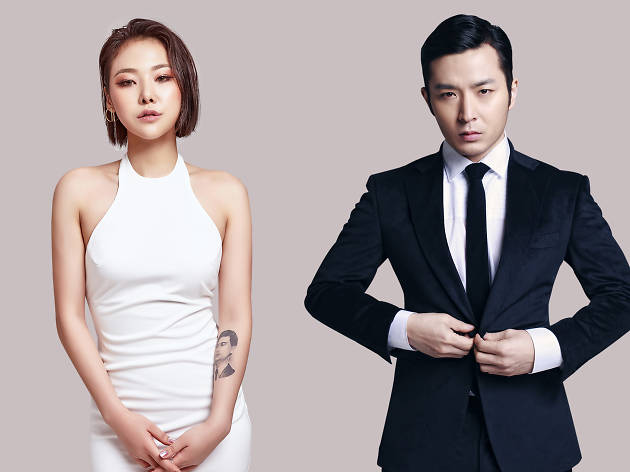 Time Out says
It's time to party Gangnam Style at this mini-fest celebrating South Korea's best pop music
In recent years, K-pop (that's South Korean pop music, if you were wondering) has become almost as popular in the West as it is on its native soil. Now, courtesy of SBS's PopAsia, a live K-pop spectacular is coming to Darling Square, so Aussie fans can get down to their favourite hits, and everyone else can hear what all the fuss is about.
The event will feature well-known Korean pop idols and eye-popping production values. K-pop stars are known for being triple threats – they can all sing, act and dance up a storm – and many K-pop stars go through intensive training before they rise to stardom. So expect some seriously impressive performances that hit all the right notes.
Andy Trieu, who presents PopAsia, will be hosting this exciting international music event, alongside K-pop A-listers Cheetah, a rapper who became known when she won Korean TV talent search Unpretty Rapstar, and Verbal Jint, who is credited as being one of the main trailblazers of Korean hip hop.
There's no getting hungry at this event as there will be 34 different places to pick up some yummy, pan-Asian food. Maybe grab some Japanese pasta from Pasta Wafu or Vietnamese from Hello Auntie? If you have a sweet tooth, you can visit Little Hay Street where you'll find even more worldy treats, such as delicious Hungarian pastries from Kartosh or a single-serve gelato cake from the ever-reliable Messina.
The event is free to enter, but capacity is limited, so make sure you grab your tickets online. Get ready for the greatest K-pop carnival this city has ever seen, on November 16 from 5.30-9pm.
Details