Live and Queer Underground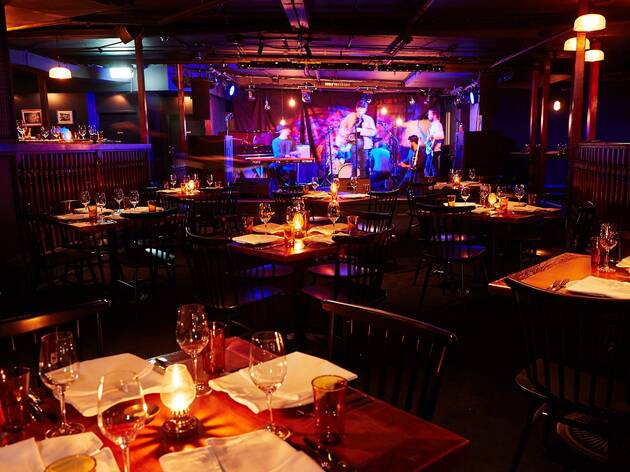 Time Out says
Heaps Gay and Marys are teaming up to throw a live music and burger bonanza under the streets of the CBD
If you're anything like us, you've felt the familiar, restless itch over the last six months of lockdown – the urge to pull on your dancing boots, get out there and boogie until the morning light. Maybe there's a slightly rosy tint to that version of what Sydney's nightlife was like pre-lockdown – dancing 'til dawn might be a stretch – but there's no denying there's been a sore lack of moving and shaking in our city recently.

To bring a bit of colour back to the city, the burger masters at Marys, who in 2019 set up shop in the old stomping grounds of the famed jazz and live music venue, the Basement, are teaming up with Heaps Gay to put on a night of live music, cocktails, art, circus, dance performances and, of course, burgers. While audiences can't mingle due to restrictions, you can still chair dance the night away. Local performers like Huck Hastings, Rosie Rivette, Scrum and Rhys Lightning will be taking the stage, with Nic Kelly and Aaron Manhattan hosting the event.

You can book in for one of two performances over the night, either at 6.30pm (for a 7.30pm start) or at 9.30pm (for a 10pm start). Tickets are $36 each and those dollars will go straight back to the performers and arts workers making the night happen.



Time Out's Love Local campaign is supporting local food, drink and culture businesses in Sydney. Find out how you can help save the places that make our city great.
Details