Domestic violence, racism and ridiculously expensive real estate: the opening weekend of Sydney Film Festival was nothing if not a grab bag of the traumas facing Australian society in the 21st century, as seen through the prism of four movies in particular. Here are potted reviews by the Time Out team – and how you can get to see these movies for yourself.
The Final Quarter
Seeing the last three years of star Sydney Swans player Adam Goodes' career condensed into 75 minutes makes for deeply uncomfortable viewing. It's very hard to feel anything but deep shame for your society and your football code (if you're a fan – which everyone at the world premiere at the State Theatre clearly was) when watching a man hounded out of the career he loves by racist bullying on a national scale. Australia is certainly very fond of our self-narrative of the "fair go", but The Final Quarter swiftly pops any delusions about racism not being deeply ingrained. We're not talking the flagrant "call the police on a black family having a barbecue in the south" racism you see on American news – it's the casualness of our particular brand that stings, a point that is highlighted in interviews from football media interspersed through clips of Goodes playing amidst a sea of booing spectators. As expected, the conservative voices of Alan Jones, Sam Newman, Andrew Bolt and Miranda Devine get a lot of screen time, given their vocal gaslighting of the player and insistence that this campaign of harassment was not racially motivated, but what this documentary makes so very clear is that as a country we sat back and allowed a single person to weather a tsunami of hate for simply asking not to be vilified at work. Ian Darling's film holds a mirror up to Australian sports fans, and the reflection is very hard to look at. Emily Lloyd-Tait
Encore festival screening on Thu Jun 20.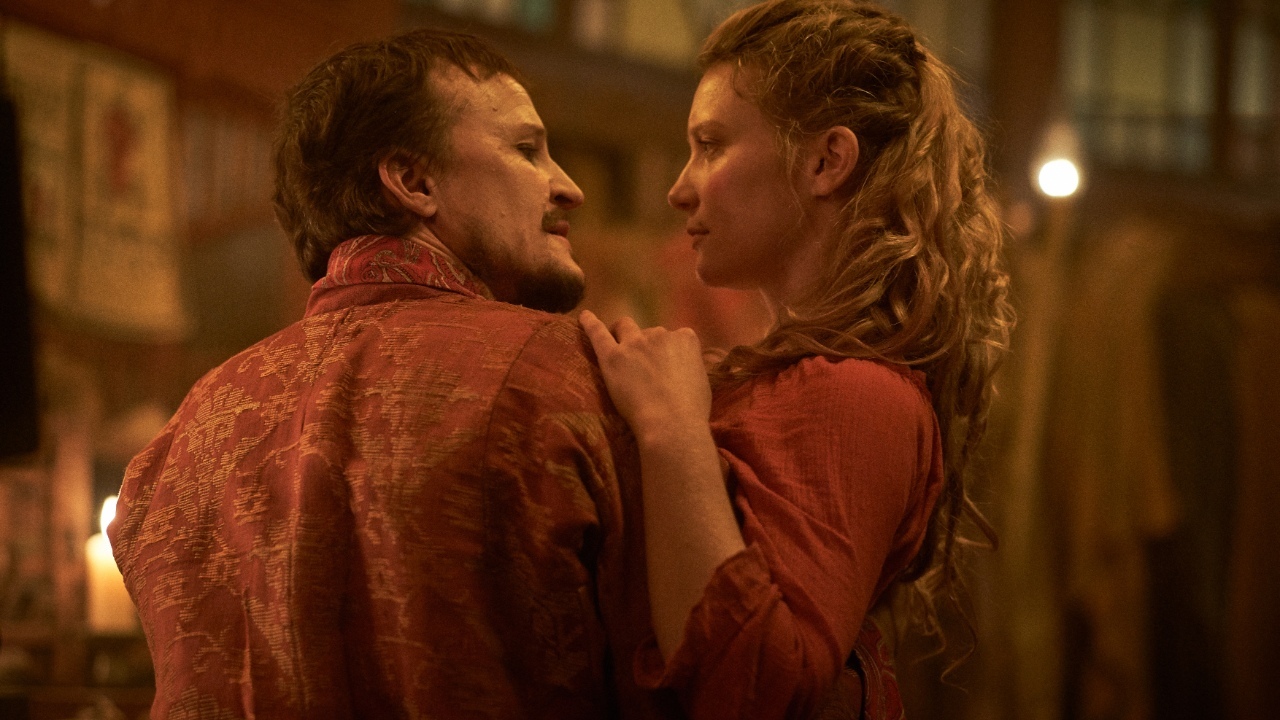 Photograph: Supplied
Judy and Punch
At the State Theatre, writer-director Mirrah Foulkes paid tribute to all the CGI artists who excised the gum trees from her movie, enabling rural Victoria to stand in for a 17th century European village. Judy and Punch offers an origin story for Punch and Judy puppet shows – a grotesque UK tradition in children's entertainment that milks laughs out of domestic violence. The movie is set in a mythical, landlocked town called 'Seaside' where the stoning of women on the suspicion of witchcraft is rife. The crowds flock to attend the marionette shows staged by 'Professor' Punch (a loathsome Damon Herrimon) and his more talented wife Judy (Mia Wasikowska). Punch is a local hero, high on fame and booze; when his weaknesses lead him to commit two unforgivable acts, Judy finds herself allied to the town's outcasts and heretics and on a mission of vengeance. Perched somewhere between The Crucible and a fairy tale – with a good dose of Monty Python thrown in – this darkly funny #MeToo fable deftly deconstructs the ways powerful white men are always pulling the strings. The film is a timely pair of scissors. Nick Dent
Final screening on Thu Jun 13. Judy and Punch opens in Australian cinemas later this year.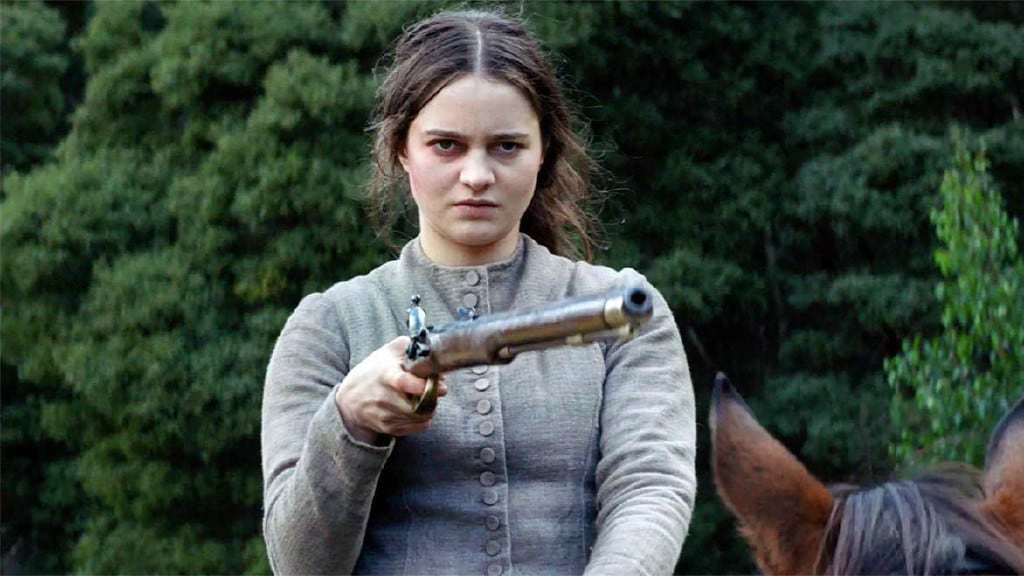 Photograph: Supplied
The Nightingale
File The Nightingale under good films that you will never want to watch again. The divisive factor of the new film by Jennifer 'The Babadook' Kent is undoubtedly the horrific, lengthy depictions of rape, with several Sydney Film Festival audience members bailing. Set in 1825 in Tasmania, the film follows Irish-born convict Clare (Aisling Franciosi), who has served out her sentence but is held in indentured servitude and awaiting her legal release by amoral British officer, Hawkins (Sam Claflin). What this depraved character and his officers do to Clare and her family will leave your every muscle tense and all sense of hope extinguished. Clare subsequently enlists the help of Indigenous tracker, Billy (a remarkable performance by Baykali Ganambarr), and as a wary duo they pursue Hawkins and his men, who are headed north to the settlement that will become Launceston. The retribution Clare and Billy are seeking has complicated repercussions for both of them. The assaults suffered by Clare are not the only depictions of rape in the film: as the officers travel overground, they rape an Indigenous woman, a vicious reminder of the atrocities committed against Indigenous people. In terms of depictions of the savagery of the colonial era in Australia, The Nightingale is up there with The Proposition, Van Diemen's Land and The Chant of Jimmie Blacksmith. Olivia Gee
The Nightingale opens in Australian cinemas on Aug 29.
Photograph: Supplied
Palm Beach
As the end credits rolled at the Sydney Film Festival opening night screening of Palm Beach, among the applause from could be heard the cheers of real estate agents whose home patch is Palm Beach and its surrounding suburbs. Rachel Ward's gentle film about three late-middle age couples coming together for a weekend of wine, catch-ups and nostalgia is the perfect promotion for the Northern Beaches of Sydney, with its lingering shots of crystal clear water and luxuriously appointed homes. Frank (Bryan Brown), a wealthy former music manager who has invited two former members of his most successful band (Sam Neill and Richard E Grant) and their spouses (Heather Mitchell and Jacqueline McKenzie) to celebrate his birthday. Frank and his wife Charlotte (Greta Scacchi) are dealing with a crisis that neither will admit, and the other two couples have their own mid-life, mid-relationship woes. With three men and three women coming back together to reminisce by the sea backed by a soundtrack of retro bangers, there's a touch of Mamma Mia! about the first third of the movie, without the same surety of tone. Ward's attempts to bring playfulness to these early scenes feel a little halfhearted, and it's not until those secrets are exploded that things really heat up and this fine ensemble of actors gets to flex some dramatic muscle. Ben Neutze
Palm Beach opens in Australian cinemas on Jul 25.