A huge down pour didn't dampen spirits at ANZ Stadium on Friday November 2 with 70,000 odd fans filling out the (soon to be demolished) stadium for Taylor Swift's huge Reputation tour. Here are seven memorable moments from the show...
1. Swift sung up a storm in a storm
While there were giant animatronic snakes, lasers and billowing fire cannons, a huge summer storm made the already epic production even more dramatic. Some smudged mascara (she even ripped off her false lashes while singing) and a mop of wet hair didn't stop Swift giving it her all, and if anything nature's own show added to the evening.
2. The show's own staging was pop production at its most epic
There was a grand water fountain, a tilting stage, glowing arm bands, a travelling snake-bone hoisted stage (really), Michael Jackson-inspired costume changes and mini intermission films. The cavalcade of extra bells and whistles added to Swift's performance in every dimension.
3. Taylor's dancers are a force in their own right
Swift wasn't quite blessed with the natural grooves of the pop princesses before her (à la Britney Spears and Christina Aguilera), but flanked by a 20-strong crew of energetic, talented dancers, she held her own.
4. There was a good mix of old and new material
As the tour name says, this show was about her most recent album Reputation, but there were also excellent throwbacks chucked in for good measure. With an ever-growing back catalogue spanning her 15 year career, it's impossible for Swift to please every fan (where was 'Red', 'Mean', 'I Knew You Were Trouble', 'Wildest Dreams'?), but the one-off acoustic rendition of '22' certainly pleased the crowd.
5. Crowd management was disappointing
With a late start, and the heavens opening up moments before the 9pm start time, it was bottleneck at the entrances to the stadium, which were chaotic and mismanaged. A lot of Taylor's fans are young families, and navigating these crowds with young children was stressful, but there were little-to-no staff managing the thoroughfares. Hats off to those parents who persevered, and who also sang along joyously to every word once the show eventually started.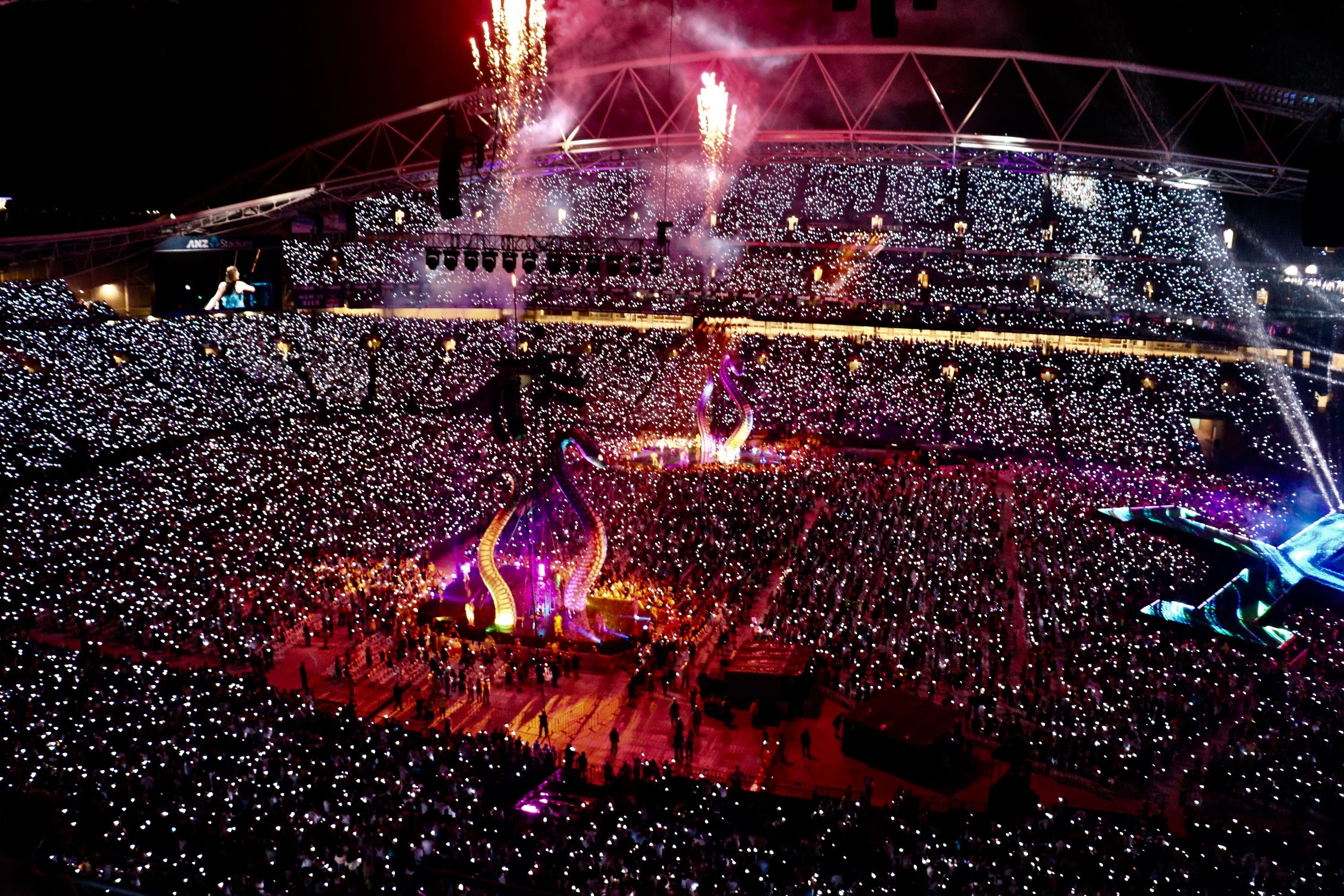 6. Charli XCX and Broods were the perfect support acts
Swift is a tough act to precede, but Charli XCX's infectious and experimental pop warmed up the stadium perfectly. Swift also brought both acts on stage for the infectiously exuberant 'Shake It Off'.
7. This was Swift's third stadium tour of Oz in five years, and she's still got it
Much like her 1989 (which she toured in the same stadium almost three years ago) and Red (Allianz Stadium 2013) tours, at this show Swift proved she's at the top of her game. Even if you weren't a Swift fan, it would have been almost impossible not to have a good time. In every every impassioned and emotion fuelled lyric, Swift showed that she can write a damn good pop song and execute a great performance to match it.
Did you hear? Arctic Monkeys are touring Australia this summer.