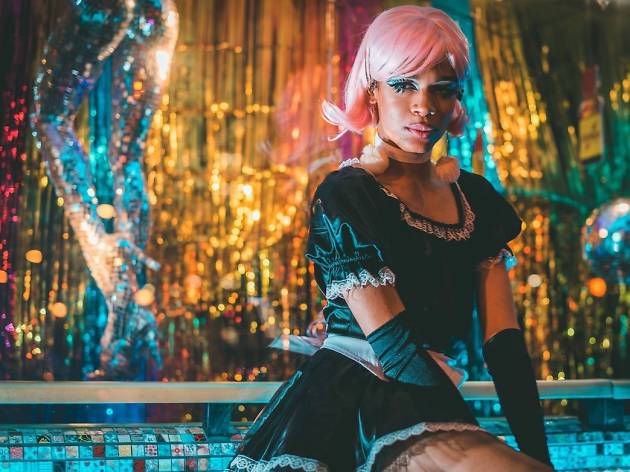 Time Out says
Party like it's pre-lockout Sydney at an inclusive, extravagant party at the Lansdowne
Chippendale's best loved boozer has been granted a special extension to its opening times – meaning you can party till 5am without fear of being locked out, or in, at the Lansdowne.
To celebrate their extended licence, the Lansdowne and party starters Picnic and Terzini are bringing out LA party hosts Gregory Alexander and Loren Granich to create Sydney's first A Club Called Rhonda – an open-minded, inclusive, and extravagant dance party.
Think of Rhonda like an aunty of the golden age of clubbing. The LA-based party is about creating a community of boundary-pushing artists and partygoers, celebrating gender self expression to a banging dance soundtrack.
Gregory Alexander and Loren Granich have taken the sex-positive, genre-defying party to San Francisco, New York, Miami, Toronto, Vancouver, Berlin, London, Mexico City and now Sydney.
A Club Called Rhonda runs from 9pm to 5am. It's the first of many late-night parties at the Lansdowne as they get comfy in their new 5am closing time.
They're also bringing out US Bartender of the Year Yael Vengroff for a special aperitivo as part of the proceedings. The bar director from the Spare Room in LA's Roosevelt Hotel will also be at the Dolphin on Sunday for recovery drinks from 7-9pm.
Tickets are on sale now.
Details