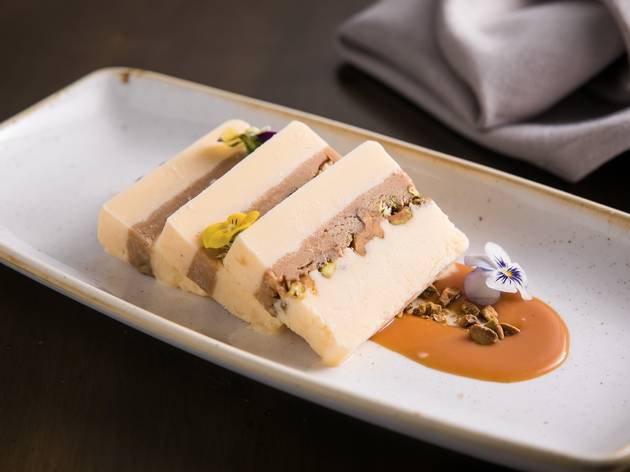 1/16
Photograph: Anna Kucera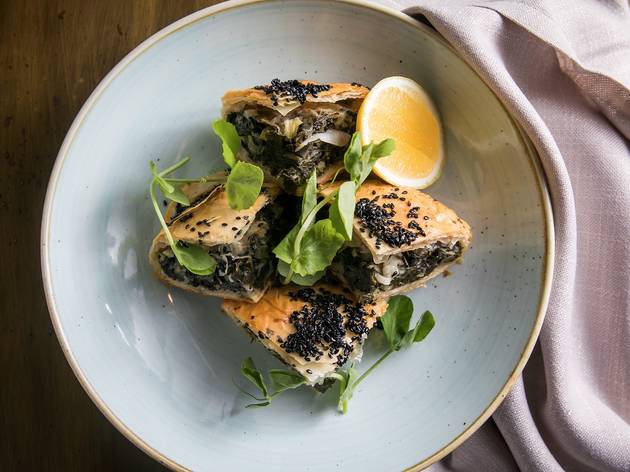 2/16
Photograph: Anna Kucera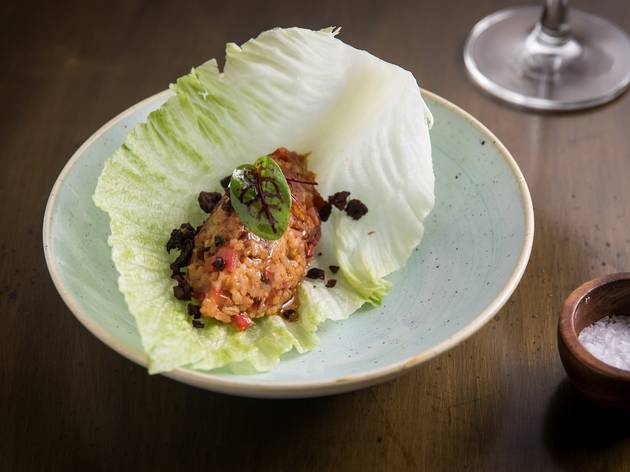 3/16
Photograph: Anna Kucera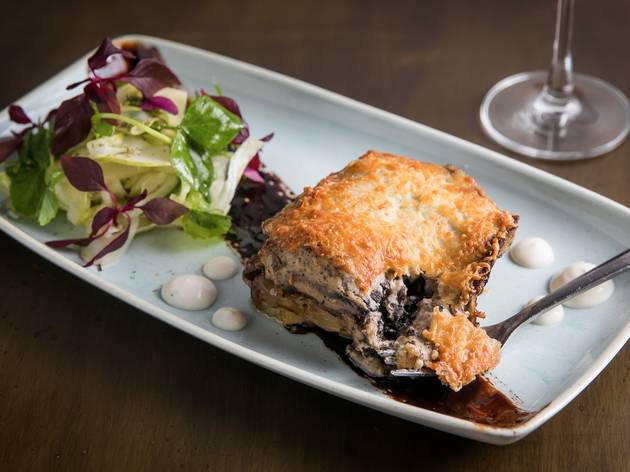 4/16
Photograph: Anna Kucera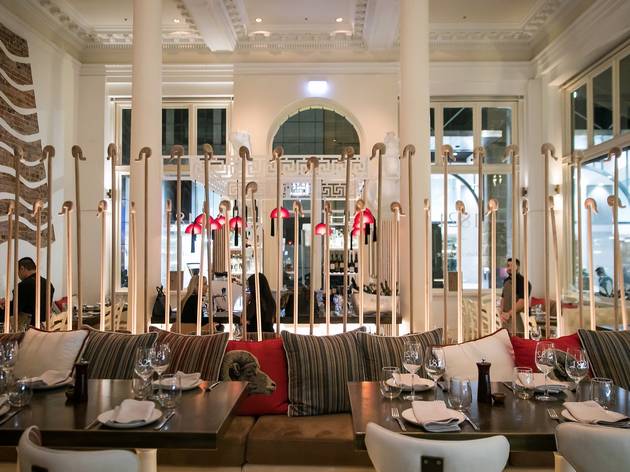 5/16
Photograph: Anna Kucera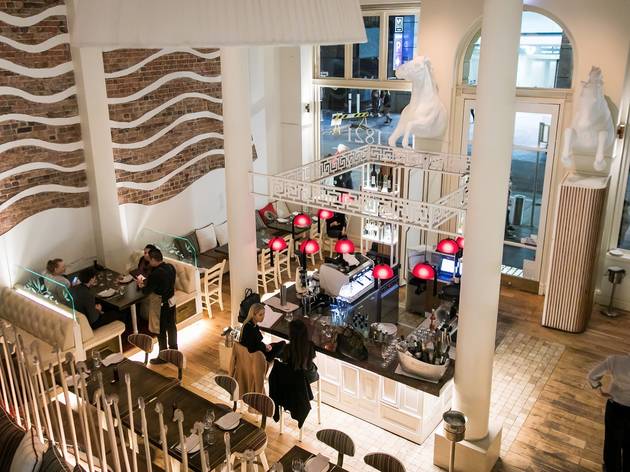 6/16
Photograph: Anna Kucera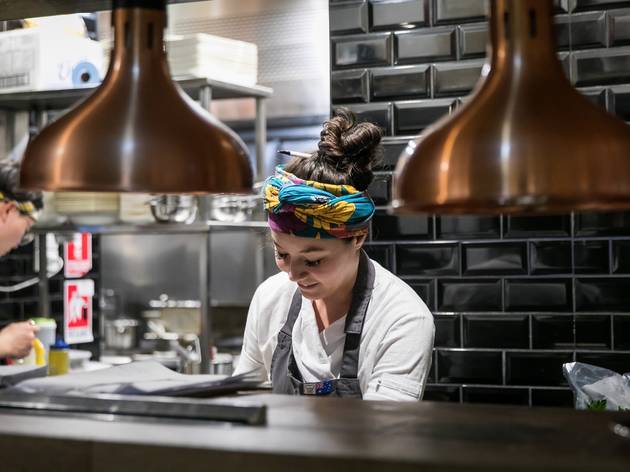 7/16
Photograph: Anna Kucera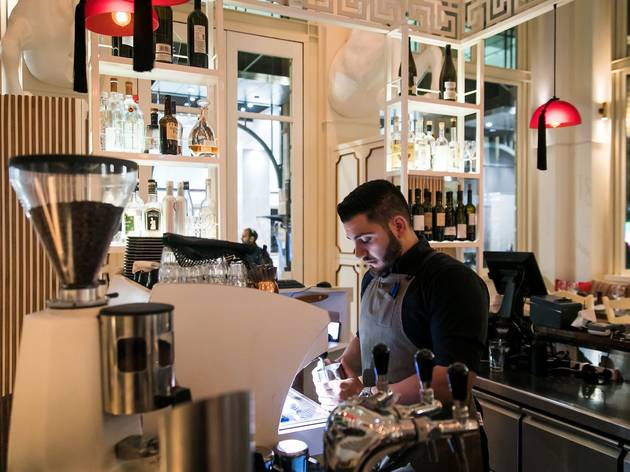 8/16
Photograph: Anna Kucera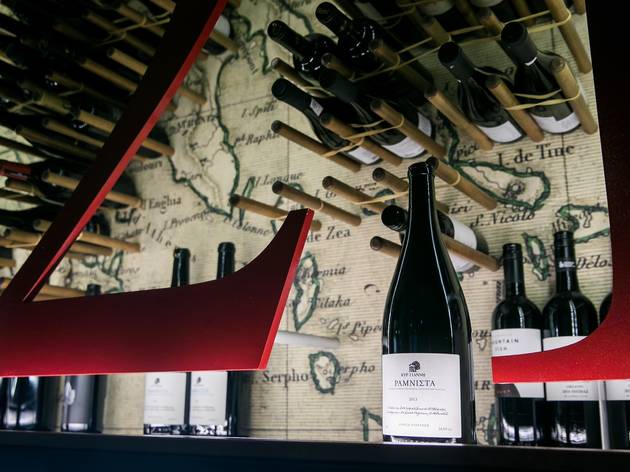 9/16
Photograph: Anna Kucera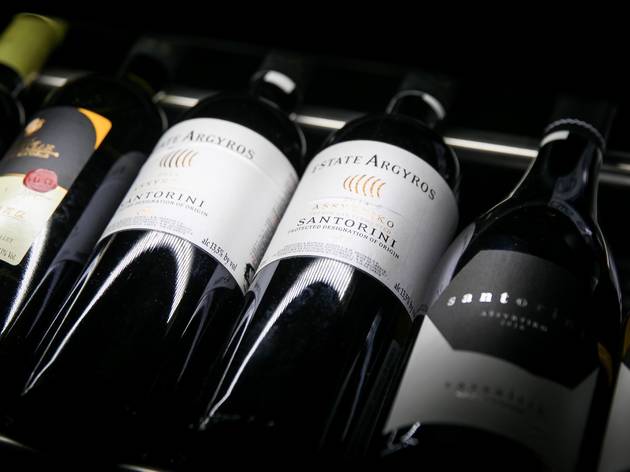 10/16
Photograph: Anna Kucera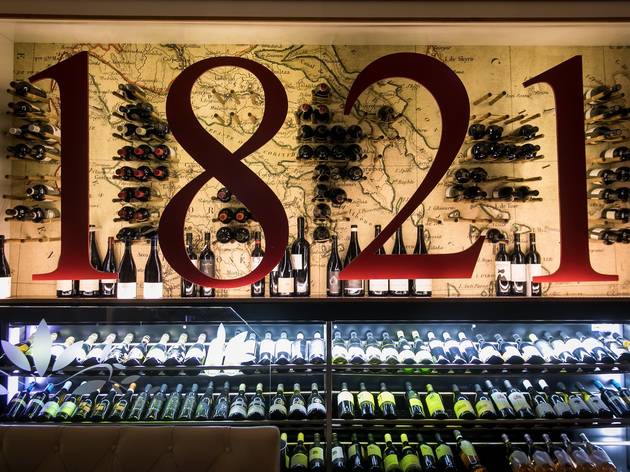 11/16
Photograph: Anna Kucera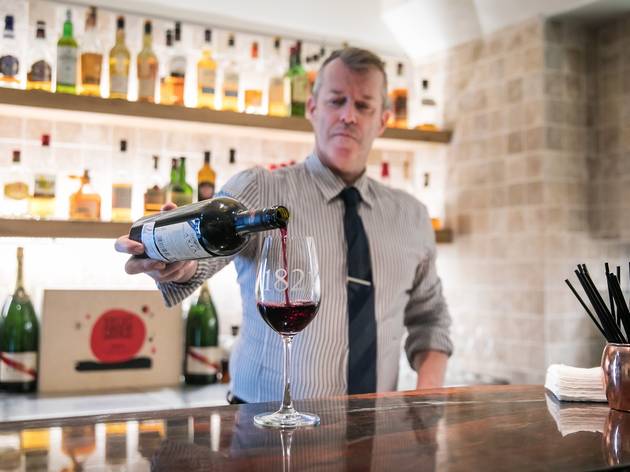 12/16
Photograph: Anna Kucera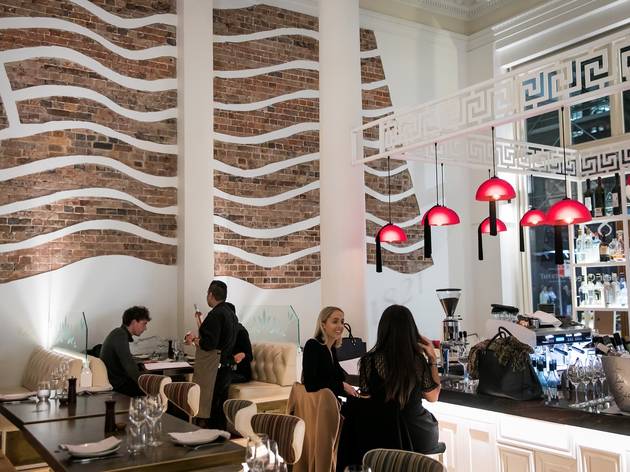 13/16
Photograph: Anna Kucera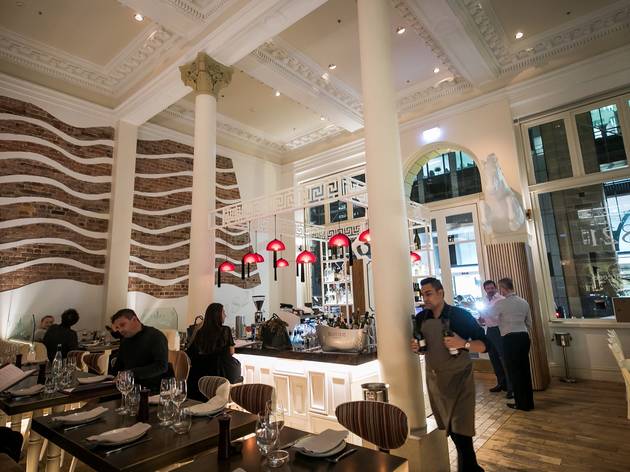 14/16
Photograph: Anna Kucera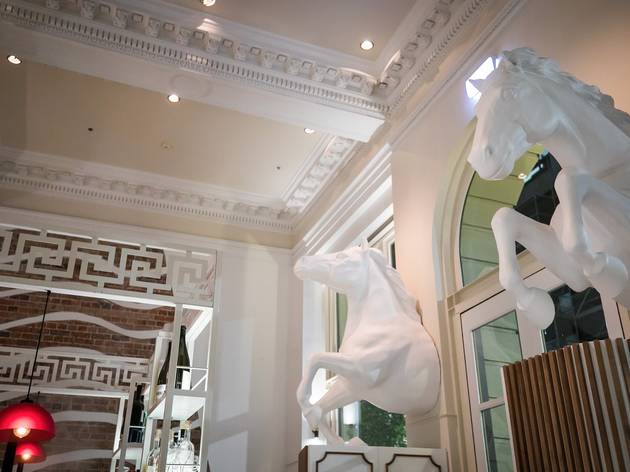 15/16
Photograph: Anna Kucera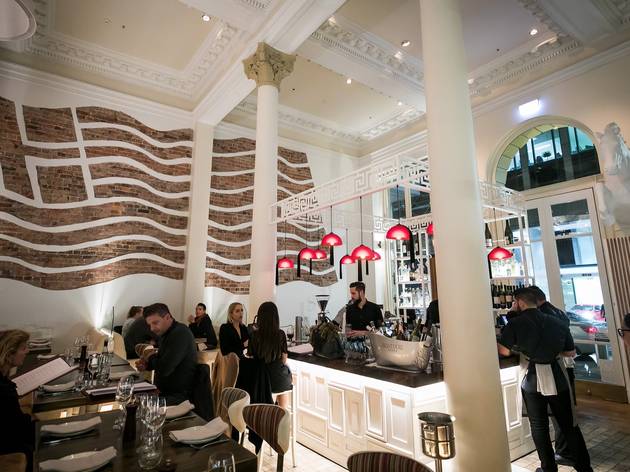 16/16
Photograph: Anna Kucera
Time Out says
Bring your mates into 1821 for a shared Mediterranean feast
Greek is the word at 1821. It's obvious as soon as you walk through the door, and spot a blockbuster-sized version of the country's flag on one wall and a sculptural horse bolting through another. History buffs will recognise the latter as a military reference to the Greek war of independence. The restaurant itself pays tribute to that battle via its name (which is when the conflict officially started) and the name of Odessa bar downstairs (it was in the Odessa settlement that Greeks started plotting their revolution against the Ottoman Empire). And while you can go nerd-level deep on the Hellenic references in the interiors (which are by Athens designer Dimitris Economou), the menu also loudly declares its Greek heritage.
But don't expect textbook classics – chef David Tsirekas likes to remix his Greek staples. Like the baklava (yet another thing the Greeks and Turks will understandably argue over – but then, who would easily give up bragging rights to this great dessert?) Tsirekas flips it into an ice-cream sandwich, with the vanilla bean ice-cream subbing in for the traditional layers of filo pastry. It's genius – and doubles as a gluten-free cooking hack that everyone can enjoy. In between the thick, creamy slabs are caramel fudge and the crushed nuts you'd typically find in baklava. This was one of Tsirekas's first-ever experimental desserts, and it has followed him via his time at Perama in Petersham, Xanthi in Westfield Sydney and his Perama pop-ups at Summer Hill's Plunge Café.
Also on the menu: his 'Greek san choy bau', which is a rework of the standard gemista (a Greek dish typically featuring rice-stuffed tomato and capsicum). His interpretation resembles a cross between fried rice and cabbage rolls, with the rich, oven-roasted tomato deeply dominating the plate. Like Chinese san choy bau, it's just as messy to eat – and, try as you might to be elegant, a loose bit of rice is bound to tumble down your elbow. Incidentally, 1821 is pretty accommodating about dietary requirements, and this dish can be made vegan if served without the creamy yoghurt-lemon dressing on top.
Another vegan dish is the wild weed pie. Tsirekas says it's a peasant dish, something you'd cook after raiding the side of the road or bushes for loose greens. He evokes its hardscrabble origins by using chicory, endive, silverbeet or 'whatever I can get hands on' to stuff the pie. He binds the pastry with rice (not egg) and uses vegetable ghee to make everything vegan-friendly. It's like a spanakopita, except there's a smoky eggplant puree to deliver the salty punch instead of cheese. Some people might miss the dairy hit, but there's no denying how fantastic the pie smells once it lands on your table.
The eggplant, potato and mushroom moussaka is the chef's attempt to Frenchify an Ottoman dish: he layers the hefty staple with potato gratin, fried eggplant, a Greek-style béchamel and fried Portobello mushrooms that have been brushed in truffle paste. It's the kind of flavour-loaded, carb-heavy recipe that makes you glad for the existence of cold weather.
While Tsirekas's ideas are strong, they can be let down by highly variable service. Ask one waiter what's in the san choy bau and you'll hear a panicky pause and nothing more detailed than "vegetables?"; while another staffer will happily guide you through the moschofilero, malagousia and other Greek wines on offer – and point you towards the "tastes like nothing and everything" Gaia Ritinitis Nobilis Retsina. Yes, its pine-forest-like flavour profile will beguile you.
But, in 2018, you don't have to start a revolution to make people notice Greek food. And 1821 is doing its best to get our attention by literally waving the flag for it.
Details
Best selling Time Out Offers