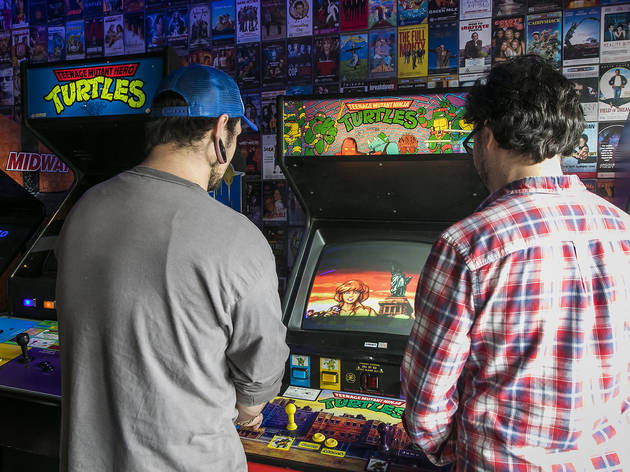 1/16
Photograph: Anna Kucera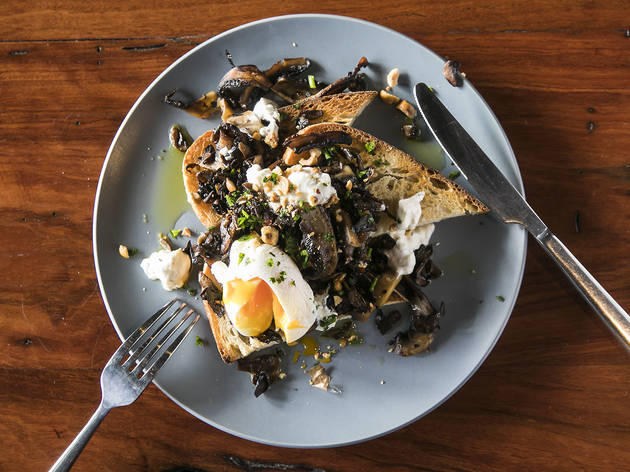 2/16
Photograph: Anna Kucera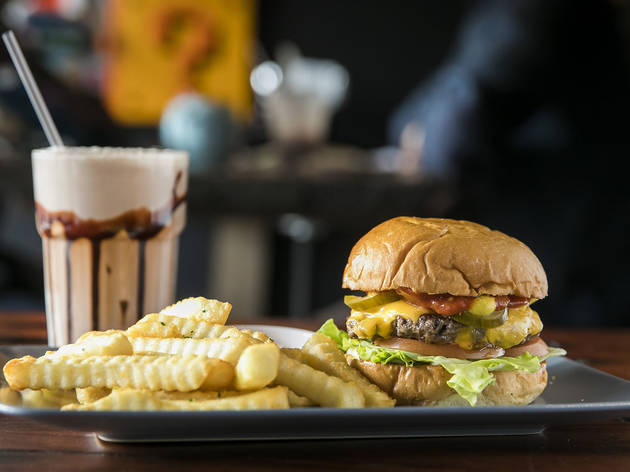 3/16
Photograph: Anna Kucera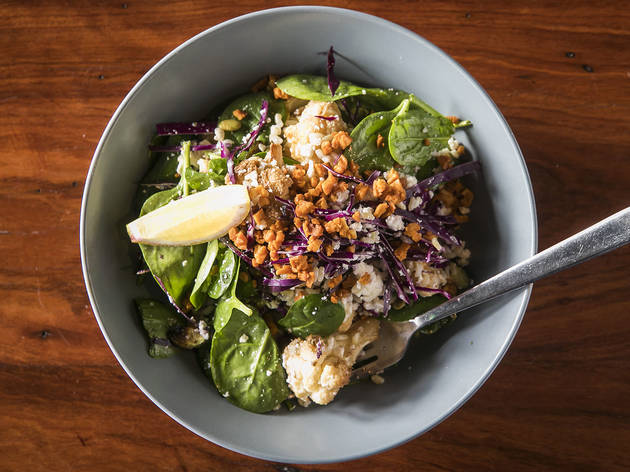 4/16
Photograph: Anna Kucera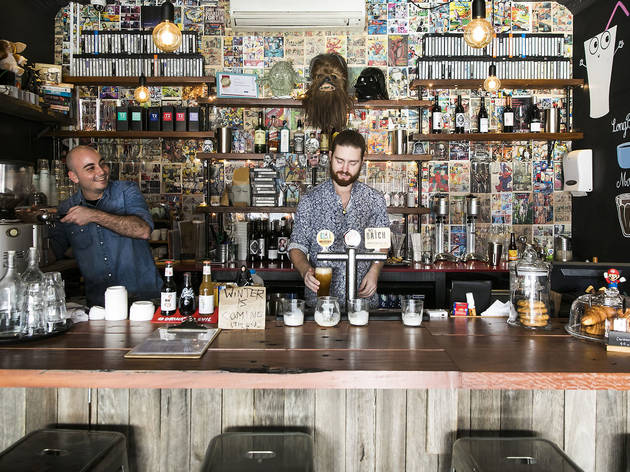 5/16
Photograph: Anna Kucera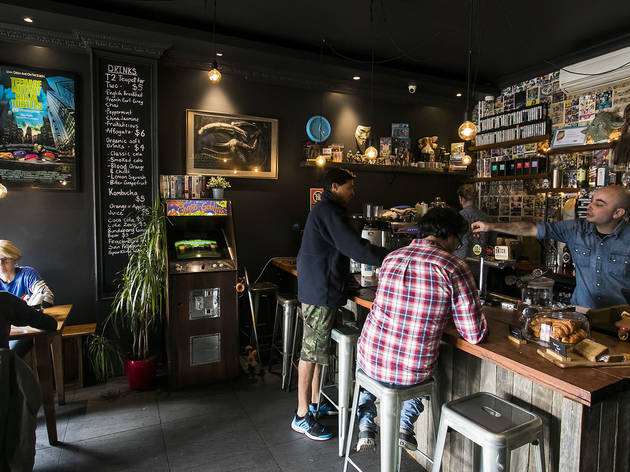 6/16
Photograph: Anna Kucera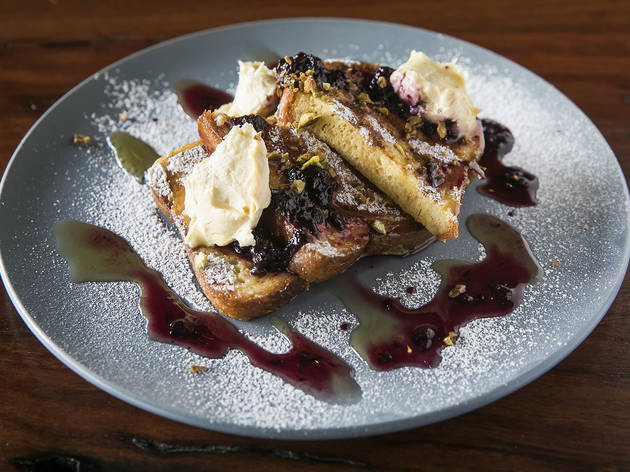 7/16
Photograph: Anna Kucera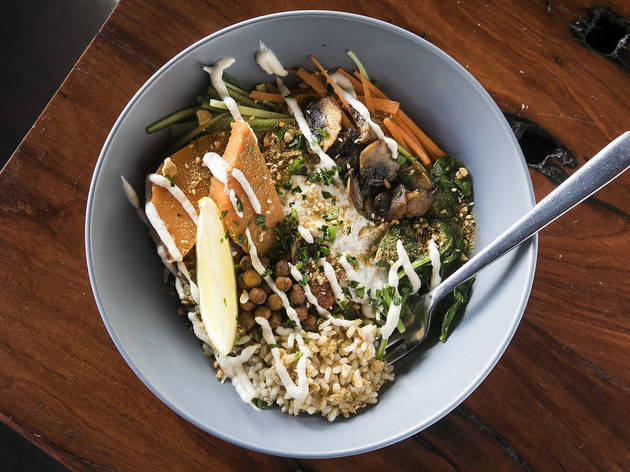 8/16
Photograph: Anna Kucera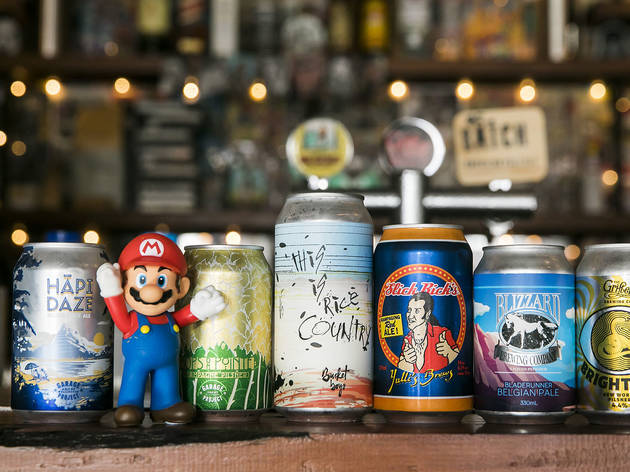 9/16
Photograph: Anna Kucera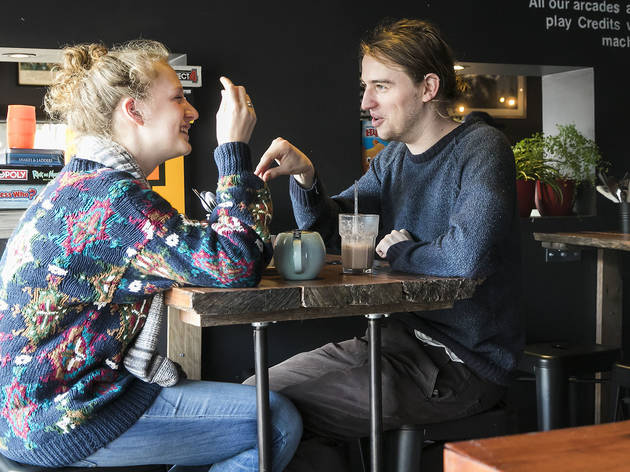 10/16
Photograph: Anna Kucera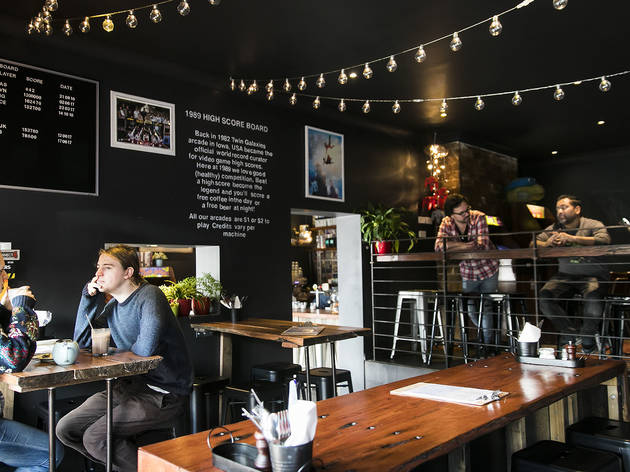 11/16
Photograph: Anna Kucera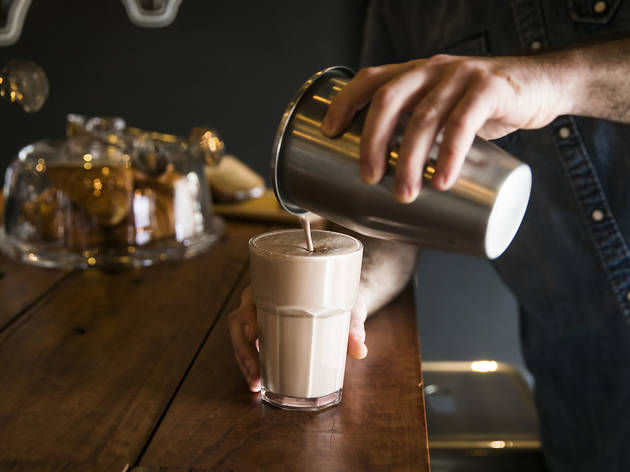 12/16
Photograph: Anna Kucera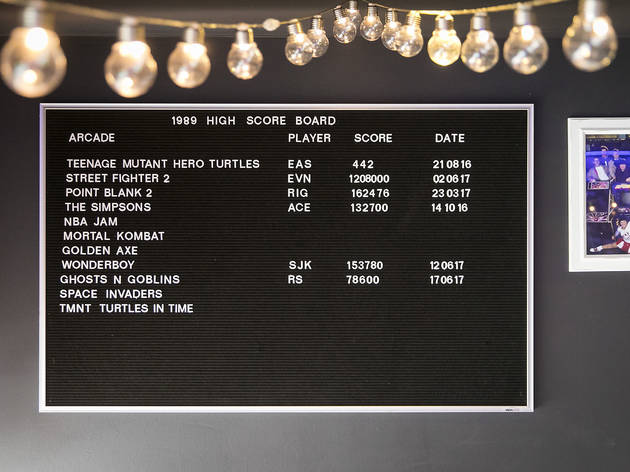 13/16
Photograph: Anna Kucera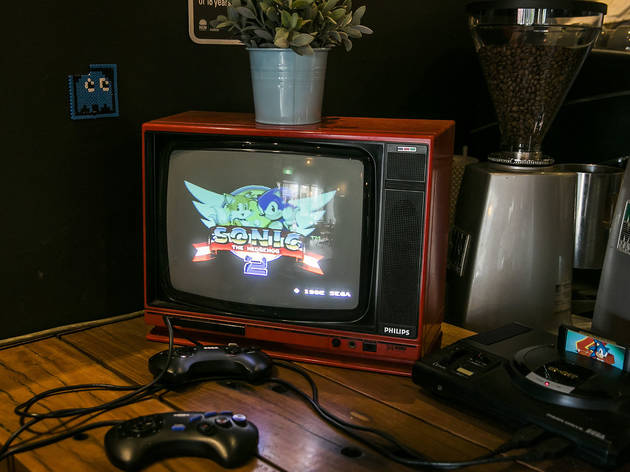 14/16
Photograph: Anna Kucera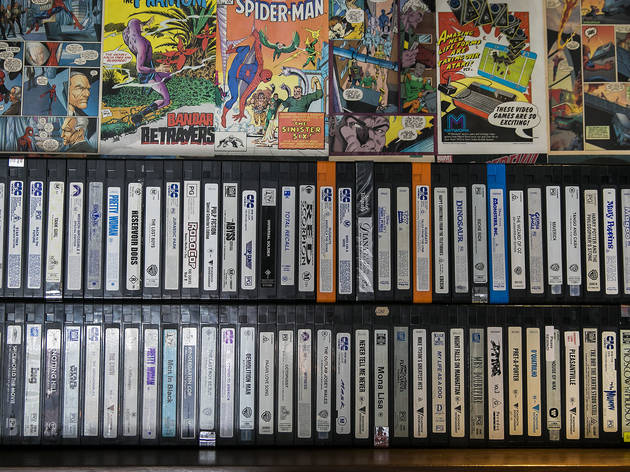 15/16
Photograph: Anna Kucera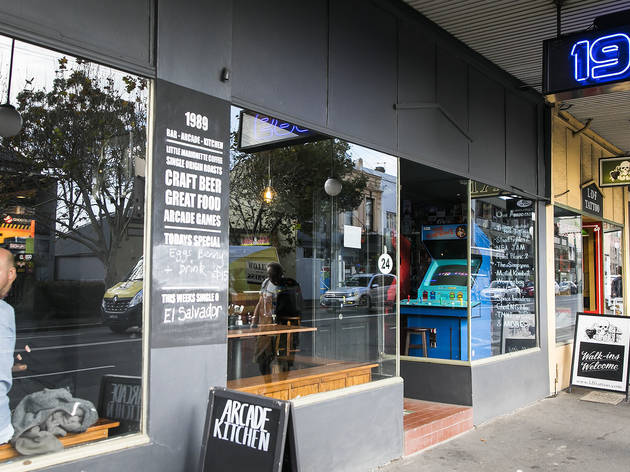 16/16
Photograph: Anna Kucera
Time Out says
Friendly warning! We're working hard to be accurate. But these are unusual times, so please check that venues remain open.
It's either the best arcade food in town, or a café and bar that has seriously upped the entertainment stakes. Either way, we like what they're doing at 1989
No, 1989 is not the name of a Taylor Swift concept café (although, someone please make that happen), but a Newtown eatery dedicated to the coin-operated joys of old-school arcade games.
The venue's title comes from the year its Teenage Mutant Hero Turtles machine was unboxed from the factory – 1989's owners, Marnie and Ben Campbell, bought their four-player version from the UK, where it previously belonged to a policeman who'd purchased it with his bonus from the 2012 London Olympics.
The Campbells aren't obvious hospitality candidates – she currently teaches at NIDA and he edited the first two seasons of Peppa Pig – but a trip to New York's Barcade, whose two-in-one charm as an arcade parlour and bar slinging craft beer, was the inspiration for 1989's 8-bit origins.
But this venue is a Sydney remix, with 23 local craft beers on tap or as tinnies. By day, 1989 reboots and runs in café mode, with all-ages-friendly drinks like milkshakes made with Serendity ice cream, and the Little Marionette's Sanchez 7 Blend for coffee – a dark roast with a nice, round finish.
Unsurprisingly, the café's soundtrack fires off plenty of plinks and beeps as players face various rounds of combat in Streetfighter II, The Simpsons, Double Dragon or Turtles. They also have a console of Ghosts 'N Goblins, notorious for being one of the "hardest games ever made" – one reviewer concluded that its final room is actually devised by Satan himself – and a Point Blank II machine that came from a kids' nursery and, because it's a "non-violent gun game".
For when you're powering people, not high scores, order the roast cauliflower salad. It could do with more of the advertised halloumi crisps, but the mixed mushrooms are banked with plenty of flavour from thyme and garlic butter, poached eggs, toasted hazelnuts and marinated feta. Got a sweeter tooth? The French toast is made with fat stacks of Luxe brioche, peanut butter mascarpone and berry compote. And, because it is 2017, there is a Buddha bowl full of quinoa and veggies topped with tahini yoghurt dressing. It's very #health. It's also one of 1989's bestsellers and one of many vego-friendly and vegan options on offer.
Don't assume that it's game over for more hedonistic choices, though. Chef Lachlan Ross is from Pub Life Kitchen and given that establishment's reputation for burgers, 1989 is rehauling its current line-up of patties, buns and fries. Burgers are currently in beta-testing mode; expect their 2.0 versions soon.
If you feel like a bonus round of nostalgia, 1989 delivers it with 500 VHS movie covers individually screwed into the wall, retro board games and old-school comics slathered all over the bathroom walls. (DC's Harley Quinn is the no-nonsense poster girl for the women's toilets.)
The café is literally powered by fun and games, so insert coin if you want to relive and replay your arcade favourites – or press start for a promising game-compatible menu.
Details
Address:
22-24 King Street
Newtown
Sydney
2042

Contact:
Opening hours:
Mon-Wed 7am-4pm, 5-11pm; Thu-Sat 7am-4pm, pm-midnight; Sun 8am-4pm, 5-11pm