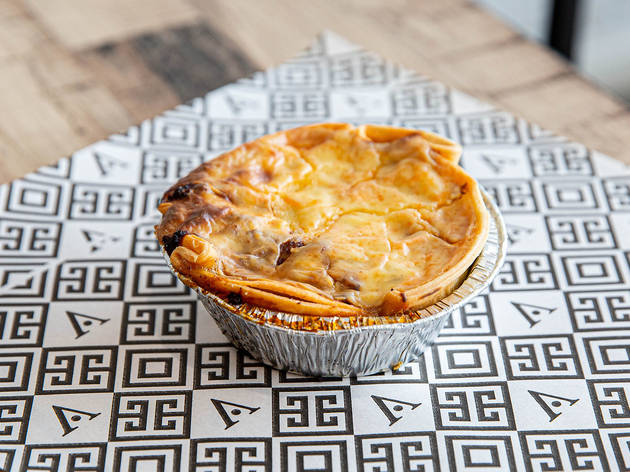 1/20
Photograph: Katje Ford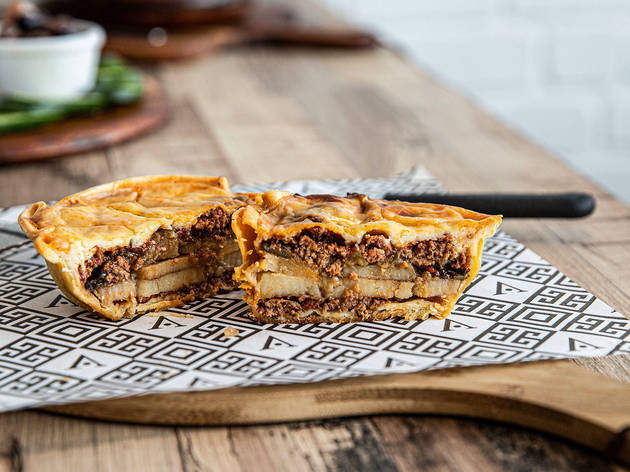 2/20
Photograph: Katje Ford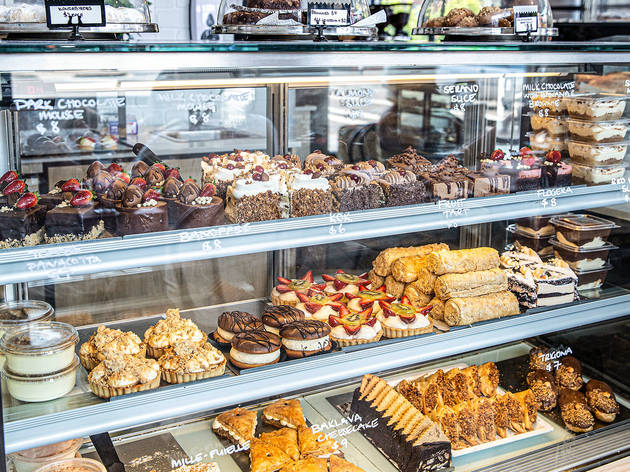 3/20
Photograph: Katje Ford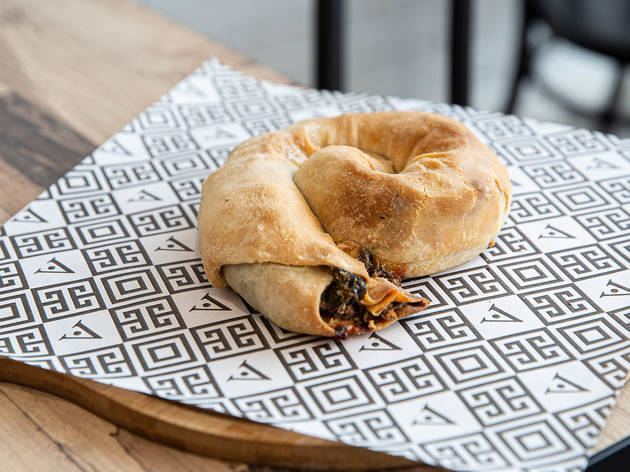 4/20
Photograph: Katje Ford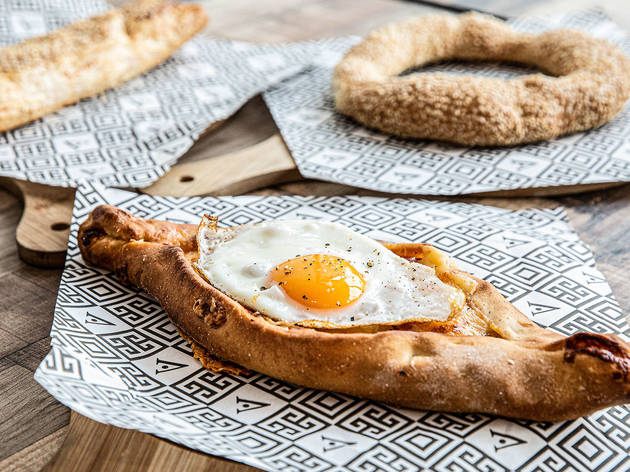 5/20
Photograph: Katje Ford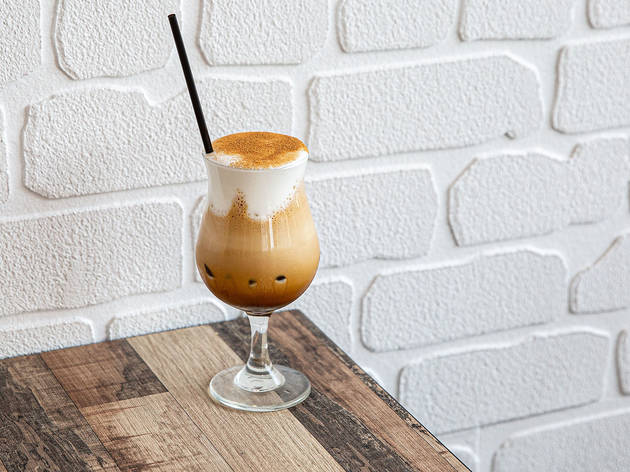 6/20
Photograph: Katje Ford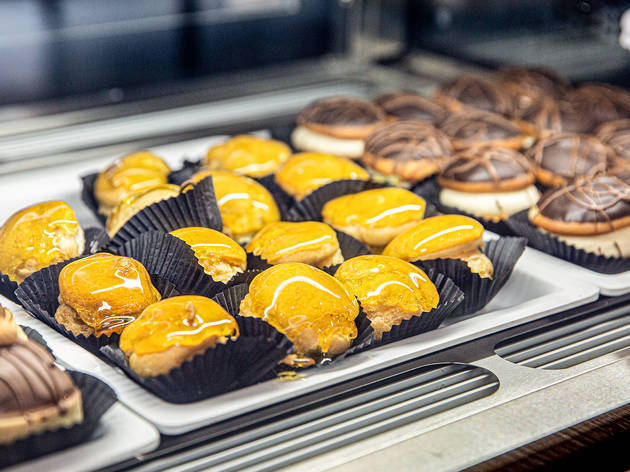 7/20
Photograph: Katje Ford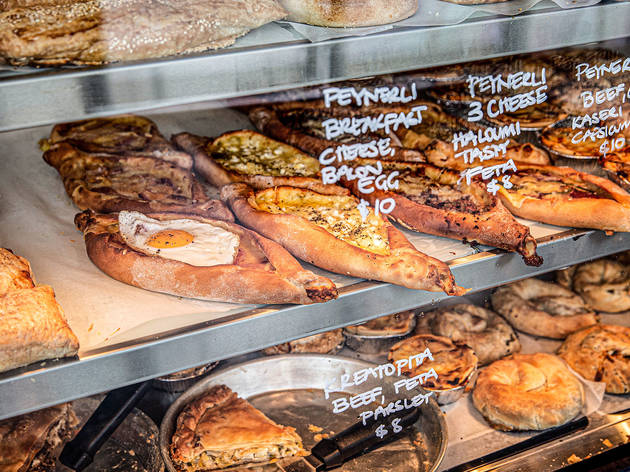 8/20
Photograph: Katje Ford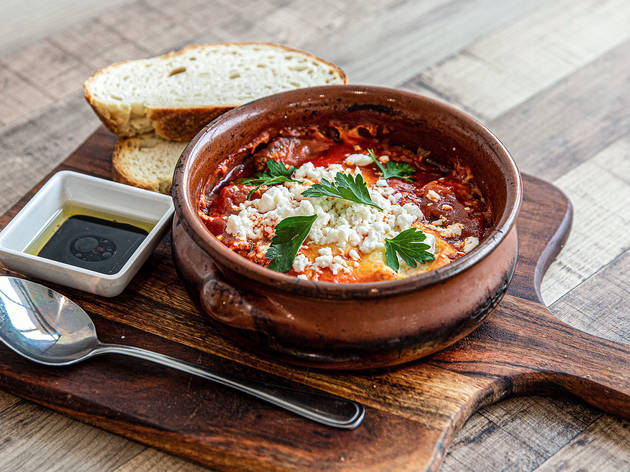 9/20
Photograph: Katje Ford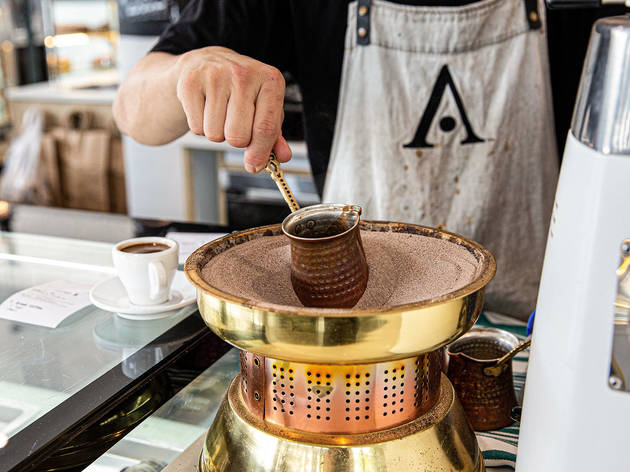 10/20
Photograph: Katje Ford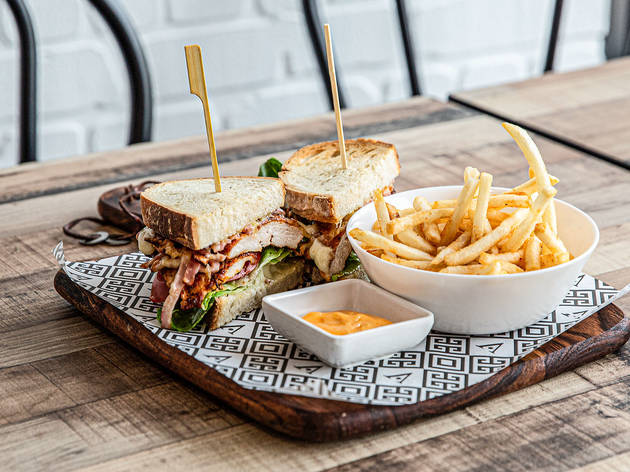 11/20
Photograph: Katje Ford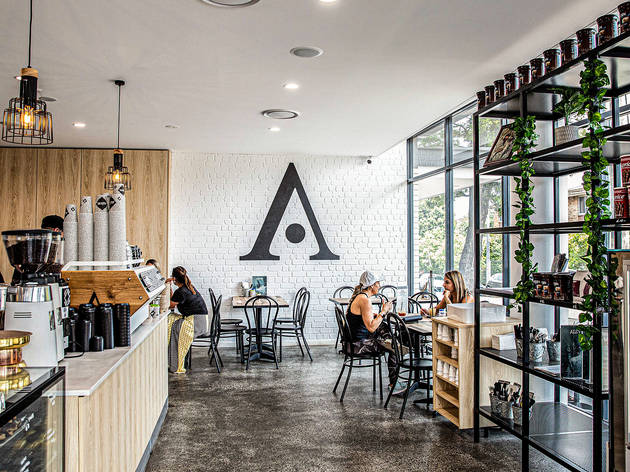 12/20
Photograph: Katje Ford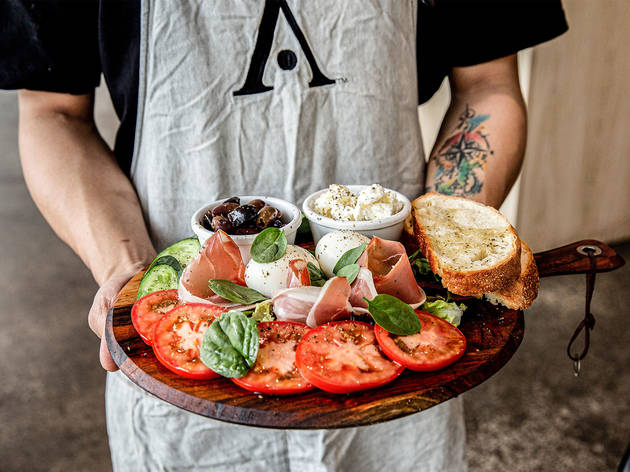 13/20
Photograph: Katje Ford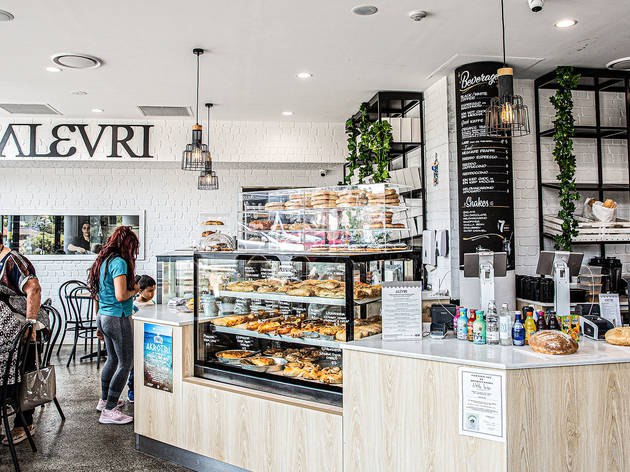 14/20
Photograph: Katje Ford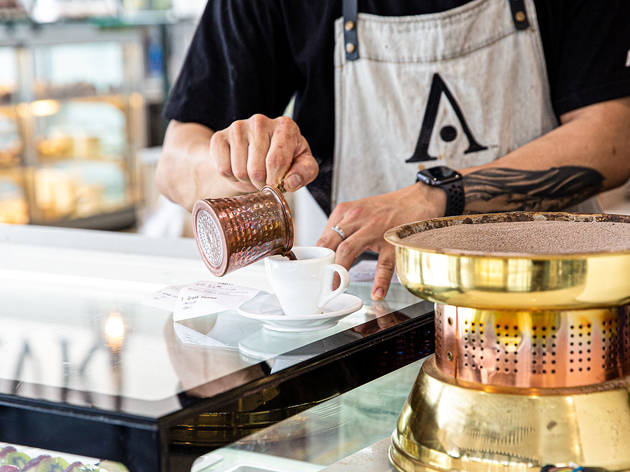 15/20
Photograph: Katje Ford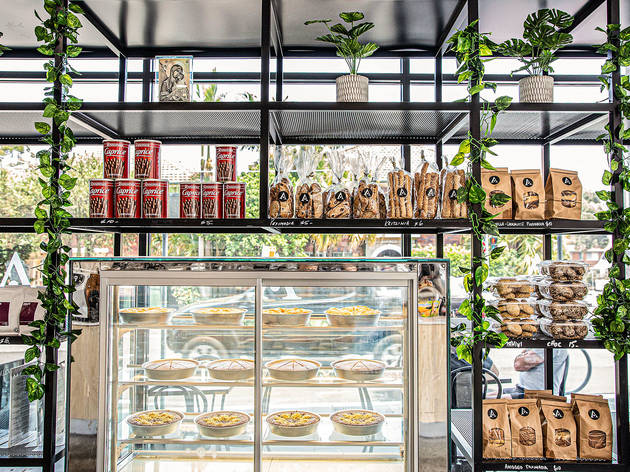 16/20
Photograph: Katje Ford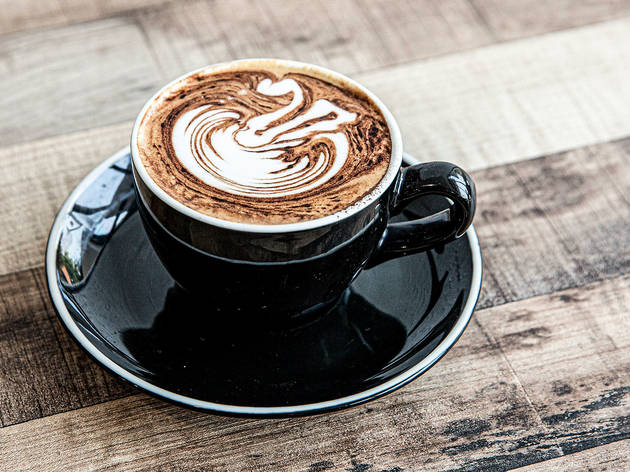 17/20
Photograph: Katje Ford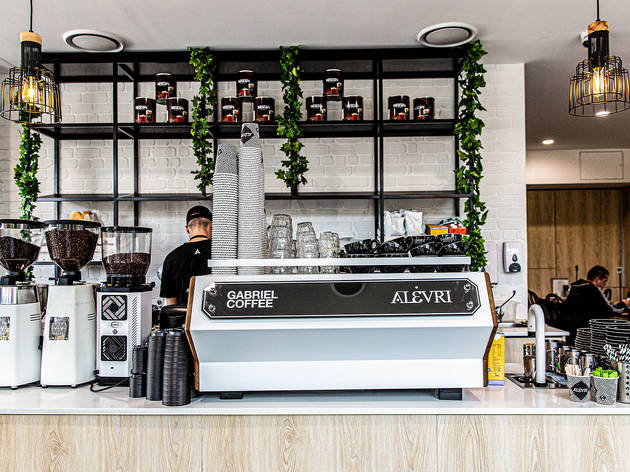 18/20
Photograph: Katje Ford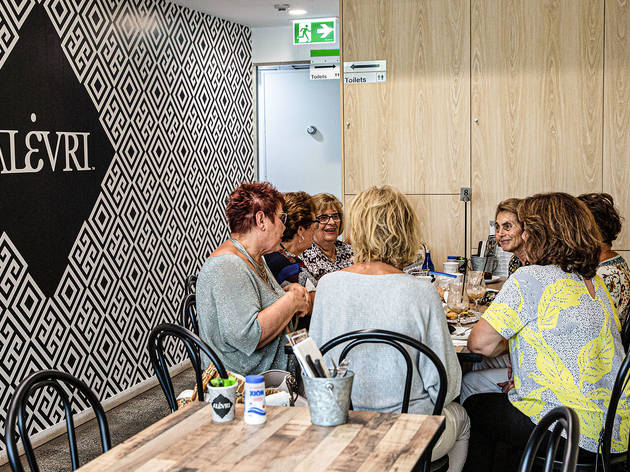 19/20
Photograph: Katje Ford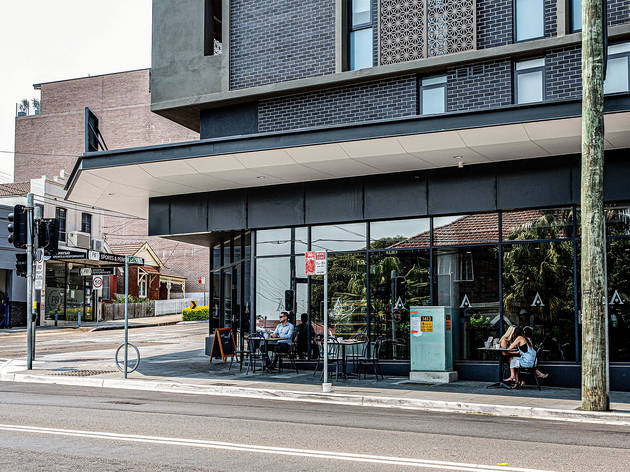 20/20
Photograph: Katje Ford
Time Out says
Moussaka pies and baklava cheesecakes are calling your name at this Dulwich Hill Greek bakery
It doesn't look like much. In fact, most of it is hidden within a foil case but for a blistered béchamel top. Cut through, and you'll find béchamel sauce just underneath, as well as soul-comforting minced beef, eggplant and potato mingling happily within a flaky pastry shell. It's Alevri's moussaka pie, already a cult classic and at only $8, a worthy investment and contender to the humble meat pie. Hold the tomato sauce though – this pie stands and delivers on its own.
The concept of a moussaka pie isn't all that surprising when you discover that one of the masterminds behind this slick, industrial bakery and eatery on a Dulwich Hill corner also came up with Nutella freakshakes. Having opened several Tella Ball cafés on the back of that dentist-visit-inducing idea, Akis Daikos, along with his wife Kathy, has turned the spotlight on traditional homemade Greek baked goods with a twist. Hordes of in-the-know locals have been flocking to this concrete-floored space, awash in pale timber and black-and-white branding, pumping high-energy beats alongside traditional instrumentals ever since it opened in August of 2019. All it takes is one look at the central counter cabinet to see why.
For those unfamiliar with Greek cuisine but curious and keen, the presented 23 sweet and savoury pastries, pies and breads – all made by hand on the premises – might be a little intimidating. Add baklava cheesecake, a pita cheeseburger and tsoureki-meets-apple-strudel to the mix and things get a little hectic; there's also a whole other display of sweets and iced desserts to consider later. Ask a staff member, though, and you'll be provided with running descriptions of everything on offer, despite the queue building behind you.
This generosity filters through to the goods themselves. Spanakopita is a solid choice, the rolled snail form about to burst with a spinach and feta filling that's textbook in texture, while the heavier pastry offers surprisingly satisfying savoury bite. Large boat-shaped peynirli are available four ways, including a bacon and egg breakfast take where a rustic tomato sauce topping makes the most of the doughy, chewy bread base. But that moussaka pie is something else, entirely deserving of its elevated must-order status.
Another Alevri creation not to be missed: the Freddo cappuccino. A double shot of espresso, ice, impossibly smooth steamed milk and a generous smattering of cinnamon, and you have an iced coffee that's sweet (ask for one sugar), on the right side of bitter and incredibly easy to drink.
Getting a table can be tricky with spots limited by the kitchen taking up the majority of the space. It's at the heart of the Alevri experience, creating a constant production line of treats. And if you manage to nab a seat, there's a brunch menu to try. There are no real surprises here. The Mediterranean breakfast board is essentially a ploughman's lunch by way of the Balkans: boiled eggs and house sourdough served alongside prosciutto, Dodoni feta and quality kalamata olives. It's a plate best for sharing to leave room to explore the possibilities of that cabinet.
That cabinet is the real star of the show and warrants a return visit in itself – most who dine in still walk away with bags of treats to enjoy later. It's bold, brash and loud, but it's clear that Alevri marches to its own toubeleki beat perfectly in sync with the locals.
Details
Best selling Time Out Offers