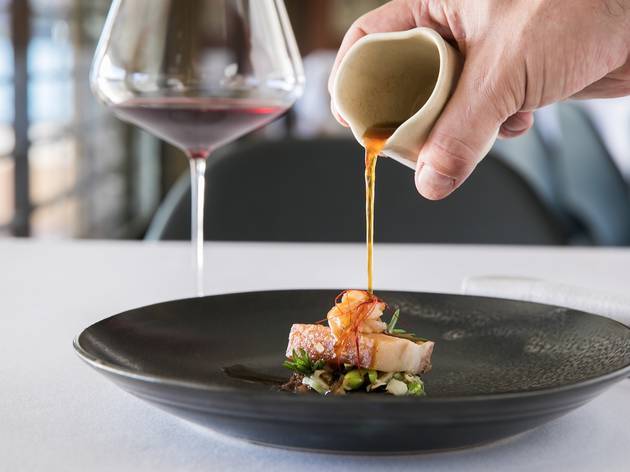 1/20
Photograph: Anna Kucera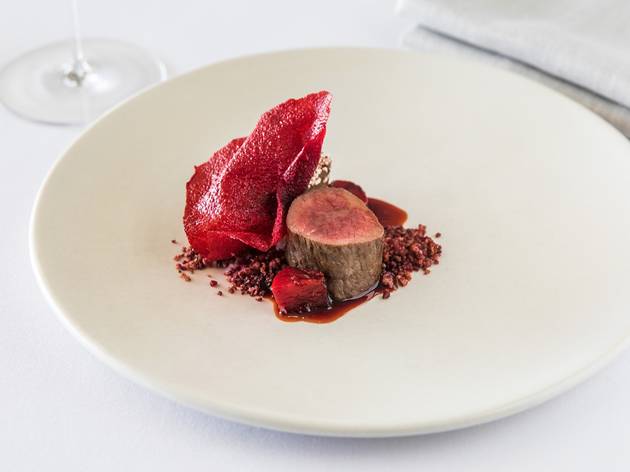 2/20
Photograph: Anna Kucera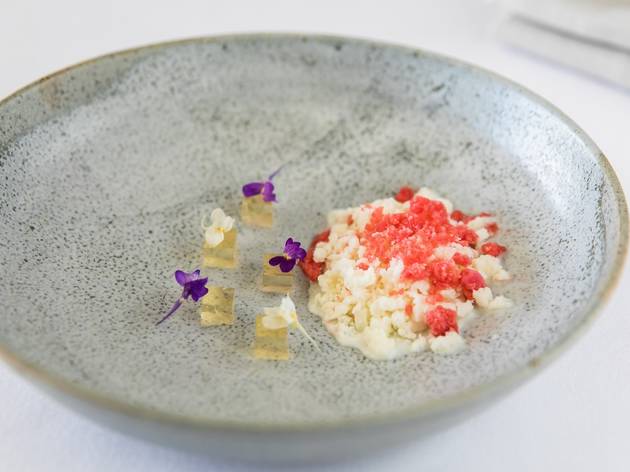 3/20
Photograph: Anna Kucera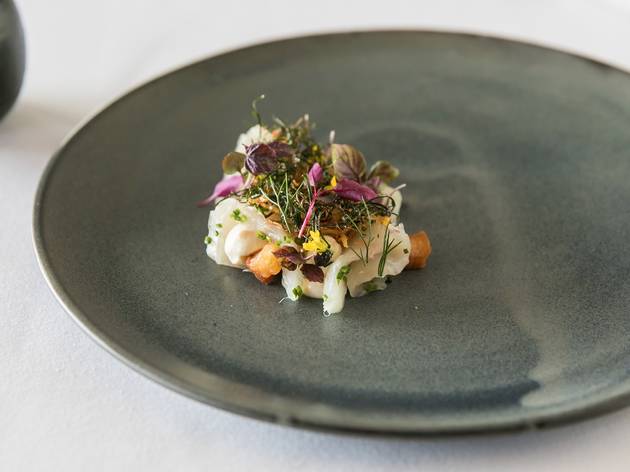 4/20
Photograph: Anna Kucera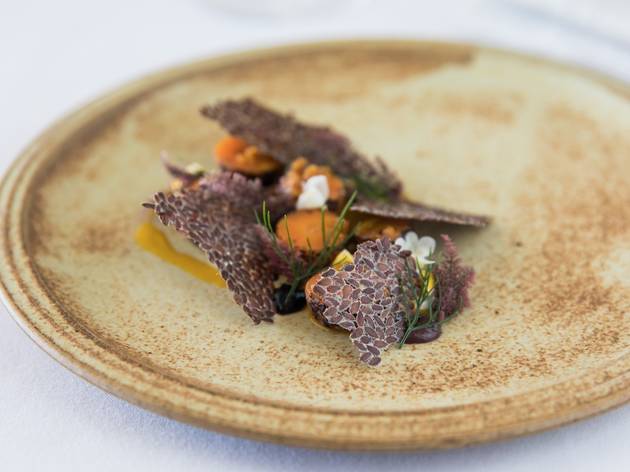 5/20
Photograph: Anna Kucera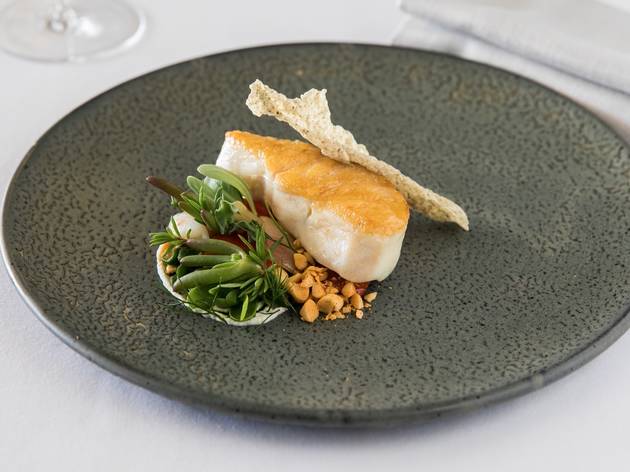 6/20
Photograph: Anna Kucera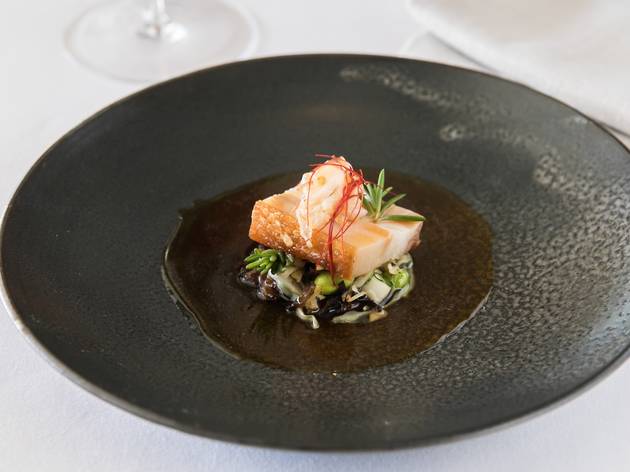 7/20
Photograph: Anna Kucera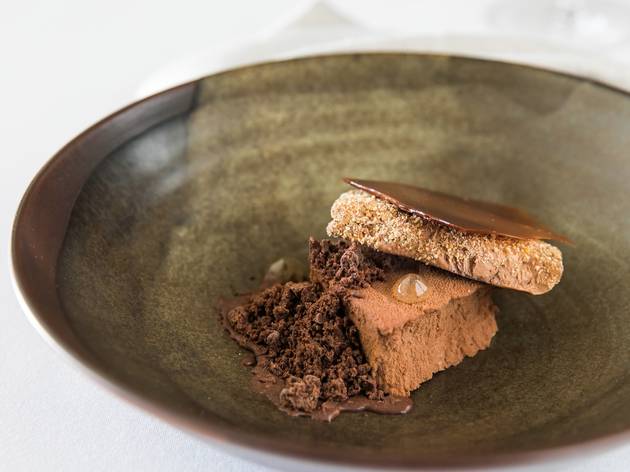 8/20
Photograph: Anna Kucera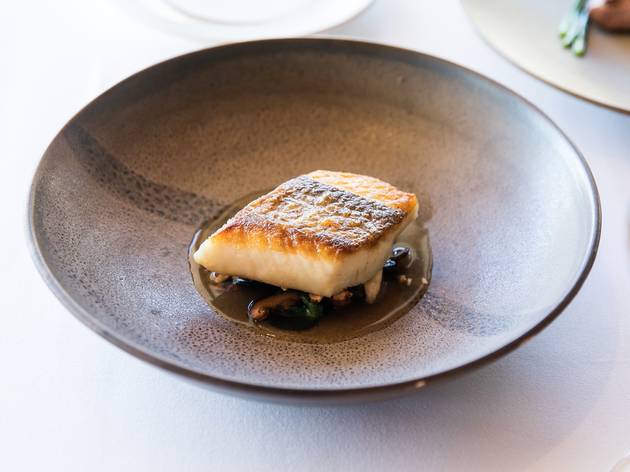 9/20
Photograph: Anna Kucera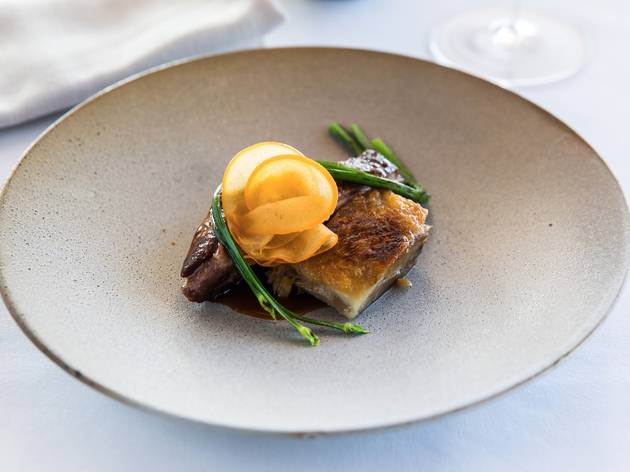 10/20
Photograph: Anna Kucera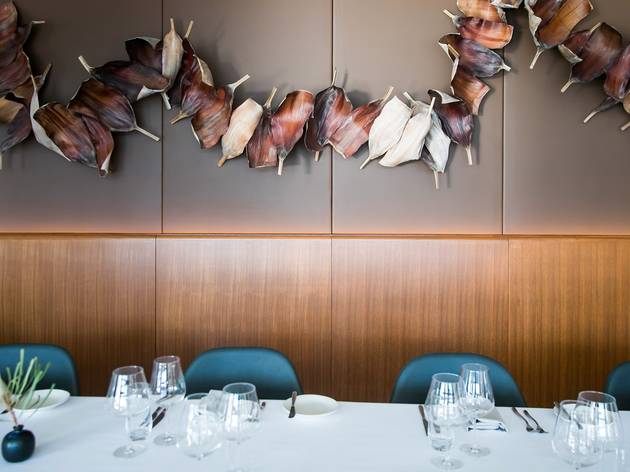 11/20
Photograph: Anna Kucera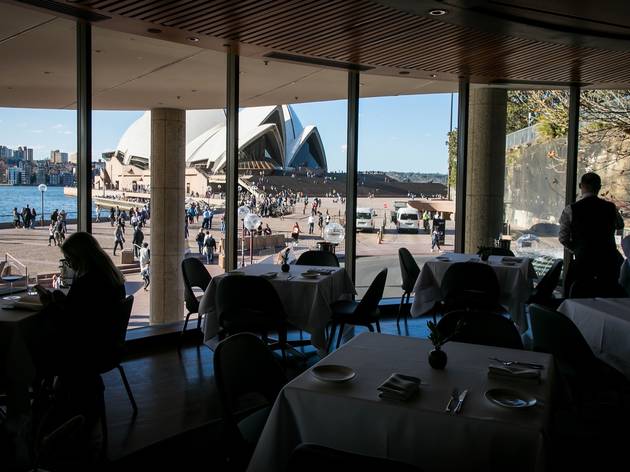 12/20
Photograph: Anna Kucera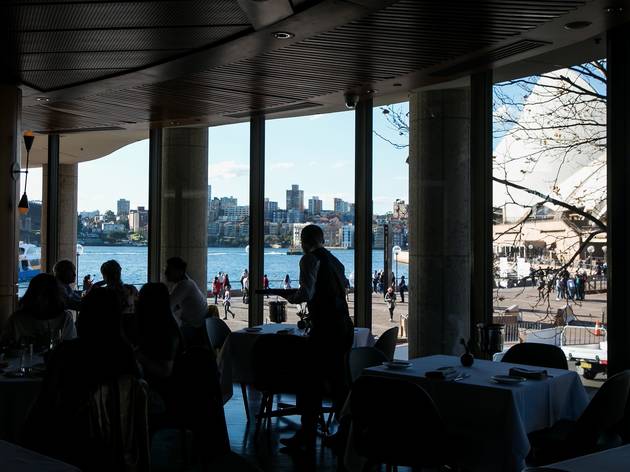 13/20
Photograph: Anna Kucera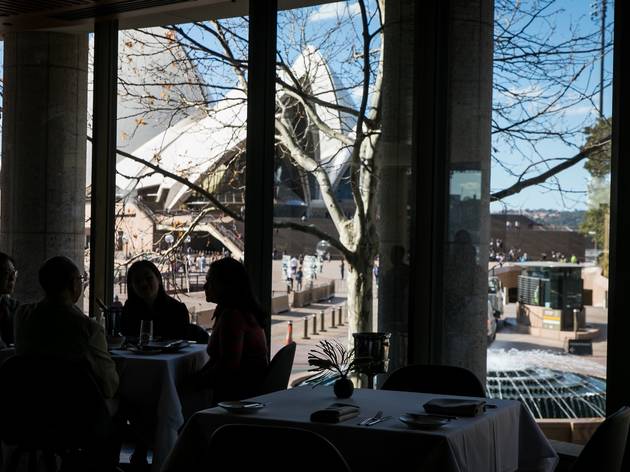 14/20
Photograph: Anna Kucera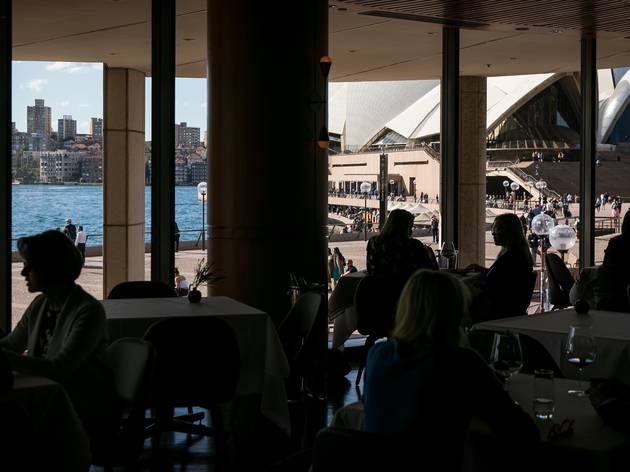 15/20
Photograph: Anna Kucera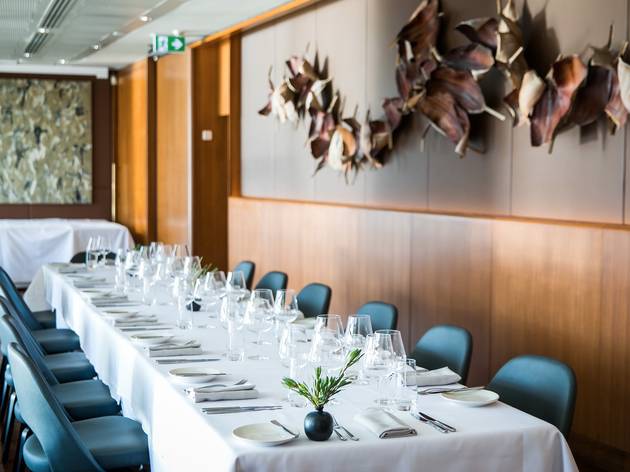 16/20
Photograph: Anna Kucera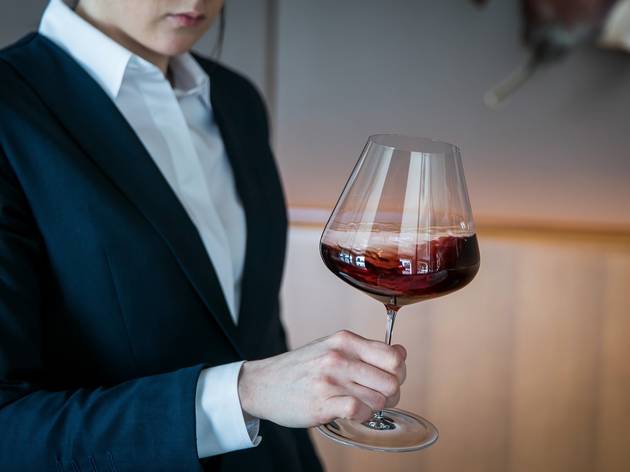 17/20
Photograph: Anna Kucera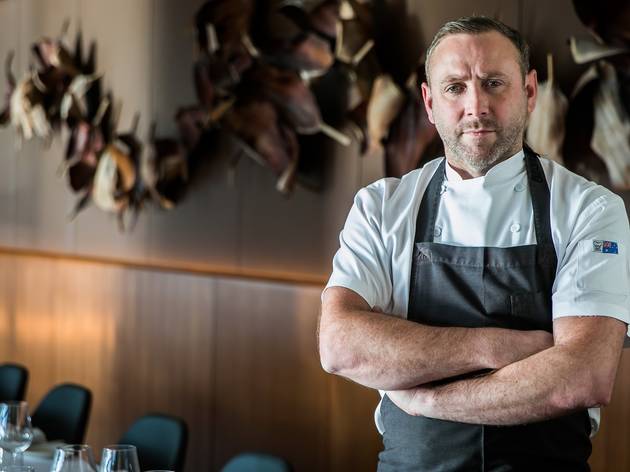 18/20
Photograph: Anna Kucera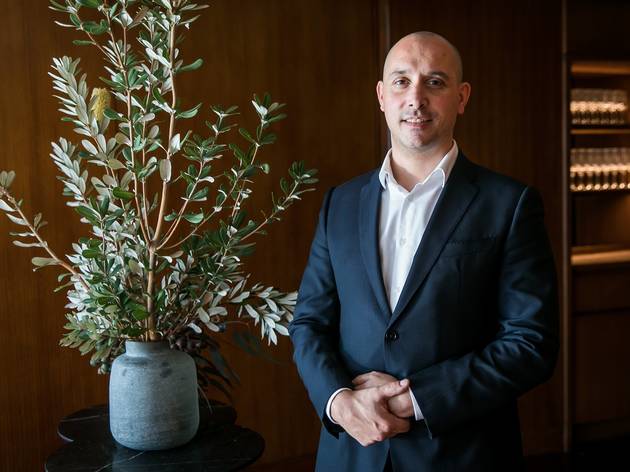 19/20
Photograph: Anna Kucera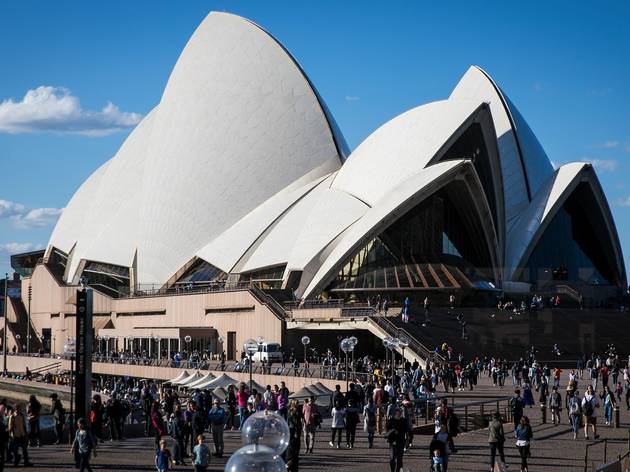 20/20
Photograph: Anna Kucera
Time Out says
That multi-million-dollar view demands nothing less than a flawless degustation, and Aria delivers
Dining at Aria will make you fall back in love with Sydney. Sure, she may have wronged you in the past (house prices, transport woes) but in the warm light of this famous dining room you take back every bad word you've ever said about her. It's a kind of romantic alchemy forged by the floor-to-ceiling glass – the only thing between you and the gentle glow of the Sydney Opera House – and six flawless courses from the chef Joel Bickford.
How can you not feel flattered by a lavish opener of yellow tail slices, as translucent as a Botticelli angel, regally ornamented with sterling caviar and crisp pork jowl pieces? It's three textures of luxury served on an almond pil pil made with fish stock, garlic oil and sherry vinegar.
Your head will already be a little turned and things are just warming up. Chef Bickford's culinary concerto embraces dramatic change in a way that would put the Four Seasons to shame, backing up his opening luxe tableau with an ode to the humble carrot. The veg is smoked, cooked in a water bath of carrot juice and seaweed and then grilled with garlic oil, and served with sheep's curd, a dab of liquorice gel, black olive, and flax crackers for an extra dose of autumnal crunch. You really don't expect something so rustic to follow from caviar, but that's the magic of the tasting menu here.
A dish of golden blue-eye trevalla fillets is a nod to Bickford's time with Stefano Manfredi at Bel Mondo, served with a riff on a pepperonata that balances the sweetness of capsicum with a salty caper cracker, herbaceous basil oil, smoked almonds and little razorback prawns. Pork belly gets a surf-and-turf makeover with green lip abalone and an intense black vinegar broth; while New Zealand venison loin is like a country forest still life, paired with quince, beetroot and coffee.
The tasting menu will shift with ingredients and seasons, so perhaps starring roles may yet be given to the medieval fantasy that is cured goose breasts from Armidale that they hang in the restaurant for a month and then serve in thin ribbons like a prosciutto with pear, macadamia cream and a mead gel. They should also make a place for the pink snapper, cooked in butter and doused in a sauce that's so delicious you'll be rendered speechless – your mouth has better things to do. They deep fry the snapper bones, make a stock and then add it to a pot with lots of garlic, ginger, brown sugar and white wine. Fresh coriander and lemongrass add a very subtle South East Asian influence – it the best sauce we've tried all year.
In a city increasingly fixated by casual eats, Aria still proudly wields the ceremonial mace for fine dining. You see it in their wine list that starts at $17 a glass for an Italian trebbiano (though you won't regret the money you spend on the Cobaw Ridge chardonnay, which tempers the fullness of orchard fruit and citrus with a little savouriness), and in the classic final act featuring a kind of geologically inspired presentation of chocolate textures, like layers of the earth, with Cognac, more cocoa and chestnut. When you're dining here, you're getting the best of everything Sydney has to offer. How could you not fall hard?
Details
Address:
1 Macquarie St
Sydney
Sydney
2000

Contact:
Opening hours:
Mon-Fri noon-2.25pm, 5.30-10.30pm; Sat noon-1.30pm, 5-11pm; Sun noon-1.45pm, 5.30-10pm
Rating Breakdown
5 star:

0

4 star:

0

3 star:

0

2 star:

1

1 star:

0
I left Aria a little disappointed and regretful thinking its reputation would live up in any way to expectations. The place is still quality, but there are too many shortcomings which make this restaurant low down the list for the price.
The service we experienced was a mixed bag, but just too many bumbling mistakes to forgive. It started to become comical. On three separate occasions we had dishes come to the table... but they were for another table. We went through at least 4 separate waiterstaff which is not a problem per se but between not following up on our requests, not hearing what they were saying and generally not having any personal touch, they did not endear themselves to us. And we are not demanding types I promise. The only waiter who appeared interested in making sure were comfortable, recommended a wine for my wife which for the first time in her life she knocked back after tasting it. It wasnt corked, it was just a bad wine, like goon. I personally have never knocked back a wine in my life - so this was a first.
Not the biggest issue, but I was shocked the wine list had won awards - the riesling I was offered was so bland I thought it was a joke. For the prices you expect something that you will enjoy, not have to endure.
It didnt help that we were placed next to the service area so we could hear their confusion - but when I had my finger in the air for almost a minute to attract attention and have 5 waiters walk by within a metre, and the waiter literally on the other side of the room saw me and came over, there was something not right.
It sounds small, but it makes a difference.
As food goes, it was all reasonably well presented without trying too hard to showcase, but you have to fix the lighting Aria. The chefs efforts arent showcased, at least on our outer edge table. The pre-game nibbles I think were leftover from lunch - a noticeable staleness, which is a shame because it's the first thing you eat.
However the highlights were there in several dishes - the souffle was an exercise in perfection, and the pre dessert olive oil sorbet was zesty goodness.
I will never go back and I thoroughly recommend you go elsewhere with your money, unless you want fine dining within a stone's throw of the Opera. And Bennelong is booked out.