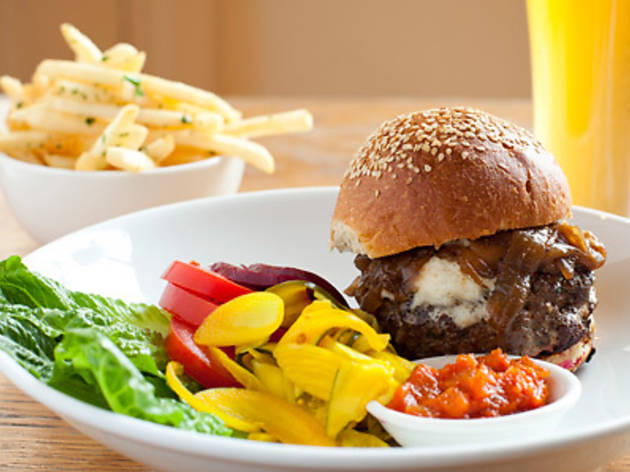 1/8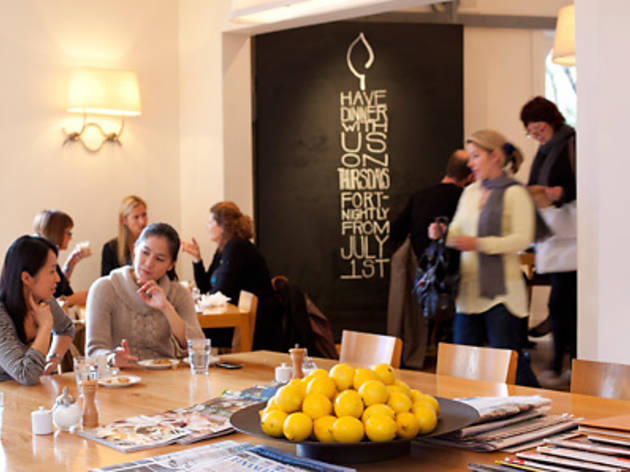 2/8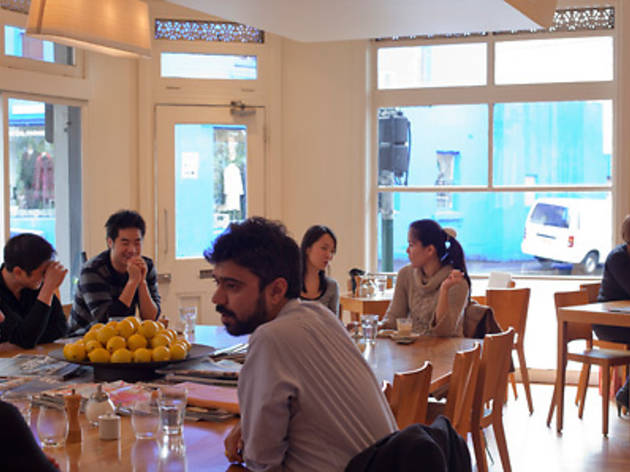 3/8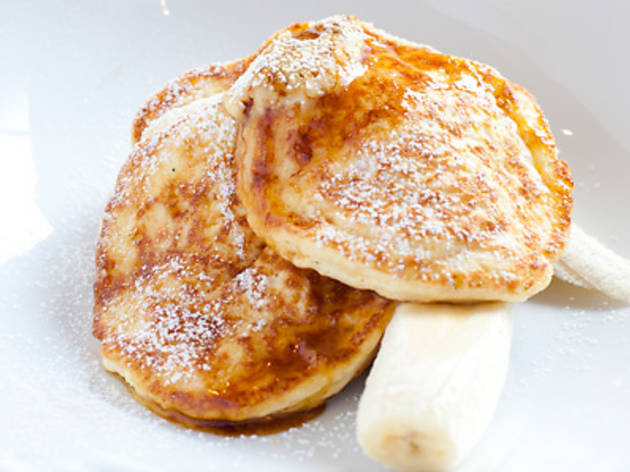 4/8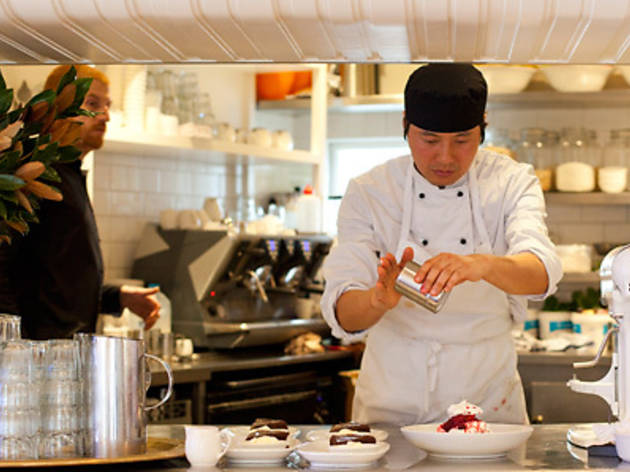 5/8
6/8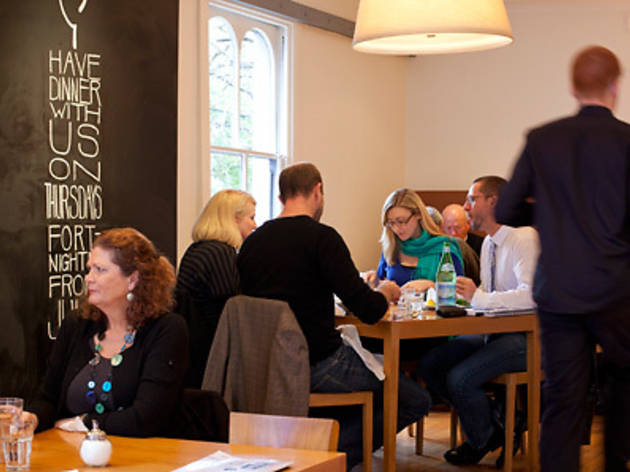 7/8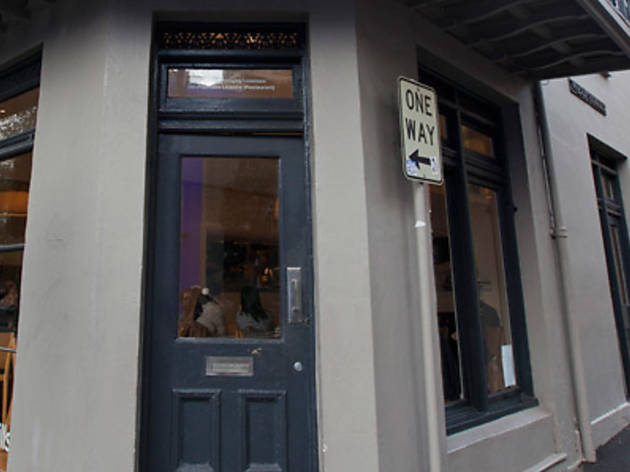 8/8
Time Out says
We'd like to see a Sydney café that hasn't ripped off a Bills dish, or at least been inspired by one
Bill Granger has written kilos of cookbooks, had his own television shows, opened cafés both in Sydney and now in uh, Japan, and is famous the world over. But none of this is news to you: you've seen his face plastered on the rear end of the bus advertising everything from his books and telly shows to toothpaste for years now.
What you want to know is why we're mentioning it at all. It's old news, right? Sure, but that doesn't mean it's less good. Let's celebrate the milkcrate-out-the-front, indie-scruff-barista-holes revolution – we will totally throw our hands up in the air and wave 'em around like we just don't care. We really will. But there are far fewer really decent Sydney cafés that offer the whole package – we're talking service, food and interiors – that Bills gets so right. And that's why he's had lasting power, no matter what you think of his white pants and even whiter teeth.
The massive communal table in the middle of the room is artfully fanned with Marie Claires and Vanity Fairs (Italian and American) and the awesomely named Dutch fashion journal Fantastic Man. There's a big bowl of apples in the centre that customers can help themselves to. We're served quickly and coffee comes within five minutes of ordering it. And it's good. The service at Bills is some of the best we've seen in Sydney cafés: if the guys working the floor are out-of-work actors or part-time COFA students, you wouldn't know it. They don't have someplace better to be. They're here doing their jobs and doing them really well.
Pity we can't say the same thing about the kitchen, who really need to start tasting their food. A wagyu burger – perfectly hand-sized with gruyere melted all over the patty served on a seeded bun – comes with a side of beetroot, house-pickled zucchini and slices of fresh tomato. But the patty isn't seasoned. Sure, you might argue that salt draws the moisture out of a hamburger during the cooking process, but you can always add it afterwards. Orecchiette (little ears of pasta) with pork ragu and pecorino suffers under the same hand. It's a credit to the floor that they overhear us saying to each other (we thought very quietly) that all it would need is more cheese and more appears quickly and discreetly. Bravo, dudes. The menu still maintains classics such as the ricotta hotcakes with honeycomb butter and banana – light, fluffy and sweet, they're more dessert than breakfast – as well as the creamy scrambled eggs and the oft-emulated sweet corn fritters.
Bills may be a 90s café, but hey - the 90s are back. Embrace them.
---
Details
Address:
433 Liverpool St
Darlinghurst
Sydney
2010

Contact:
Opening hours:
Mon-Sat 7.30am-3pm; Sun 8.30am-3pm
Best selling Time Out Offers