Bovine and Swine Barbecue Company
1/15
Photograph: Anna Kuccera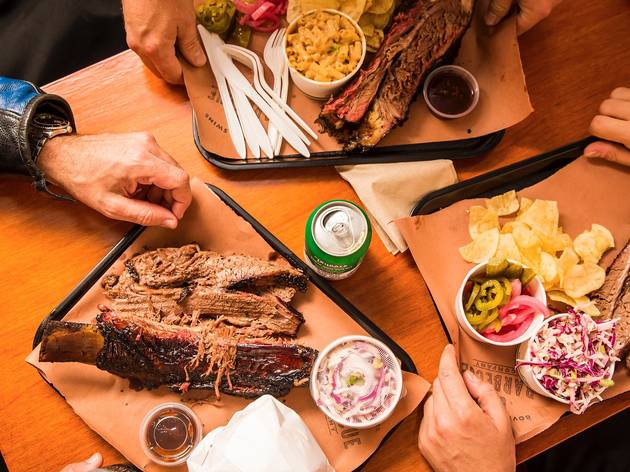 2/15
Photograph: Anna Kuccera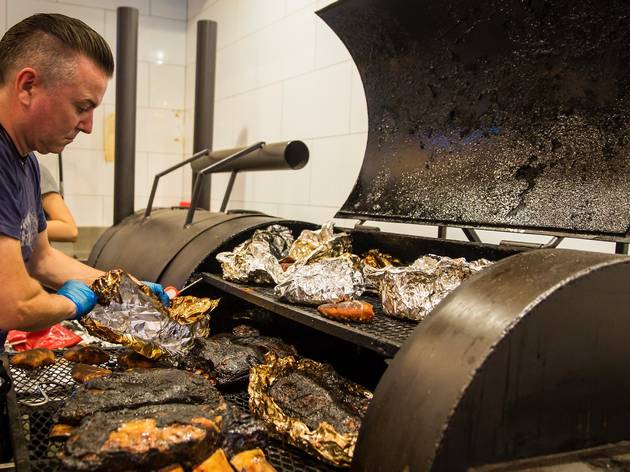 3/15
Photograph: Anna Kuccera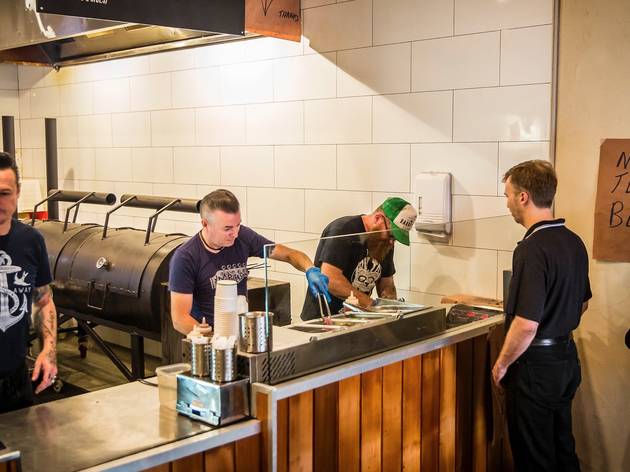 4/15
Photograph: Anna Kuccera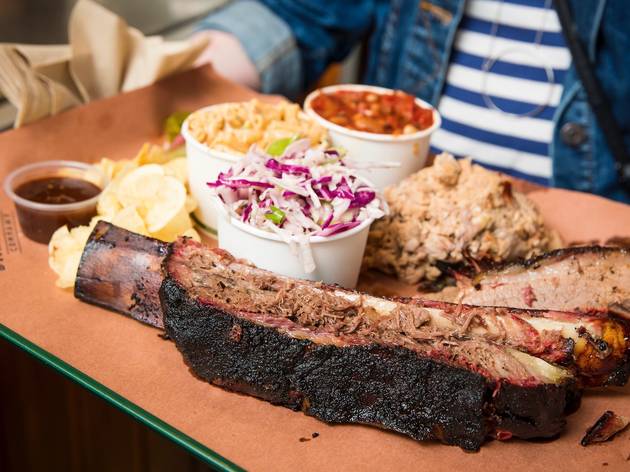 5/15
Photograph: Anna Kuccera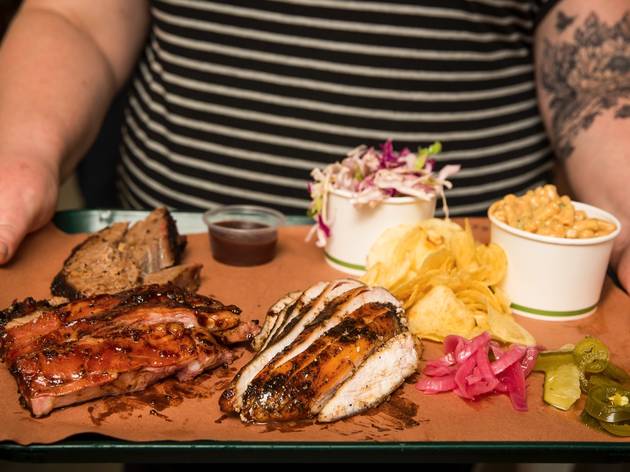 6/15
Photograph: Anna Kuccera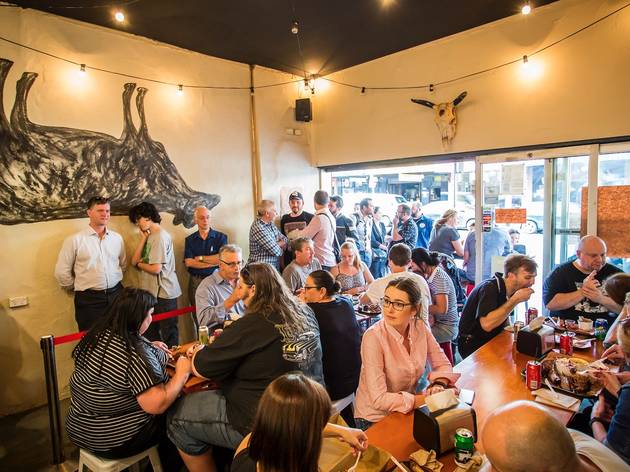 7/15
Photograph: Anna Kuccera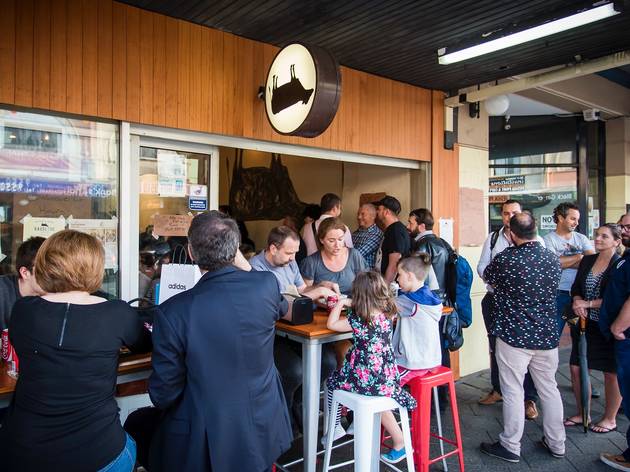 8/15
Photograph: Anna Kuccera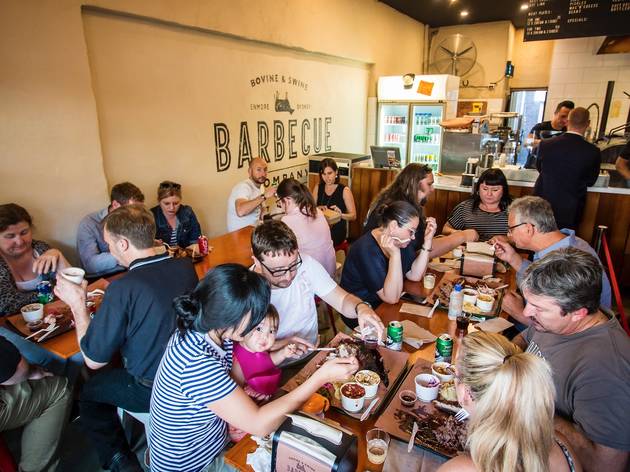 9/15
Photograph: Anna Kuccera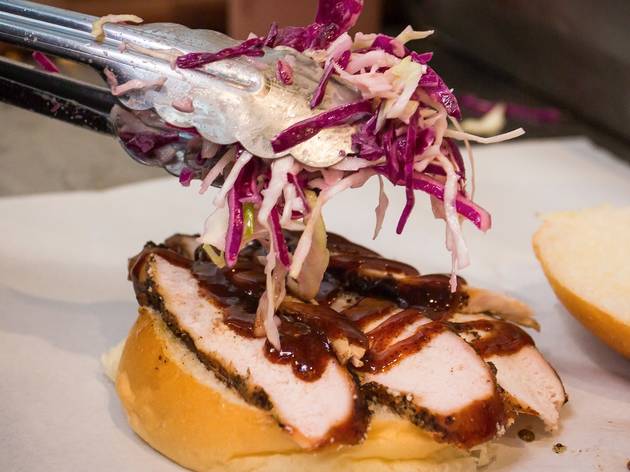 10/15
Photograph: Anna Kuccera
11/15
Photograph: Anna Kuccera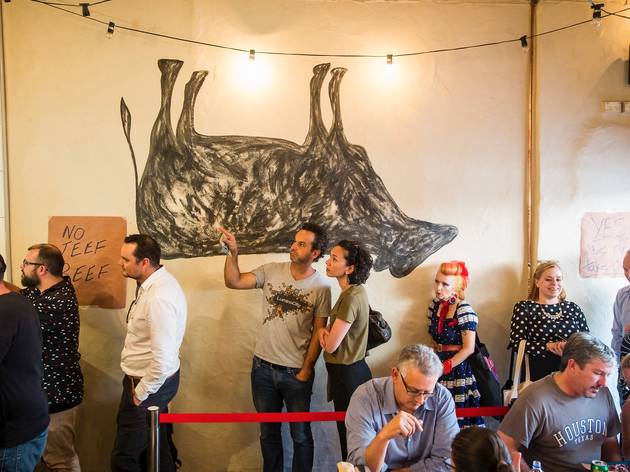 12/15
Photograph: Anna Kuccera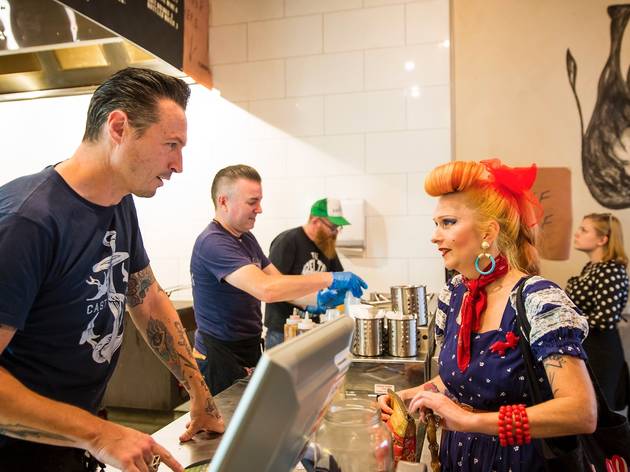 13/15
Photograph: Anna Kuccera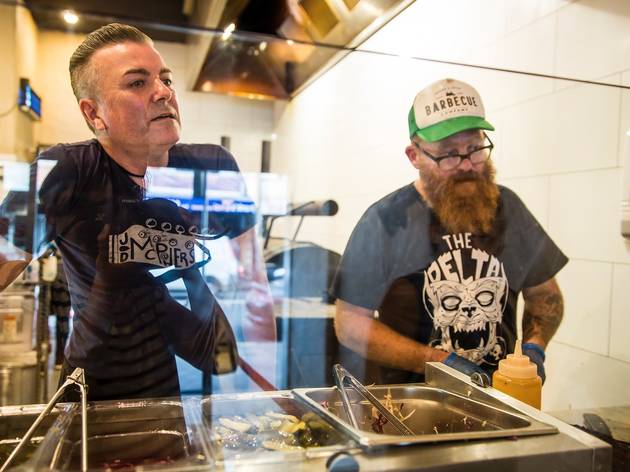 14/15
Photograph: Anna Kuccera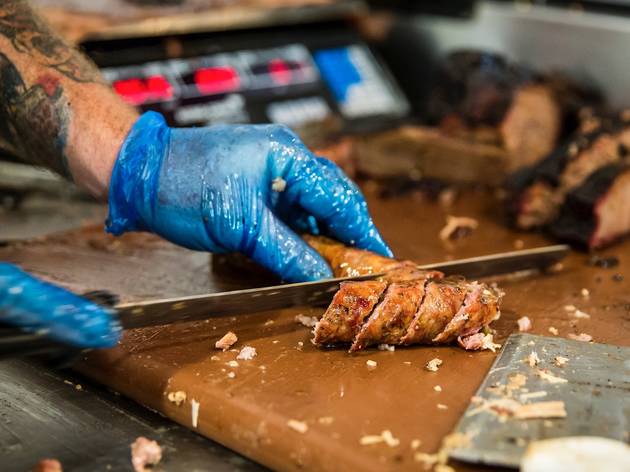 15/15
Photograph: Anna Kuccera
Time Out says
Things are heating up in Emu Plains
Update: Bovine and Swine has relocated to Emu Plains.
The guys at Bovine and Swine Barbecue Company are smoking meats long and slow all day long, and that smoky, caramelly scent is all part of the service, baby.
It's a super casual sort of joint, with two long share tables and an order at the till, find yourself a seat sort of vibe. There are plenty of people eating solo; it's that sort of place. The queues have already made themselves famous, and a warning here: these guys do run out of certain meats when the tides are high, so we recommend getting there before they open to avoid possible sad feelings.
There are a range of meats on offer: brisket, pork rib and beef short rib, as well as chopped pork or lamb, sausages or chicken. Go for the 'plate for one' and you can choose 200g of two types, plus a side. That's 400g of meat people, which is a lot. It's hard to resist the pleasures of variety, but the beef short rib only comes in 400g+ sizes, so we say hedge your bets and make up your allocated grams that way. It's blackened to hell and back on the outside, the salty, crackly crust giving way to tender, unctuous meat. A side of fresh, crisp slaw is all you need with something this rich. That, and a Tailgate Sorta IPA straight out the can – it has such a tight, lemony finish that it feels like it was made to be eaten with fatty meat like this.
The pulled lamb needs none of the sickly-sweet sauce you might expect; it's that succulent, and same goes for the chopped pork, with hunks of juicy meat all piled up alongside pickles (hot jalapeños, pink-toned onions and the obligatory wedges of gherkin).
But it's not all a fun-time fairytale; there are a few disappointments. The brisket has awesome flavour, but it could be softer – we've definitely had softer cuts at Vic's Meat Market and Papi Chulo. It comes stuffed into a roll topped with slaw at lunchtime on weekends though, and we wouldn't be throwing that sambo out of bed in a hurry. The bacon beans, too, are undercooked, and crunchy when they could have been buttery-soft. The mac'n'cheese isn't all that cheesy, oddly, and is stodgy rather than silky (kudos for the studs of broccoli and hits of chilli in there though). But maybe this place isn't about all that sort of finesse.
A nice thing about Bovine and Swine is that when you order, they slice the meat up in front of you. It's porn for meat-lovers, watching the juices spill out onto the board (sorry), and certainly helps to work up an appetite. And they do it all with a fantastic attitude, with co-owner Tim Chillingworth (of Newtown rockabilly store Faster Pussycat) and co-owning chefs, Anton Hughes and Wes Griffiths (who mastered the pits at Vic's Meat Market) all up-front and centre and jolly AF. You'll leave quite a bit lighter on the coin (the 'plate for one' is $35 when we go in) but with bonfire-smell in your hair and a belly full of barbecue. Enmore Road never tasted so good.
---
Details
Address:
95 Great Western Highway
Emu Plains
Sydney
2750

Contact:
Opening hours:
Wed-Fri 6pm until sold out; Sat, Sun noon until sold out and 6pm until sold out
Best selling Time Out Offers