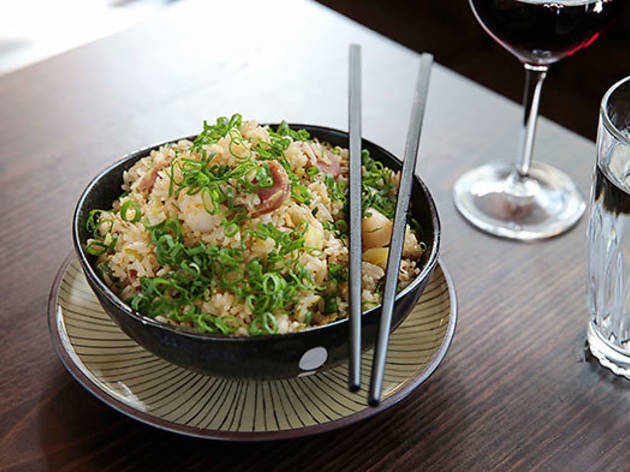 1/10
Photograph: Anna Kucera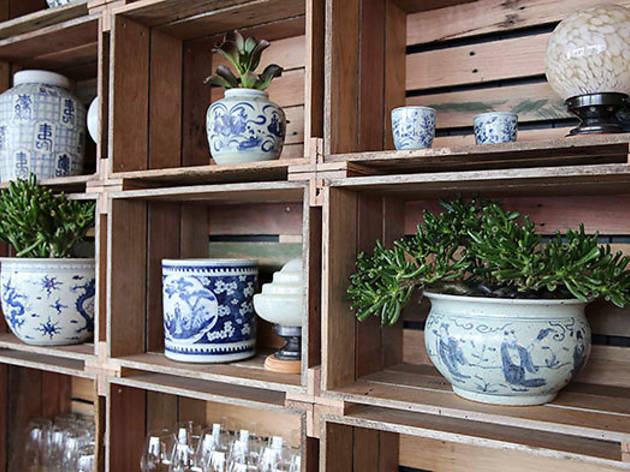 2/10
Photograph: Anna Kucera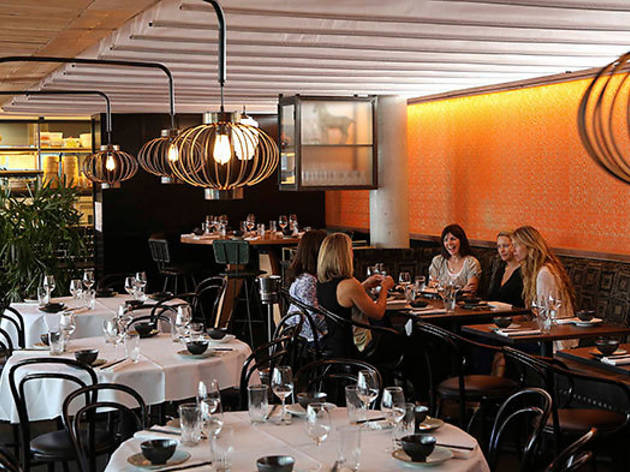 3/10
Photograph: Anna Kucera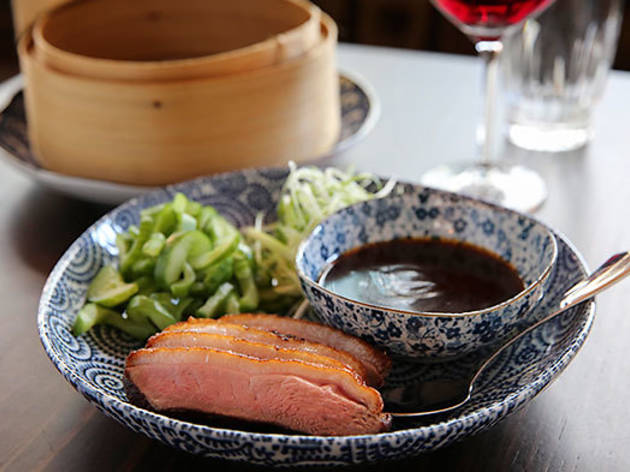 4/10
Photograph: Anna Kucera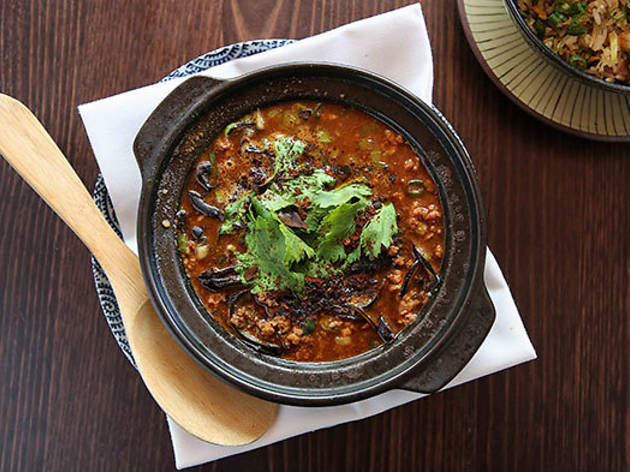 5/10
Photograph: Anna Kucera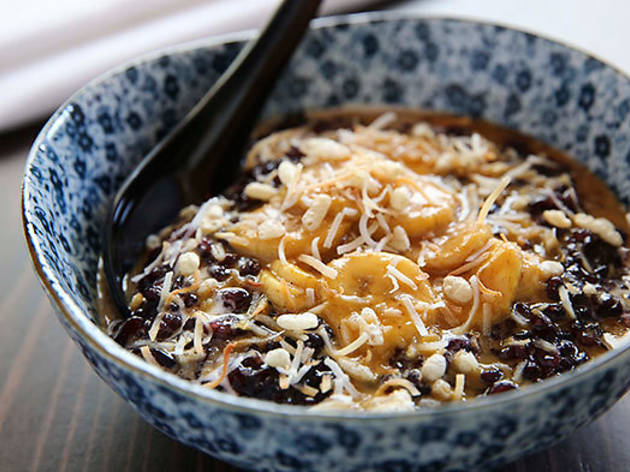 6/10
Photograph: Anna Kucera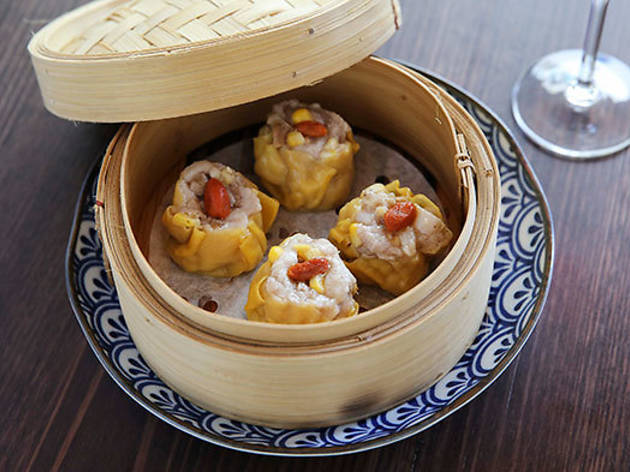 7/10
Photograph: Anna Kucera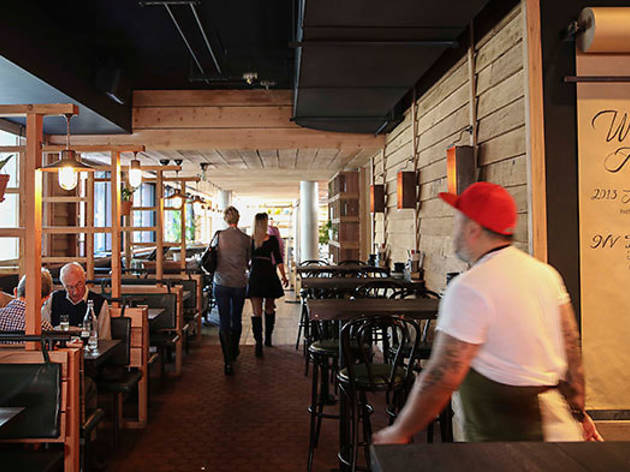 8/10
Photograph: Anna Kucera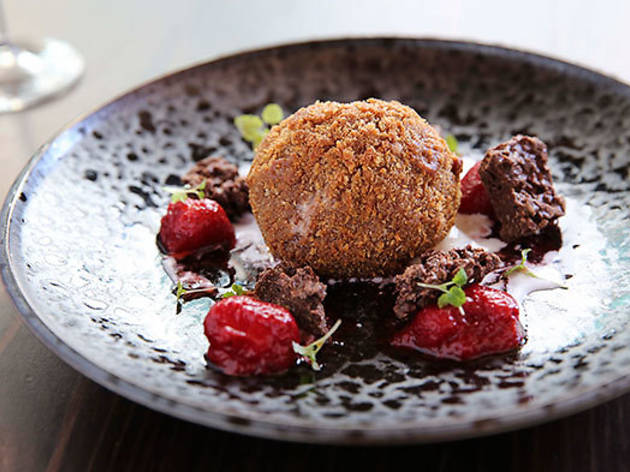 9/10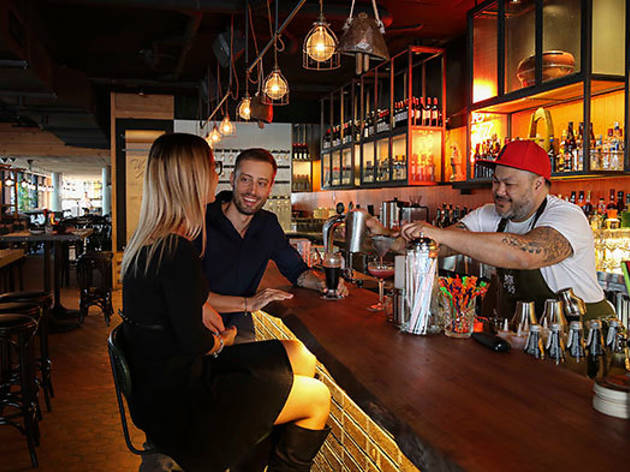 10/10
Photograph: Anna Kucera
Time Out says
Hang on to your board-shorts: There's now no reason to leave Bondi
Bondi isn't exactly a hotspot for great Asian food. "Uh huh, hold the phones," we hear you say. But bear with us. As a rule, beachside residents need to hop over to Kingsford for Indonesian. If they want Vietnamese beyond a Misschu rice paper roll, they'll be leaving the Eastern suburbs completely. (Cue screams from Icebergs and beyond.) But now there's this new and very fancy addition to the Adina complex offering a cross-pollination of Indonesian, Vietnamese, Thai and Chinese dishes.

For the most part, it's pretty decent stuff. But what's remarkable isn't so much what's on the plate as is what's in the glass. Bartender Quynh Nguyen is at the cans here, offering fun cocktails like the Good Morning Vietnam. The ultimate kick-on drink, it's a strong coffee, lengthened with condensed milk and spiked with bourbon. Even without the slug of booze it's a heart-starter. Think mixed drinks are for sissies? Take a run at the staggering spirits selection.

You might also spy sommelier Sebastian Crowther, last seen stepping up the wine program at Time Out's 2013 Restaurant of the Year, Sixpenny. He's not actually on hand for our visit, but you can still be assured the floor team have a pretty good grip on what's on offer, (smart drinking, great value stuff with a few weird drops in the equation) all the same.

It's a menu that's been designed with big groups in mind, which might explain the caveat at the bottom of the snacks section. And that is 'a minimum order of two per item'. What if you're eating alone and you want to order a soup? Does that mean you have to order two? "Yes," says our waiter. Oh.

Even so, it's catnip in terms of size and variety. There are Vietnamese sandwiches (the smoked tofu with pickled carrot, cucumber and coriander is the winner here, while the brisket and pate version is surprisingly dry) and sticky, sweet Malaysian-style Marmite chicken wings. Puffy and addictive rice crackers flecked with seaweed go strangely well with a side of Cantonese-style pickled red cabbage.

It may also pay to make a few strong requests about where you sit lest you end up with us, wedged between the toilet and the waiter's station. One of which, at least, doesn't blast out regular nose-clearing puffs of air freshener. First world problems, right? Suck it up and order fleshy dumplings of prawn and sweet pea but skip the sticky peanut, taro and mushroom rice - it's just kind of squashy and bland. Crisp wonton skins filled with spiced lamb are fine, but the raw power of a spicy pork mince hot pot with a side of fried rice pimped up with Chinese sausage is better.

No matter how you spin the menu, this is tasty food. Even if you just use it as an excuse to have some fun on the drinks menus, happiness will ensue.
---
Details
Special offers
$55 Banquet Menu
prawn crackers, BBQ steam pork bun, crispy calamari, xiao long bao, prawn san choi bao, twice cooked crispy half chicken, massaman curry, seasonal greens & jasmine rice. Most dietary requirements can be accommodated - please put in notes. Terms and Conditions: Maximum of 20 diners. Includes VAT, includes service. Valid For: 11 - 20 People Sun 12:00PM-4:45PM 5:00PM-9:00PM,Mon-Fri 5:00PM-9:00PM,Sat 12:00PM-4:45PM 5:00PM-9:00PM
Offer valid until
Jun 24 2119
$65 Banquet Menu
prawn crackers crispy calamari w togarashi pepper, garlic, lime prawn & black fungi wonton xiao long bao (pork soup dumpling) prawn san choi bao white cut chicken w ginger & shallot steamed market fish w shaoxing & soy chilli caramel pork belly seasonal greens jasmine rice Most dietary requirements can be accommodated - please put in notes (eg 1 x gluten-free, 1 x vegetarian) Terms and Conditions: Maximum of 20 diners. Includes VAT, includes service. Valid For: 11 - 20 People Sun 12:00PM-4:45PM 5:00PM-9:00PM,Mon-Fri 5:00PM-9:00PM,Sat 12:00PM-4:45PM 5:00PM-9:00PM
Offer valid until
Jun 24 2119
Best selling Time Out Offers